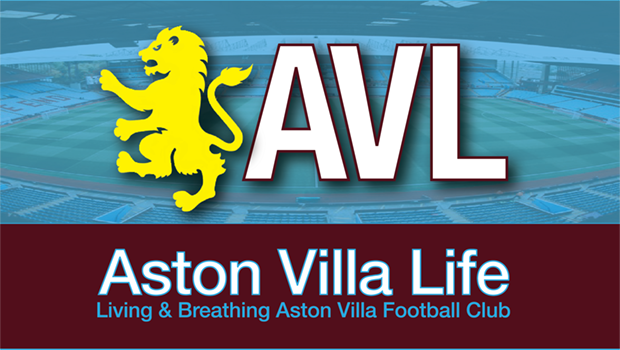 Today it was Charlton as we head into the last two weeks of preseason, which is still hard to believe. With all the incomings, the summer has flown by given no shortage of links and announcements to keep us occupied. And if anyone's to be believed, we can expect at least one or two more arrivals.
Villa's outing at Millwall provided another useful 90 and five goals. As well as our first conceded. It also provided a bit of insight into Smith's thinking as he named an XI that one starts to think resembles a fair chunk of who we might see lining up against Spurs.
Against Charlton, we got to see Elmo and Taylor return to the side, McGinn back playing with Grealish, and El Ghazi reappear. Also got to see Trezeguet's debut, but no Wesley, as Davis started in his place after the Brazilian picked up a slight knock against Kuwait.
Now of course Luiz comes into the mix, never mind Marvelous, potentially. The odd man out right now looks to Bjarnason, as Lansbury's featured more and made a halfway decent case for himself. Don't know that I see a future for him regardless, since Hourihane just signed a new deal and will be pressed to win a regular spot himself. But who knows. We've got deep pockets, and maybe the wages aren't a big deal. Certainly haven't seen much talk about Henri and Birkir joining up with anyone else. If they're going to be part of our depth, we're not in bad shape.
Anyway, with Elmo and Taylor coming back in and Davis deputizing for Wesley, Villa still played the same football at The Valley as they did at  Waters Meadow. In the last three warm-ups we've not really been challenged by the lesser sides, but have been pressurized by clubs with nothing to lose and plenty of grit and decent organization. As far as getting everyone on the same page and match ready, they've provided good levels of energy to work against. What they haven't provided is much threat, and it's fair to say Villa haven't been punished for any shortcomings. Sure, Konsa gave up the penalty and Sinclair nicked a nice goal while Villa looked to be napping after going up 3-0, but otherwise, anything's that's gone awry for us has come to nothing for our opponents.
Since the matches themselves don't really tell us a whole lot, some general thoughts on the body of work we've seen up to now. It's a bit long, so feel free to have a sandwich, grab a pint, catch up with kids…whatever suits.
Depth
Smith seems keen to get two players at every spot. Which obviously accounts for the spread of spending. It's common sense, creating competition,  depth, and perhaps a slight bit of insurance what with the overall youth and lack of PL experience. If someone's struggling, you've got another to turn to and they all come from different backgrounds, have different attributes. I wasn't necessarily expecting us to sign both Luiz and Marvelous, for example (and who knows if Marvelous really is happening, although it seems to be advanced), but that's the way things are shaping up and it fits Smith's apparent two-deep approach.
Formation
We all know how fluid things are anymore, so sometimes it's a bit meaningless to throw out labels. But we've been seeing a continuation of Smith's familiar 4-3-3, and Villa play it pretty well. Which is to say, it's effectively a kind of 4-1-2-3 in attack. Except that it's a 4-3-3, and sometimes a 4-6, for all intents and purposes. You know what I mean—players are moving around nicely, taking turns, covering each other, with midfielders attacking the box, and wingers drifting around acting like strikers. Jota adds a goalscoring dimension Adomah had lost (and perhaps never really had outside his miracle run two seasons ago). El Ghazi, we know, will take it inside and look to score as well.
Wesley has been playing very much the same sort of role Abraham did, though he's looking a better hold-up man, which fits the book on him coming in. He comes deep, is quick and strong, and seems to have better feet and vision. He's also a willing runner. Obviously the PL is going to present quite the learning curve for him, and he's not going to find it easy. But in terms of raw attributes, we've not lost anything other than perhaps Abraham's poaching instincts. With so many players looking to get forward, I'd say it's pretty clear a strong, fast DM is going to be invaluable. Call it a 4-1-5.
Style
Again, not much has changed in terms of the basic philosophy we've seen from Smith. What's different is the overall comfort on the ball and the athleticism. With El Ghazi out, most of the attacking focus in the last two games had come from the right until today, with Guilbert and Jota taking advantage of their early arrivals to establish an understanding. This stands in contrast to Villa's propensity to shade left last season. Jack still prefers to drift left, leaving the right channel to McGinn, but they make space for each other nicely when Jack glides back inside.
El Ghazi's presence changed that up a bit as we saw, but Targett also looks to be a bit more of a stay-at-home fullback than Guilbert. Having a more impactful player ahead of him should free up his game, though, since Green still struggles putting together all the pieces in the role. Targett looks comfortable and calm, can get forward, fights well for the ball, and has a decent range of passing. He's a bit more physical than Taylor, to boot, and seems to dally less.
In the middle, Grealish has looked very fit, and eager to lead by example. He's showing up all over the pitch, seems quicker, is carrying the ball nicely, and keeps providing that outlet that maintains possession and draws players. He's been wriggling free to switch things to the resulting open space, as his is wont, and getting assists and goals. In short, this part of Villa's play hasn't changed, except that he seems fresher. Lansbury isn't the same sort of industrious box-to-box terrier as McGinn, but he's also been composed, gets involved high up the pitch, and has shown a nice range of passing.
But with McGinn back in alongside Jack at The Valley, we saw what we love about him. His goals on the day summed him up perfectly. He and Jack complement each other very well, and not having to do what Jack does allows McGinn to do what he does best. That second goal was a gem, all individual brilliance, tenacity, and composure. As everyone's said, no less than he deserved on the day.
With Trezeguet able to play on either side and in the middle, and given what we've seen from Jota and know about El Ghazi, what looks to be different heading into this campaign is that Villa will be much more balanced up front, with true goal-scoring threats from all three advanced attackers as well as the midfielders supporting them. It seems Deano will be looking for his wide men to share the scoring burden with Wesley, which should ease his transition.
And indeed, we've seen Jota, and now Trezeguet, drifting all over. I really do like Jota's workrate, and I've read Trezeguet has a good motor and work ethic, as well. He didn't seem out of place, even though he's just arrived. Jota really has tracked back and worked hard. We'll see how he does when the curtain comes up, but he looks a real bargain at the moment.
Lineup
Still a bit of a guess, but I wouldn't be surprised to see Engels partnering Mings on opening day. And honestly, I wouldn't be surprised to see Guilbert and Targett out there, but I'm still wondering whether Dean will start the campaign with the more experienced Elmohamady–Taylor combination. If either seems likely to lose his spot from the off, it would probably be Taylor.
Likewise, given that Trezeguet has only just arrived, I can see Jota and El Ghazi getting the nod out wide. But of course you never know. This one's going to be really interesting to watch as the season goes on. Green will be very much on the outside looking in.
In the second bank of three, I'd say the odds of seeing Jack, John, and Conor reunited are pretty good. I doubt it will remain that way as Luiz and perhaps Marvelous join up and get settled in. If Hourihane took a back seat to Whelan, I can't see him keeping more athletic DMs on the bench, especially as any CB pairing besides Mings and Hause will be new, and we could use the extra bite to not only give them cover but make life a little easier on McGinn.
We keep hearing about another keeper, which is fine, though you'd really like to think Kalinic would be serviceable enough if Jed's not. What I really think we need is another striker. Hogan still proves elusive to service, and I don't think Kodjia is going to consistently trouble a top-flight defense. We need someone small and good on the ball who can really cause problems for CBs to hang with.
And are we really in for Harry Wilson? Nothing would surprise me at this point. So maybe another 'striker' is superfluous.
Verdict So Far
The football's looking good, and much more coherent than might be expected. There've been some lovely moves and passages of play. But that's what you get when you have a philosophy, good scouting, great coaching, and only recruit players who fit. The opposition haven't been world class and haven't provided much threat. But they've at least made Villa work quickly in tight spaces. We've obviously got teams coming up, like Spurs, that will be able to carve us apart and finish. They'll also be much harder to break down. In short, it's not going to look this easy.
Which isn't a negative. If you're any good, it should look easy against the teams we've been playing, and the side right now looks like it has the potential to walk away with the Championship. But it's not the Championship anymore. And everyone knows that.
The schedule's been decent in that the players have had games coming quickly, forcing them to dig deep. But they've been rotated as they've been assessed, and the minutes are building. They've been in a number of different combinations, and will now have a proper week of preparation followed by a real opponent. Then there's another week in preparation for Spurs, who've had a far more star-studded summer slate. They might be rampant, they might look tired and jaded.
If I'm worried about anything besides how much harder it will be to score, it's how the central defense will hold up at first. We've had some scrambled moments at the back, switched off occasionally, and will be punished for that by top teams. I think all the players are good athletes with a lot of upside, and they're all working hard, but they haven't been tested anywhere near to the extent they will be starting in two weeks. Given the four to choose from, and John Terry's tutelage, I think we'll be okay over the long term. But it could be a bit dodgy until we get the first-team pairing sorted out and used to each other.
Anyway, that's two weeks away. Leipzig ought to give us a much better gauge of who, and how well, we'll play in the opening weeks.
Over to you.