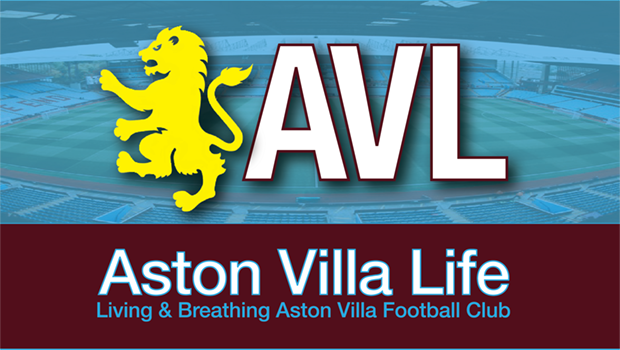 Now that an incredible summer of activity is (almost) behind us, Villa are focusing on Spurs and the real business of staying up. I don't mean to be under-enthusiastic, but obviously that's job one. However. To make that happen, Villa have to play to win. Fortunately, that's the way Dean Smith likes to go about his business.
That philosophy was echoed by Christian Purslow in a Q&A with supporters during the preseason, where he said quite simply, "We won't be going to Man City and playing for a draw." I've got a recording, but that's the gist even if I might've gotten a word wrong. As you might imagine, there was lots of cheering. So I think we all know this is the way the club is now oriented. We saw it last season, and we'll see it this season.
Necessary Steps
The extreme summer makeover, as we also all know, was going to happen whether we were promoted or not. The only difference is that promotion meant we had a lot more money to spend, and can still call Grealish one of our own. The team is resilient, fit, younger, more athletic and skillful, and this was probably always going to happen, as well, all things considered.
As to our final placing in the Championship, we know what that was all about, and the comments about the stability at Norwich and Sheffield tend to neglect that if this were Villa's side last season, it's a good bet we'd have run away with the league. The real question will be whether we can score the necessary number of goals. We know Villa will play for 90 minutes and play to win, but we'll soon find out where the goals are really going to come from.
And coming off an unbeaten preseason with a credible 16-goal tally, I like to think Villa will keep improving as all the players get well and truly settled, and supporters will be looking to the Leipzig win as evidence that we're ready to meet the challenge of staying up.
Leipzig
As for Leipzig, I didn't get to see the entire match. Finally found a good stream, but it was just after the half, and too late to really comment on the game as a whole. From what I can tell cobbling it all together, it was a good enough win, but it could've gone either way. Leipzig often looked formidable going forward, and we looked a bit scrambled at the back at times. Were it not for Heaton, well, it could've gone differently.
What stood out is that we had a top-level keeper doing what keepers are supposed to do—keep you in the match when the opponent is creating good chances. We, in turn, took ours from set pieces, while missing a couple others. We weathered the various periods of pressure in a physical game, took the equalizer in stride, and took advantage of our fitness and Leipzig's quest for a late equalizer to seal the win. We didn't lose our nerve or will. All strong positives. Those same attributes should also get us draws from losing positions.
But there'll be enough for Deano & Co. to focus on this week to keep the players firmly grounded. They'll have confidence and a point to prove in North London, but I doubt anyone will be letting them get carried away as they prepare. Spurs will be a different animal.
A Framework with Continued Evolution
Regardless of who starts this weekend, we know the side is going to change. Whether it's Marvelous or Luiz, we're going to have rather different options to anchor the midfield, and, if all goes according to plan, it should toughen us up a fair bit. Dunno if we'll see Marvelous debut against Spurs, but if we're getting overrun, well, he might well get drafted into action. Right now, I'm betting on Jack, John, and Conor to be on the field for the opening kick.
It seems we can also still hope for one or two more signings before Thursday, with Said Benrahma links lingering, at least, as others pop up. But having missed out on Maupay, there's still that striker question. Given Smith's history with Maupay, I'm wondering, like a lot of others, whether he doesn't have a different player in mind. Seems a bit odd that we'd have lost out to Brighton for his signature if Smith really wanted him. Could also be that we're close to our spending cap, and the papers seem to think we disagree with Brentford's valuations. So it might've been a case of Maupay or Benrahma, which means the fourth wide man might've been more of a priority.
Which makes a degree of sense, as you'd like to head into the campaign with four quality wingers, players who are really just wide forwards in a 4-3-3. And Smith's looking for goals from these players as much as assists. He's also looking for goals from McGinn and Grealish. In short, a single striker isn't the sole focus, and we don't start out playing 4-4-2. Goals throughout the side are much harder to defend against, and Deano loves a late midfield run into the box. But. If Wesley goes down or doesn't catch fire, can Davis or Kodjia really do much better? The links suggesting Hogan may be nearing some kind of loan exit could hint at a late move on our part.
When we see substitutions, I'm guessing most weeks it'll involve swapping out one or two of these four(?) wide men, and perhaps changing out the holding midfielder. We could also see someone like Trezeguet or Jota taking over for Wesley in the middle. Or joining up alongside him in a more central position. But as it stands, there's already a lot of fluidity amongst the front and middle three. And of course, there's always Kodjia or Davis to come in and try to make a difference.
At the back, it's looking increasingly likely that Guilbert, Engels, Mings, and Targett are going to get the nod as the preferred starters. I wouldn't be at all surprised to see exactly the same XI start at Spurs as at Leipzig, depending on El Ghazi's knock. But as Nakamba, Luiz, Trezeguet and whomever else might arrive get integrated and brought up to match speed, well, like I said, we know things will evolve.
Anyway that's what I'm taking away from a solid preseason. A framework starting XI is in place with plenty of room for evolution. It wasn't the toughest slate you'll see, but the opposition grew in quality as Smith pulled the side together. And we didn't look out of place against a CL team to wrap things up. It seems a sensible progression in hindsight.
It will all be quite a bit different Saturday as Spurs will most certainly be looking to get off to a running start at home against a rebuilt promotion side. They've certainly faced a higher quality of opponent over the summer and over the last three years. But I've a feeling we'll give them a game, because under Dean Smith we can generally expect to give everyone a game. But we'll get into the details of that in a couple days.
Over to you.