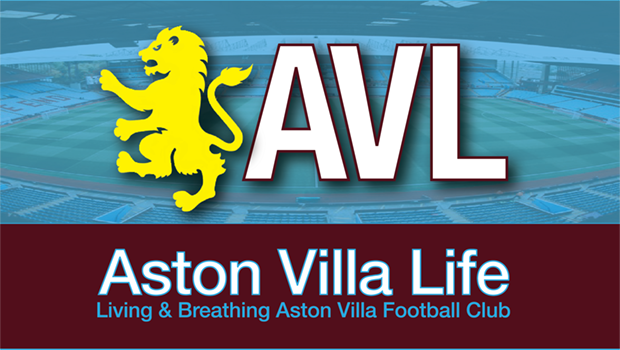 It's been a full week for Villa, with friendlies Wednesday and Sunday, and a bit of travel in between. I was fortunate enough to be able to attend the game in Minnesota, and as you've no doubt read elsewhere, it was a surprisingly lively, raucous, and well-attended outing.
What wouldn't be surprising to hear is that I encountered a lot of optimism and excitement. The club did a great job engaging with fans via the supporters' groups, who in turn did a lot of great work pulling things together to make an event of it where all were welcomed with open arms. Deano popped round the HQ at Brit's Pub for a pint, Christian Purslow did a Q&A there as well, and fans got to see a training session and meet the players. All the attention only served to get everyone even more on board with the new regime than they already were. Especially with Purslow assuring us that the only direction is up, and that we'll be playing to win. As you've all seen, he's engaging and thoughtful, and he stressed the fact that his number-one priority was making sure Villa are never again in the dire financial straits we found ourselves in last summer.
I didn't plan on spending two days in the pub and generally on the p*ss, but it turned out that way. Spirits were high, camaraderie was good, and while the optimism is perhaps running a little too hot, all you can say is "why not?"
Minnesota's new Allianz stadium is lovely, and Villans made their presence felt, giving the home crowd a taste of real football atmosphere. The 3-0 win was a nice way to wrap things up, regardless of what Minnesota had out on the pitch. Given a hot and humid week, Villa's conditioning work will have been tough but good.
My initial impressions of the new boys have been positive. They seem to be bedding in fairly well, and there was a lot less of that "well, they haven't played much together" look than I might have expected. A basic grounding has clearly been covered in training, and the important thing is that it seems like the additions actually do fit into the way Smith wants to play. There's speed, quality on the ball, and good awareness. Despite the mix-and-match XIs deployed in each half both in Minnesota and at Shrewsbury, there's as much cohesiveness as you could reasonably expect. We've also seen a few sloppy periods and missed connections, but overall, I think there's a team in there that can come together over the next three weeks.
In contrast to Minnesota, Villa got a much feistier opponent in Shrewsbury, which is never bad. The Shrews came to play, and exerted a physicality and pressure to help get the attention of newcomers to football in England. For me, it didn't quite look to be the kind of game Villa wanted to be having (as I'm sure there was still a bit of jet lag and the sinking in of real conditioning), but everyone settled in and got on with it. Nothing spectacular, but more minutes against motivated opponents.
Obviously it'll be good to get the Trezeguet and Luiz business sorted as soon as possible, and I really hope Maupay or someone like him is still on the cards. Keeper? Well, don't know that Steer did himself any favors Sunday, and since we seem to want one and it seems like Kalinic doesn't have a future, you'd want to see that happen pretty quickly, as well.
Anyway, that's where we're at. Hard to believe the season kicks off in three weeks, but it does. I'm encouraged by what I've seen so far, but given two of our four goals have been scored by midfielders with uncertain futures, I'd really like to see the attacking set-up gain more edge. Along the same lines, I would think that means we'll start to see more of what Smith sees as his starting XI coming up. Two more games come quickly before the last warmup against Leipzig, so perhaps we'll still get a mix-and-match against Walsall, but we're going to need to start dialing things in here.
Over to you.