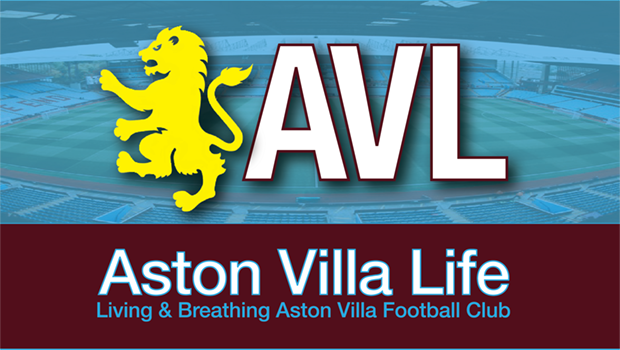 Silly season, yes, but not so silly for Villa. There's obviously a very clear intent, from the clear-out to the funds made available, for Villa to stay up. And as far as all the links go, it seems the majority of them have had legs in one way or another. If it weren't for some very high valuations, I have a feeling Villa's business might well be largely done by now. But you can't blame clubs trying to get the most for a player.
So, Maupay and Benrahma sit out there, seemingly a bit further away than Kalvin Phillips, although I'm reading that Maupay is now listed at £15m instead of £22m. So we'll probably see just how much Dean thinks he can offer at the next level. But then there's all this Sturridge talk, and I don't know what to think about that potential move, to be honest. Then out of nowhere, Ezri Konsa gets mentioned and a deal is done.
When it comes to Phillips, I liked a comment I saw somewhere that asked whether Leeds' contract extension offer and subsequent rejection weren't window dressing for the inevitability of Phillips leaving. If Benrahma isn't coming, then perhaps Trezeguet, though interest seems to be hotting up around him. Will Elmo prove decisive in his capture if we really are after him? Butland costs too much. How about Heaton? Cahill vs. Webster? A loan deal still a possibility for Axel? Dominoes. Which indicates some clear thinking.
In short, Villa seem to be playing it smart where they think they can. They've decided certain thresholds are acceptable, like those with Mings and Targett, and seem ready to move on from other players they're less convinced about, value-wise. Having established a basic starting XI, and being given extra funds, Villa will be a bit cagey down the stretch. But. Just as with our first signings, Villa also are ready to pounce. Seems Deano's knowledge of Ezri Konsa, for example, allowed the club to move quickly, perhaps moving on from Webster.
So far, I think it's been good business. From what I'm reading, we're out around £74m–£82m for El Ghazi, Jota, Wesley, Hause, Mings, Targett, and Konsa, then whatever we paid for Guilbert.
So, you've got Hause, Mings, Konsa, and Chester. Competition at both fullback spots. Two wingers (plus Green, who I don't think is ready to feature regularly) and a striker (not counting Hogan and Kodjia). But anyway, seven players in so far for around £7.5m–£12m a pop. Is it a side that can stay up right now? Maybe, maybe not.
Most likely we're not deep enough, but we're getting there with our back four. Smith clearly saw the need to beef things up back there and hasn't really hesitated. I still don't think our goalscoring options are varied or proven enough. We need that DM desperately, but also need a second striker (apologies, Jimmy Danger) every bit as much. We need another winger. Wouldn't mind seeing a keeper who's been playing in the PL come in. Another CB? Yes, but that's apparently Konsa as of Wednesday. So that's likely four still to come, maybe five, and I wouldn't bet against that happening. Can still see someone like Cahill coming, with Konsa as more of an understudy. But is Smith ready to commit to making Cahill a starter? Then I have no idea what that means for Chester, but I've a feeling he might never be the same following the injury, and probably wouldn't have brought the pace and size needed for the PL, regardless.
And we've not heard a peep about Bjarnason or Lansbury staying or going. And if we do bring in Phillips, what happens to Conor? I think he stays, but will likely feature from the bench.
Looking ahead to next week, I'll be in attendance as Villa take on Minnesota United in Minneapolis. Never been there. So I'll share whatever insights I can glean from that. Looking forward to seeing the new boys, and very much hoping to be impressed by Wesley, especially, in some way shape or form. But Guilbert, Targett, Jota, and Konsa are also players of which I've seen very little to nothing, so it should be enlightening however Smith & Co. decide to approach it. Here's hoping one or two more might make the trip, but I doubt that will happen.
Can't say you'll have the most timely match report because I'll be heading to the pubs where the Villans are meeting up, but I'll let you know what I see. Even if that's two Wesleys running around.
In the meantime, welcome to all the new boys, and I'll keep clicking all the links.
Over to you.