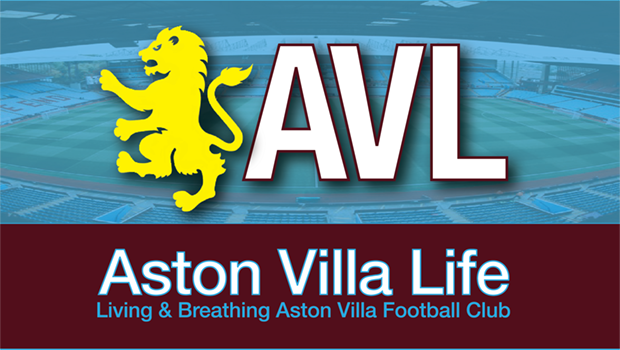 Over the course of five days Villa swept aside reining Conference League champions West Ham and their semifinal opponent AZ Alkmaar, each by a 4-1 scoreline. I was somehow suddenly a bundle of nerves after AZ pulled one back, so the ghosts of Villa past certainly haven't left me.
But the performances have been real, and perhaps last night sent the sort of signal the 3-0 dismissal of Newcastle did down the stretch last season. Villa away in Europe, playing out from the back and through a good team. Villa taking their chances and keeping their foot on the gas. Villa playing smart, controlled, and patient football. Villa making better decisions (for the most part).
While it's tempting to focus on 'tactical genius' and monomaniacal focus, the more important element to me is that Emery's been able to translate his philosophy into players' performances. He's made them better. It might be more accurate to say he's unlocked their potential, given them the ideas, roles, and structure to progress. John McGinn and Douglas Luiz certainly come to mind.
Thursday night in Alkmaar, we saw yet another example: Youri Tielemans stepping up and delivering the kind of performance we'd begun to think he wouldn't. Leon Bailey had a big night, too, but Youri was the disgruntled one. And instead of continuing to whinge, he said something more tempered then went out and did the real talking on the pitch.
Post-match, Emery was talking about being patient, helping Tielemans fit into the philosophy and structure. And it seemed to click before our eyes. Playing in that fluid, central-to-right position, he was almost majestic at times. And he ran his socks off. Easily his best performance in a Villa shirt.
Leon, of course, netted again and saw his parried shot tucked away by Ollie, who was alertly sprinting into exactly the right spot. But Leon was also playing smarter football…attempting fewer take-ons, laying it off. Seemed to be playing more freely within the system. The decision that stood out for me was him refusing to follow a runner on the touchline. You could see him almost give in to his instincts and then just pull up to avoiding playing everyone else onside.
It didn't hurt that Villa's play and his decisions were putting him in the kinds of spaces he needs to run into. I've long been a detractor, mainly because he's seemed to be playing under self-imposed pressure, trying to do too much, and consequently displaying a lot of poor first touches and muddled feet. "Where moves go to die," is what I've said. Emery's shown faith, whether of necessity or because of what we don't see on the training ground, and if he can get Leon to finally come good, that would be a big win-win. He seems a genuinely likable person, and he has persisted, hasn't groused, just kept trying. I'd be quite pleased to be wrong about him.
On the flipside, we saw a spell where Villa lost control after conceding. Carlos seemed unsettled, Villa weren't making good decisions or passes under the intense pressure of an opponent trying to claw something back with more fresh legs on the pitch. It all got very scrappy and Villa weren't responding well. They kept on looking like the authors of their own demise.
But they managed to get through it, managed to keep Pavlidas relatively quiet and goalless. He was frustration incarnate, which is always a lovely sight.
And apart from that spell of the wobbles, Carlos and Lenglet played well. I liked the way Emery said it wasn't about resting Konsa and Torres, but explicitly about needing these players to be able to step into the system. Maybe a bit of semantics, but the emphasis, like with Tielemans, was them being able to step in and play in the structure. They did.
Emery started a strong side, but left Diaby and Zaniolo on the bench. Gave the opportunities to Youri and Leon, Diego and Clement. He's basically putting them through training in European competition when many wouldn't take the risk. On the night, it certainly paid off.
Emery's also talked about consistency, and of course that's the real trick over a season. They'll have to do it again against AZ in a fortnight, then one hopes they'll find a way to knuckle down and give themselves an easier go against Legia and Mostar. They'll have to do it against Luton, too.
Naturally, Villa won't score four on five shots every week. Naturally there'll be bad luck, crossbars, posts and world-class saves. Naturally a couple of those mental errors will be punished (looking at you, Bouba).
But I think we know now that Emery's the real deal beyond tactics and focus. That's what I saw Thursday in Youri and Leon.
Over to you.