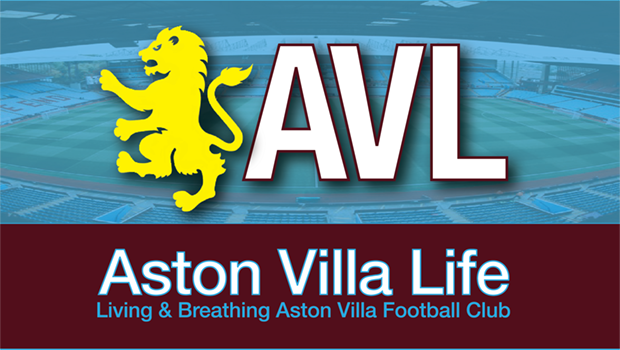 Away from the fortress Villa Park has become, it's Forest at the City Ground. Will it put a dent in Villa's league fortunes?
The biggest factor Villa have to deal with now is mentality: We've e reached a position where 'consistency' is the fundamental issue. And consistency has a lot to do with self-belief. Winning teams find ways to win. Which, yes, is down to quality, but also a belief in outcomes.
And it's tricky for Villa. Right now, the question is whether Villa are overachieving. Are we that good? Can we last? That's about quality, sure…but really it's about belief. It's a different version of the question Villa have faced til now.
The answer basically comes down to the players. Do they believe they deserve to be where they are? Do they shrink or grow into it? Do they really believe in what they've done so far? Are they actually scared of going third, the questions and expectations that result? Or do they welcome it? Are they embracing going the distance?
The questions sound sort of pop-psychology stupid, but we all know how it really goes in our heads. We think athletes might be different, but like regular life, you have the same assortment. Those who are 'arrogant', those who who know they aren't world class but don't care. Those who fear being found out.
And I think that all things being equal (injuries, luck, etc), that Villa are on the cusp of being a team that believes in itself. We like to say winning is a habit for that very reason. Can Villa make it a habit?
To stay around the top end, you have to have quality. But you also have to believe. There's not necessarily a huge difference in quality from 4th-8th. Looking at United's starting XI on Saturday, I fancy our options as much as theirs. My biggest fear has simply been depth. Players getting tired, more injuries, a lack of different ways to freshen or match up.
So, it's a mentality game for Villa. Despite flying a little bit under the radar, which I prefer, they find themselves firmly in a top-six tussle at the moment. Are they hungry for that? Will they give everything to stay there?
The X-factor putting the players in this position has obviously been Emery. The players have now seen that his ideas and instructions bring success. They can believe in him, in the process, "the structure". He's brought out progression in their individual performances by giving them a platform to succeed and has made the team better as a result. They can trust what he asks them to do. They can trust his disappointment or approval.
That trust frees players up. It also encourages them to take more responsibility. They now know the plan and ideas are sound. They now know it comes down to them executing. There's no hiding.
Now, Forest is not a binding referendum on anything. But, it is an opportunity for the team to grow into a new mentality: Beat West Ham, beat AZ, beat Luton, beat Forest, beat AZ again, then beat Fulham before facing Spurs. Because that's what it takes to make a mark. To stay up there.
It might be a bridge too far in terms of stamina, recovery, focus. It might not. But after Spurs, they've got Legia again, Bournemouth, City, Arsenal, Zrinjski. Three days later it's Brentford then Sheffield before a Boxing Day visit to Old Trafford.
No rest. No letdown. No guaranteed results. Competition on all fronts, and most of it on less than six or seven days' rest. Do they push past whatever physical limits they might want to feel and embrace the challenge and expectation that they should be winning all of these matches? Can they rebound after potential back-to-back losses to City and Arsenal to get past Zrinjski?
Today, that's what we'll be looking at. With that small pause in Sunday-Thursday-Sunday, have they regrouped, recovered and refocused? Will they be saying to themselves, "Yes. This is where I believe I should be, fighting at the top; Yes, I want it, will find the extra yards, the extra burst; Yes, this is a stretch of fixtures that can set me and the team up for a second half that could in turn see us in the Champions League?"
That's kind of where I think Villa are at. Emery isn't compromising, he's continuing to demand more, that perfect 90 minutes we haven't yet seen, that ruthless efficiency, that unrelenting focus and concentration week in, week out.
I trust that if Villa don't get what they want at the City Ground they're not going to come unglued. We're past that. It's now about whatever the players think their ceiling is.
Over to you.