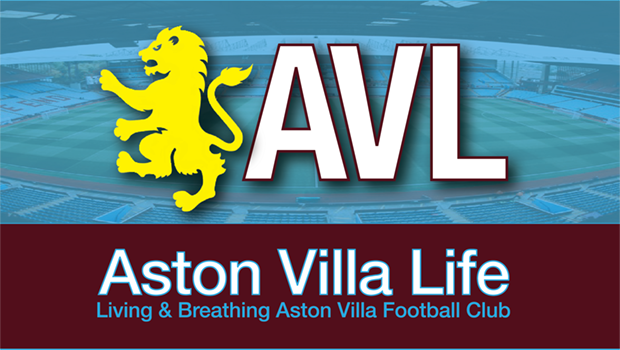 So here we are, start of a new season, and this one's full of hopes and expectations. Me, I'm cautiously optimistic. Which is probably what I'll have put on my gravestone. As Emi Buendia's injury illustrates, football can be cruel no matter how well you look to be set up.
But. Emi's only one player and Emery's reaction has been excellent. Honest, unruffled, full speed ahead. With a number of strong rumors persisting, especially ongoing moves for Nicolo Zaniolo, I think we'll still get to the required depth in strength for a strong campaign on a number of fronts.
And as gutted as I am (since I really like Buendia), I'm buoyed by the optimism I still see among the support. Villa were never going to live or die based solely on Buendia. It's a loss, but I trust Emery to adapt and move forward.
And that really is the crux of things: Unai Emery. He gets the best out of players and gives them every chance to play their best football. There's a system that doesn't rely on the individual brilliance of one or two players. There's tactical flexibility, intense preparation, a beguiling optimism and focus. He's not sentimental and has an almost ruthless edge. The man wants to win, and knows it takes more than a collection of names to do it. We've seen the effect he's had.
The trick, of course, is to keep it going. The season is long. The game can be capricious (as we know all too well). But like everyone else, I do think Emery is building something we can believe in. I also think Emery knows this is his moment. He's toiled long and hard to get back to the Premier League and he has a point to prove. But it's about more than ego or personal ambition. He's simply driven to succeed and wants to do it at the highest level. It's how he's wired. He demands excellence of everyone, including himself.
So, we can easily imagine a starting XI today that can win without any contribution from Buendia. And given we also await the returns of Ramsey and Moreno and have played very well in a tough preseason without them, it's a testament to Emery's work. It's also clear that by the end of the window, this will likely be the best Villa team we've seen in a long long time. The owners are all in, and the set-up is there to leverage Villa's ambitions and resources into results.
Today
Today? No idea. A tough place to play, a tough team to play against. But Villa have more than held their own in the last two encounters, and Emery's been studying more film of the Saudi Arabian Football Assault embodied locally in the barcodes. In the other dugout, there's no doubt Eddie Howe will be thinking about how easily we carved them open over the summer and the comprehensive defeat at Villa Park in the spring. Villa will not be intimidated in the least, and Newcastle will want to lay down their marker. Should be a rather interesting encounter.
Seen a lot of lineups being tossed around, and they all look pretty much the same. Biggest difference is whether Emery picks Bailey or Philogene to start. I suppose you could throw Tielemans into that mix, as well, but I'm guessing Luiz, Kamara and McGinn will make up the engine room to start. Most everyone seems convinced we'll see the Torres, Mings, Konsa project as well. Can't say I disagree, as we've seen Emery will stick with his ideas.
Anyway. The summer's flown by, football's back and Villans are excited. Here's to a memorable season and another potentially big step toward Aston Villa reclaiming a spot among the elite.
Over to you.