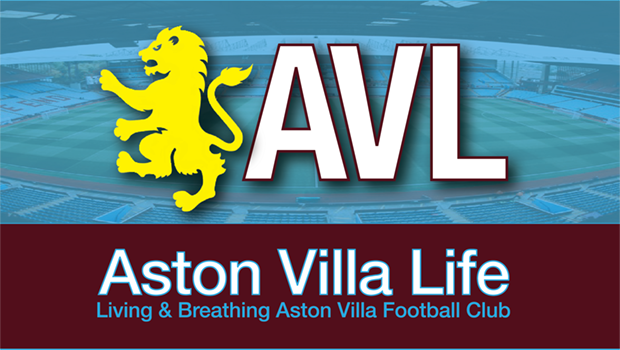 Preseason is now history, and Villa have come through the summer's six matches unbeaten. Not a bad showing given the competition and some of the conditions, and from the outside, it seems to have been a very useful training camp.
In the end, Villa notched wins over  Fulham, Lazio and Valencia, while drawing with Walsall, Newcastle and Brentford. And in both the 3-3 draws, there were periods were Villa were rampant and could easily have had more.
Me, I think the Summer Series games against PL sides was a good idea. It wasn't the sexiest set of fixtures, but it was real-world stuff. The heat and humidity were a factor, but there was a level of intensity that's often missing in preseason, and the games were obviously a reminder of what lies ahead starting this weekend.
Then the two matches against Lazio and Valencia gave the side a taste of what they'll be facing in the Conference side of proceedings. All in all, you'd have to say Villa passed all the tests. Fitness should be good, and no one got overworked.
Additionally, with five tough games in two weeks, we saw that Villa look to be close to the required depth to compete on more than one front. I've read that Monchi and Co. want to see what the Conference will hold before committing to further signings. That may not be entirely true, but as always, we'll see. I'm sure there's also a matter of outgoings to factor in. But, if Villa get to the group stage, we could well see some late action we may not otherwise.
So what did we learn?
Attack
For me, the main thing is that Emery's core side from last season seem to have his ideas down. They're playing well and quickly together, and when on song, they can execute beautifully. Ollie, Diaby, Buendia and McGinn have all scored, and I was particularly happy to see SJM net with a trademark finish. Those are the goals we need. Tielemans has slotted in effortlessly, and his quality is clear to see.
I think perhaps the biggest concern I have looking ahead is a second striker. Archer is undoubtedly talented, but he's not there yet, and Duran seems to be a ways away, as well, if he's even still part of the plan. Missing all of the preseason games hasn't done him any good, and it seems a strange situation. So we need another option there. If Ollie goes down, well…and I don't think Felix is it. Clearly doesn't want to come if any of the talk is to be believed, and I'm not convinced even if he does secretly want the move.
Diaby will be interesting as well once he gets settled in. Not yet seeing a huge impact in other phases, but he has found the back of net twice, which is good, and he should have a bigger influence as time goes by. He ought to draw attention in the meantime, if nothing else.
Overall, it's been free-flowing at times, some very tidy moves, and 14 goals in six matches (with plenty of chances left begging) is a decent return all things considered. There's been a lot of swapping around, which has to be helpful for everyone. Different views of the game, different asks, different drilling.
Fans will differ on whether Coutinho should go. Me, I think Bailey's time should be up if we can find a buyer. I can't imagine Philogene would be any real drop-off from what I've seen, and will probably only get better.
Defense
At the back, we've got a bit of work to do. Emery's been playing with the back-three concept, and on paper that's fine. But it looks like it will take Torres some time to get comfortable out wide, if he ever does. Digne's status seems to be up in the air, no idea when Moreno is returning. So I think Digne will stay unless we have another deal lined up and he can be moved on. Cash needs competition/rotation, and I'd rather have the option of a standard back four that's solid on either side. Young played a lot of games last season, and his caginess did the side a lot of good off the ball.
Also not sure what's going on with Carlos. I've not been tracking too closely, but he hasn't been included the last two matches, and someone in Italy is now talking about his agent offering him to Inter. Could well be made up, but you never know. I'd be happier selling (though I'm sure at quite a loss) than face the prospect of him having troubles with returning from such a long and serious injury layoff. Anyway, that's another we'll see resolved by the end of the window.
Me, I think if we have Cash, Konsa, Mings, and Moreno in you'd see things tighten up back to the way they were. It's going to be dodgy in the Prem facing a lot of high pressure with confusion/hesitation in the LB space with the Torres experiment. Some of the turnovers against Valencia would definitely have been punished in league play. Emery may well persist, but I wouldn't be surprised to see us revert to a standard back four—to start, at least. Even though it's preseason, he won't be thrilled conceding eight in six games, but at least there's context.
After winning the Orange Cup, Emery said some of the tactical work has gone well, some needs more drilling. I'm guessing that's basically about the back line changes.
Going Forward
Newcastle away to open, so a tough fixture where neither side will hold any surprises for the other. Obvs you want to win them all, and with Everton and Burnley up next, there's the potential for a very fast start if we can turn the barcodes over. But that's no small ask, St. James will be rocking, and a draw would be a good return. Seven out of nine to start would still be a strong start. To be honest, Villa just have to take three points from opponents like Everton and Burnley if they want to stay in the right half of the table. Not a disaster if we don't, but a lot of things have to go right if we're looking to finish 4th-7th.
As far as incomings go, as I've mentioned I think summer has shown us we need another striker, and I would really like to have a defensively stronger RB than Cash. Wouldn't mind another midfielder, a real runner and ball-winner that can come on to help hold leads, etc. Not sure we need another creative player in there, more about physicality and being able to take Buendia or Ramsey off, for example, to get a bit tougher. That may not be on the cards, but it wouldn't necessarily have to be an expensive player.
Anyway…Plenty more to talk about like Tielemans, tactics and the like, but I'll leave it there. Can't believe we're back to the league come the weekend. Summer seemed to blow by.
Over to you.