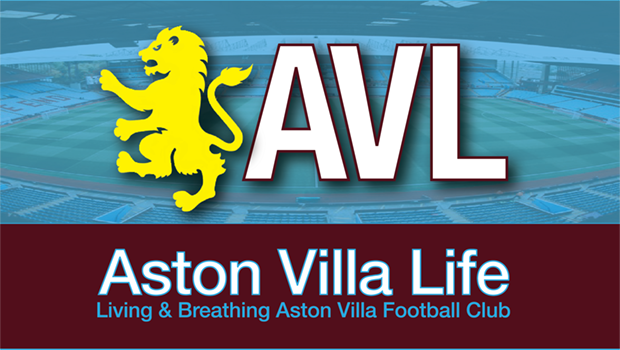 Been a rather busy stretch for me, so I've not offered up much in the way of bigger thoughts, let alone match previews. So, here's me trying. Arsenal match largely excluded since I couldn't watch and haven't seen a replay, yet.
Emi Martinez
Seeing a lot of talk about our Emi post World Cup. Me, I don't quite understand. He's an emotional person, and we've seen temporary dips in the past following international involvements and his father's health. Unless he and Emery are truly butting heads, or Unai wants a more natural sweeper-keeper, as I've read, I wouldn't be looking to offload him, and £30m seems too low.
What's odd to me is that recently he has been bolder (on instruction, one assumes), coming way out, and also quicker distributing. The quality of the distribution seems to have improved (read he's about 70% in accuracy for the season). I think for him, it's simply adapting to what Emery wants.
If he'd stayed home for the fourth we likely lose 3-2 instead of 4-2. If he broke some explicit or tacit guidance from Emery, then fair play, he shouldn't be doing that, and he knows now. I can see telling him cut to down the time-wasting antics.
Playing it quicker is certainly something that can be coached into him. That's just patterns and recognition. And options. If he wants to move, well, he wants to move. But he's big, commands his box, is an excellent shot-stopper, and we've seen him perform under extreme pressure on the world's biggest stage.
Playing Out From the Back
If Emery says we're going to do it, we're going to do it. You could say that if we don't have the players, why bother? And I get that.
But if you don't do it, you're never going to learn, and Emery can't go and replace everyone. With Kamara, Luiz, Mings, Young, and Moreno, we ought to be able to see more consistent success.
Emi's distribution will be important, obviously.
If it's breaking down because players are being too slow making decisions, not showing enough awareness, are playing themselves into trouble, persisting and giving them the experience is the only way for them to learn. And if they can't learn, we'll know what to expect. They will, too.
It could very well be the case that Carlos coming back in could make a big difference. Not sure if he's going to take Mings' or Konsa's place, but right now, Konsa seems the least capable in this regard.
Cash and Young? A lot depends on what's happening in front of them as well as around them. Bailey's missed a lot of football, so he's still learning, really. But he doesn't seem to be taking lessons on board very quickly. He'll only be useful if he accepts that his tricks aren't working in the PL and adapts his game.
Likewise, Ramsey flashes, is decent going forward, but I'm not sure he's a starter for a top 8-10 side. Would rather have Eze all day long. Still young, yes, but playing out demands a certain level of awareness and skill that I don't know he has. You have to move, drag players, present an option or open up space, receive well, make decisions quickly and deliver a quality ball.
I think Buendia, Luiz and Kamara can play it out, but it takes 8-9 players who can consistently beat a man, make a turn, or deliver a quality long outlet pass or a long and wide switch.
We see it done all the time, usually with three or four quick but highly accurate passes. And yes, sometimes it will break down even for the best (see below). There are times to punt it, and times for long passes to get in behind.
Combativeness
This has long been a big issue for me. Given how often our players play off, I've never been able to tell whether it's been more by design or lack of courage. But those saying you can't press without being aggressive are right, and everyone has to be all in, ganging up on particular players or areas of the pitch, anticipating and challenging outlets immediately. We see it sometimes, usually when we're chasing. Otherwise…? I think mostly back to the early days of Smith's tenure and the team looking for fast starts.
I've seen over and over that opponents stick much closer to us, challenging every reception, and it stops any rhythm, creates a cascade of poor passes and receptions (which also relates to playing out), or simply lost possession. We're better countering because there's less chance to apply pressure and more space to work with.
A lot of this could well be fitness. A lot, mentality. A lot, simply physical characteristics. That's Emery's job, seeing what the mix is and whether it can be fixed with any given player.
State of the Squad
It's obvious we need upgrades, and obvious Emery wants them. And in retrospect, it seems the January window just wasn't going to give us what we wanted at the right prices.
I've no real idea what Emery's thinking, but the persistence of certain links probably tell us things.
My gut feeling right now is that Ramsey, Bailey, and Traoré can all be replaced/demoted (and probably will be). Perhaps McGinn and Digne. Ollie can be upgraded as a pure striker, of course, but it won't be cheap. Young's been a marvel, but he can't keep going forever, and Cash is probably not going to be the sort of deeper, defensively strong RB that the system needs. I don't think Konsa is good enough on the ball. Mings, probably just enough, and he'd benefit from a more assured partner. As would our transition game.
The Buendia/Coutinho situation will be interesting. If Phil can get back to his best consistently, who knows? Maybe that makes an attractive move for him easier. Maybe he's back to being a 60-70–minute starter. Buendia fits the profile in terms of touch, control, vision. It may seem like he's not 'controlling' games, but he wriggles out of a lot of tight spots, makes a quick pass, sees runs, keeps it moving. He has range and touch. He's aggressive. He may not be fast enough. Does he allow Phil (and his wages) to leave? Does he need upgrading? Buendia's run/'dummy' dragged a defender and freed up Phil for his goal….which is simply to say that not all contributions get noted in stats. I feel comfortable when he's on the ball, unlike Bailey, for example.
I focus on this because the role is obviously crucial. I like Buendia. I like Phil when he's playing up to his quality. I'm not wedded to any outcome, but we know these players are few and far between. Can what we have work so Emery can focus on other areas?
Regardless, virtually all players can be upgraded beyond your World XI. See the comings and goings at all the top clubs.
Bottom Line
For Villa, so much of what we admire in other sides is the range of passing, control, decision-making, and awareness. Villa just don't have enough of it. We also don't have enough aggression, pace, and perhaps stamina.
May sound like a lot, but after some clear-outs that set the stage for the summer, I can see us getting four, maybe five players that could transform the squad, with players we see starting now dropping to the bench. In other words, there are players out there who possess the needed qualities and they won't all need to break the bank. Everyone else seems to find them (and now we're reading about a potential change at Sporting Director).
We may already have one of those players in Carlos. And Duran might well fill that hole on the right.
But incomings who fit and understand the type of football Emery likes could slot in fairly quickly. And that means we could be challenging for Europe next season.
In the meantime, we're going to see a continued insistence on Emery's approach (which is flexible), with the final placing being secondary. We've also heard Emery explicitly say 2-3 years, and he's talking top half/near Europe. We can't expect mastery of yet another system in a few weeks.
Are we capable of 8th? Maybe, if everything goes right. But, and I know many disagree, I'm just not sure it's in our locker yet, week in week out. But, win some big six-pointers and you never know.
What we know is that Emery knows what he's doing. He's not going to change his philosophy. He's going to instill it and find the players for it if he can't get the ones he has now to execute it. I'm pretty sure he's got very definite changes in mind. He talked again about what they cover in training versus what's happening on the pitch. (He did take the blame first.)
Does making a late run help recruitment? Yes. Does Europe? Certainly. Does top-half? Yes. And I do think a top-half finish is achievable.
Main thing is to retain some perspective and a little patience, as Emery keeps saying.
Over to you.