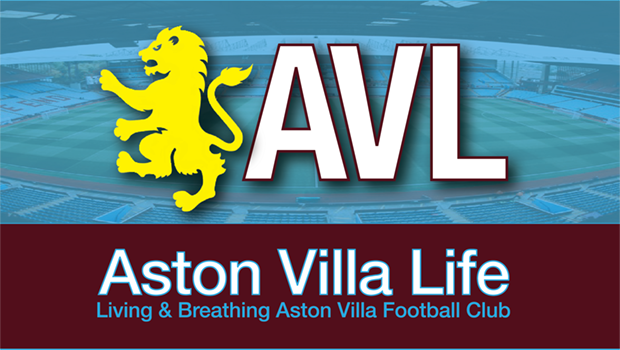 Villa returned to action following the midseason interruption and lost an entertaining, wide-open game against an on-song Liverpool 1-3. It was great viewing for everyone but Villans, though it wasn't that rough for us, either. Haven't done many match reviews of late, but it's always more interesting to talk about when there've been changes.
Tactics
Looking at the lineup, it was a little hard to tell exactly what shape Villa would take. And indeed, during the match, you could see a lot of fluidity. Off the ball, it often looked like 4-4-2. Buendia was tucked in pretty narrowly on the left, and Bailey often seemed like a second striker on the right. McGinn was much further forward (though he did have defending to do), and Luiz and Kamara patrolled the middle, with Luiz generally the more forward of the two.
So at times, 4-4-2, 4-2-3-1, and 4-2-2-2. It's interesting and produced a lot of movement through the middle as well as the wings. Villa weren't sitting back by any means, and they weren't being told to just keep it wide. Most important, it created a lot of good chances.
We've all read that one of the shapes Emery particularly likes features one "withdrawn" winger (usually on the left) and the other more advanced like a striker. And we saw it. Here's a link to an brief animation that does a good job showing the patterns/options in the 4-2-2-2 buildup (it's the pic.twitter bit you click on):
✅Aston Villa Build up Tactics

■Unai Emery's 4-2-2-2 Build up

– How to use inside wingers?
– A diamond shape to keep the ball & drawing the opponents out
– Dragging out or pinning the opposition FBs#AstonVilla #AVLLIV pic.twitter.com/VBqB9lXLOf

— Football Bunseki (@Footballbunseki) December 26, 2022
We've also been seeing a high line, which hasn't always been easy for Mings and Konsa, especially against the pace of Nunez and Salah.
Performance
When it was clicking, it looked good. When it wasn't, well, nothing looks good when it isn't working. But, it did play to a number of players' (supposed) strengths. McGinn was once again further forward and showing some quality on longer, sweeping passes from the right side (instead of trying to slot through-balls in from more central positions). Buendia was doing the Buendia things, and I'll say once again I don't understand his critics. Kamara had a fabulous game breaking up play, protecting the back, and both retaining possession and getting moves going. Watkins was put through in the kinds of ways he can score from. We could write books about whether or not he should be doing better.
Everyone will generally agree it was a tale of two halves, with Liverpool looking far sharper and quicker to start. Villa were getting run down, dithering, thinking they had more time and were always being challenged when receiving. We were losing most every second ball. Liverpool were good value for a 2-0 lead at the half. It's just a shame that goals came from phases of set-piece situations. Further, Van Dijk's effort just brushed off Mings' hip, when it might otherwise have gone wide. On the other hand, Liverpool had clearer chances from open play that they didn't convert.
After Villa got a talking-to at halftime, we saw, as we have so many times before, a different side. Scrappier, fighting for balls, all of that. They were able to wrest control for long stretches, and were oh so close to scoring three or four. Watkins had the offside goal, then the well-executed header to the back post. Both he and McGinn misread balls they tamely headed toward goal when they should've volleyed/redirected. Bailey fluffed at a cross that I think took a slight deflection on its way past Watkins to him. Emi put a one-timer wide left (though I think Allison had it covered anyway). There were one or two others.
Bottom line, I really thought Villa were going to get the second, and it would've been deserved. Instead, we predictably got sucker-punched for a third at 83 minutes, which effectively ended the game.
Individuals
A number of players had up-and-down performances, particularly McGinn and Luiz. I thought there was a lot from SJM on those sweeping passes, but just as many miscues of all sorts, especially as time wore on. He's just not a one-touch player, and makes frustrating decisions. Dougie, on the other hand, was better as the game wore on, but really does come and go. Digne, well, I think we can all see why there are rumors at left fullback. Bailey? I honestly have no idea what to make of him other than that he seems to have a limited bag of tricks and that they may not be enough for the Premier League. I think I like him better than Traoré, but I also don't think there's that much difference.
I've seen a lot of prescriptions here and elsewhere about what the side need: Two new fullbacks and a striker; two new CBs and a striker. All sorts of things. And they're probably all about right, in one way or another. Many paths to the waterfall, etc.
One thing I've seen said, and I've also said it for years, is that we're too lightweight in midfield. Not strong on the ball; not good at winning tackles; not enough touch and quality; not enough speed and tenacity. That, to me, is the biggest issue. Kamara definitely looks to be a step in the right direction. A couple more purchases like that would take us a long way forward.
I've also seen it said that what we buy going forward has to be higher quality than where we've shopped before. Absolutely. That was always the idea, an iterative rebuilding of the squad. Gerrard did not help in that regard. Phil, pretty much useless. Digne, not a good enough defender for what we get from him on offense. Carlos? Fingers crossed. Kamara, yes, that was a win. No idea if that was Gerrard's pick, but I kind of doubt it.
So, no ideas where Emery will focus in January. We're all seeing the same rumors. Honestly, and I've said this all along, as well, there's not many players we couldn't improve on. That's just the nature of the game. If the top four are always looking for more, it only makes sense we would be, too.
Takeaways
Emery will have learned a lot. Yes, he had the two games and a mini-camp, but it's what he's seeing after having had the time to drill, coach, and evaluate that really matters. He's seen the gulf. We're seeing lots of talk about all sorts of departures and incomings, and don't think any of us would argue about who can go. Don't think any of us would argue about replacing Watkins with Haaland, for example. The trick is what's doable now, and charting a sensible progression.
What I hope is that Emery can address longstanding issues, that he has that innate ability to quickly get to "Here are the problems, these are the solutions." All very easy. We do it every day, right? But we also know it's a bit more complicated. He has to be as shrewd as Arteta has been, basically and somewhat poetically. In the meantime, it will be interesting to see what January has to say about this season, yes. But it's really about next season and the one after. A top-half finish should be achievable, and it's desirable in terms of attracting players, showing momentum and the like. Otherwise, the season is pretty much over unless we pull off a couple coups. In the end, 9th or 11th doesn't make much difference.
Me, I'm coming away with positives from the match as far as the tactics and understanding go. It's limited data to go on, but it seems like Emery gets it. It's all about the next steps, all about finding the right fits, the right answers to the right questions in the right order. It always is.
Over to you.