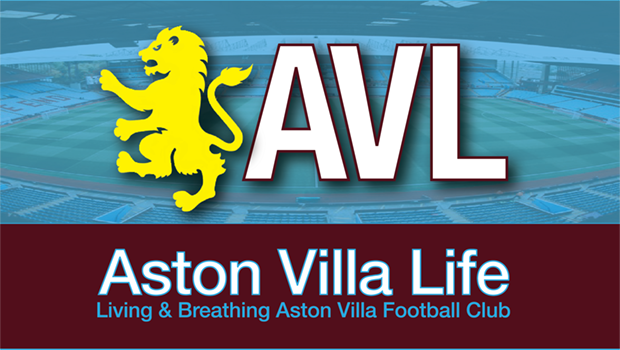 Hard to believe a new season is upon us once again, but here it is. And I'm guessing no one quite knows what to make of Villa's undefeated summer. I know I don't. But let's try anyway.
The biggest thing that stands out has been the relatively modest additions to the side. Kamara and Carlos will be good signings, but atm, there's nothing transformative about them. Kamara may very well make the side better as he gets settled, but nothing else has changed around or in front of him.
Carlos on the back line, another solid move, and being hard to beat is a foundation. But again, he's not going to transform the side by himself.
So, coming off the Rennes match, we're still saying and hearing the same things about the same players and also the system.
Strikers/Forwards
Me, I don't think there's much question that Ings' arrival unsettled Ollie. Don't think there's any problem between them, just that strikers are strikers and they all want to be the main man. And there doesn't seem to have been any real rhyme or reason signing Ings other than that he's a name player who has a good goal-scoring record. You can easily say, "Can't have enough good strikers," and you wouldn't be wrong. But they can't necessarily all play at the same time.
That the two haven't developed any real chemistry seems fairly obvious by now. But is that down to them or the system?
While not a true holdup man, Ollie seemed much more comfortable in the 4-2-3-1. Undoubtedly he benefited in his first season from Grealish pulling teams all over the place, and Villa still don't have a replacement. But the formation also put more around him, and his contributions off the ball were more meaningful.
Now, with Ings and Coutinho, you might think "that's a very dangerous line" and it doesn't sound wrong. But neither Phil nor Ings seem to have the speed or legs to provide constant pressure high up the pitch as a three. They're generally easily bypassed when Villa are without the ball. Ings definitely works hard, but it's not enough. I don't think it's been a coincidence that in the rotations we've seen, Buendia and other changes have sparked higher pressure and more recoveries. A passive three-man positional or resting press doesn't seem to work well for us.
As I've said, I can see Bailey making a challenge for that right-hand spot. And if young Archer stays, which looks very possible, I think he'd make a better partner for Ollie in a 4-3-1-2.
Finally, I'm not at all convinced by Coutinho. And again, I think there's some fault of the system behind that. He's looked frustrated and isolated on more than one occasion in the middle without the ball, and he's failed to really put his stamp on a game for quite a while. When he drifts back to get it deeper, he gains a little more influence. But I don't think the players around him are helping much, either.
Midfield
Apart from maybe the striker spot, this is where most of the grumbling is. Yes, we got a six. But nothing else has changed. McGinn got the armband, but that left a lot of scratching our heads given doubts about the player himself. Ramsey, Luiz, and Sanson round out the mix, with a couple youngsters getting acculturated.
Villa seem keen on Luiz. Villa seem keen on McGinn. Sanson seems to always be fighting an uphill battle. Jacob Ramsey keeps holding a spot, though his contributions wax and wane.
In short, this is where we seem to lose out. I was watching the Charity Shield, and given Klopp asks about the same of his players in their system as Gerrard does, was paying attention to them off the ball. The difference? They create more pressure with the front three, who can still be quickly bypassed, but the second three are a different proposition. The wide midfielders get out to the fullbacks and wingers more quickly. They're a bit quicker and more tenacious, and more sure of their assignments and cover.
McGinn will work and scrap and fight all day. But he doesn't have great makeup speed. Ramsey drifts in and out and seems more interested in going forward than really pressuring the ball effectively. Luiz likes being forward, too, and we know he's not a great ball-winner either. Villa also don't seem to be able to get numbers around the ball to hunt in packs, as it were. When they do, they're still pretty half-hearted (apart from McGinn). And to be fair to SJM, while we criticize a lot, his overall numbers aren't bad. I just think for him to be most effective, he needs to be more central with less wide responsibility defensively.
Kamara will be fine positionally, providing an outlet, taking care of the ball, etc. We'll see how aggressive he ends up being.
Sanson seems quicker than McGinn and Luiz, and more aggressive than Ramsey or Luiz. But he just doesn't get enough looks for us to know what his game really is.
Defense
Teams really like to go down our right side. Some of this will be their personnel, but I think it has more to do with us. The lack of speed means there's room, and with Cash expected to bomb forward, well, I'd attack us there, too. The reason I like the the double-pivot in the middle is that it asks less of the midfielders getting wide, and instead sort of concedes that space, while gumming up the middle and cutbacks more. Whatever combination of Mings, Carlos, Konsa or Chambers, we're good enough in the air to deal with crosses generally. That's why we managed a lot of clean sheets under Smith, to my mind.
The double-pivot also keeps another body more central, which I think would benefit Coutinho, and our ability to challenge higher up the pitch more frequently. When Phil is bypassed, there's a lot of room in the middle and it's easy to play into 6s or wide players. They can make overlapping runs with fullbacks, play one-twos, or distribute/run into the channels.
Neither Cash nor Digne is strong like a Shaw or Walker, so they aren't really going to muscle anyone. They do get up and back quickly and have the legs to keep doing it, but those two wide midfielders generally allow for overloads, one-twos and cutbacks. Opponents don't necessarily have to resort to crosses.
In the middle, we're good enough.
Overall
Again, the issue for me is that we don't win it higher up, and find ourselves pretty open from making token efforts at it. We also don't have the central support, meaning Coutinho is fairly isolated and easy to mark. Buendia covers more ground, is clever on the ball, plays the one-touch, is aggressive if not imposing, and plays nice through-balls. He sees runners quickly. I think we're better with him in.
And then when we do get it back, it's disjointed in transition because of the lack of pace. The 4-3-1-2 is an attempt to address this, but again, it doesn't support much pressure up high, and given our personnel, it really pulls Ings and Watkins away from the areas they should be in, with Ings not really being a ball-carrier as an outlet. While Phil gets to play a little deeper, it's still sort of a dead zone for us.
This is where Bailey gets his chance, seems to me. He's fast and skillful, but also willing and able to get wide and put in the work off the ball in the middle third.
At the same time, a 4-2-3-1 would allow us to play both Bailey and Traoré, and I'm not sure we're giving that much up going the other way. Traoré might find his game with someone like Bailey threatening on the other flank. He might just be a useful decoy or outlet.
Despite hearing that Beale was largely responsible for the narrow 4-3-3, we've not seen much indication Gerrard is going to scrap it. While it was successful in the SPL, I think there are just too many players in the EPL with the quality to exploit it, and it just doesn't seem to play to our strengths. It almost seems to play to our weaknesses, instead. Shoehorning Ings into the side along with Phil is costing us, in my opinion. Archer may be young and raw, but he'd offer more running, get behind defenders, and seems to have an innate knack for finishing.
So, we'll watch for more movement in the market, and hope that the effective if uninspiring preseason indicates a side that will be harder to beat. More draws isn't bad by any means. You'd like to think we could score more than one or two, and maybe we will when everyone's firing. United was a good fightback, but their big swap-out had to have helped us. That said, our subs indicated greater depth, and we know how important that will be. I think you'll routinely see four or five subs a match from virtually everyone. That's a lot of fresh legs to bring on, and maybe Gerrard is thinking he has two starting sides, one with Phil and the other with Buendia running the show.
So roll on Bournemouth and the games that count. We don't necessarily look like we have a fast start in us even though the fixtures favor it. But you never know.
Over to you.