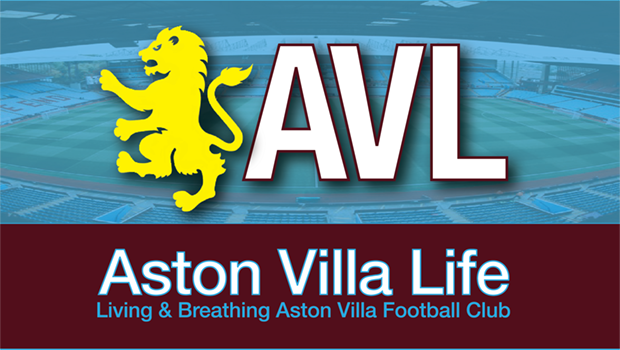 It's all been fairly quiet, though preparations are about to ramp up. Villa are playing with kangaroos and koalas in Australia as they settle in, then take on Leeds at the weekend. A a backup left back has been secured for the season in Ludwig Augustinsson, and rumors continue regarding Otavio.
I only got to see the Walsall highlights but it went just about to script. Young Archer has to feel good netting straight away this summer. Kid just seems to know where the goal is. Odd to see Ghazi back out there, and I feel a bit for him, with the Everton loan having been so disappointing. Traoré had a couple good balls into the box to go with a couple shots, Bailey took his early chance very well, and Ollie calmly slotted away a good ball from young O'Reilly. Dougie got a funny one from a corner where the keeper should have done better.
With Kesler Hayden, Revan, Azaz, Feeney, Chrisene, and O'Reilly all getting minutes with the various first-teamers, it was a good day for the young players to make some sort of impression and give Gerrard a better idea what he's got there.
It could be a bit of a new-look Leeds on Sunday, with Raphinha (purportedly) and Phillips gone. The Whites look to net a tidy sum (I'm seeing £100m for the pair). In the short term, they've brought in Marc Roca and Tyler Adams from the Bundesliga, both holding midfielders to address the Phillips departure.
With Brisbane up midweek and then United up the following Saturday, Villa will get a hard week's work in and a chance to measure themselves a little bit against Premier League competition before finishing with Stade Rennais at the end of July.
Having been so quiet, it's a bit hard to believe we're less than a month away from the opener at Bournemouth August 6.
On the transfer front, paper talk about Otavio is ongoing, with Porto signaling his release clause (around £34.5m) needs to be triggered since the player has three years left on his contract. No idea if there are any legs to this one. Villa reportedly made a £30m opening offer, and if that's true, they're not far off the mark. £4m can't really make any difference. But they'll have to act quickly if he is a real target as his clause rises to £52m on the 15th. He's 27, so he'd be tipped to make an instant contribution.
We also keep hearing Villa are interested in one more striker. Maybe Archer does need to go out on loan again, but I'd be hard-pressed not to keep him around instead.
And, of course, no idea whether outgoings need to proceed any further big buys. We'll almost certainly have to take whatever we can get for Ghazi, and if we're still chasing another midfielder, you have to wonder how long Sanson or Marv has.
With Ashley Young signing a new one-year deal and playing the Walsall 2nd half at right back, you also have to wonder what's wrong with Guilbert. Regardless, he won't want to be backup to Cash, so I'm guessing we'll see what we can get for him. Clearly opens a path for Kesler Hayden, which is what you want to see.
Naturally, the five subs rule comes into effect this season, which will change the game markedly. Everyone needs even more depth now, and it will probably be tough for some of the less-flush clubs to make meaningful additions. Villa should be pretty well poised to make changes and keep up the quality and intensity, and you know this will figure into the upcoming decisions.
Anyway, that's where we are at the moment, and I'm glad things are picking up. Been nice to have a break since football is just about a year-round affair, but I'm ready for what I'm hoping will be a much less frustrating season.
We'll vary in our opinions about whether Villa can or should crack the European places, but that's clearly the expectation with our recent signings. So it's a big season for Gerrard, as well.
Me, I think it will be tough simply because the PL isn't easy, and Villa's biggest issue has been consistency. But if we can just turn more losses into draws we'll go a long way to picking up the necessary points, and we might well expect another 3-5 wins. A deeper squad certainly won't hurt.
Over to you.