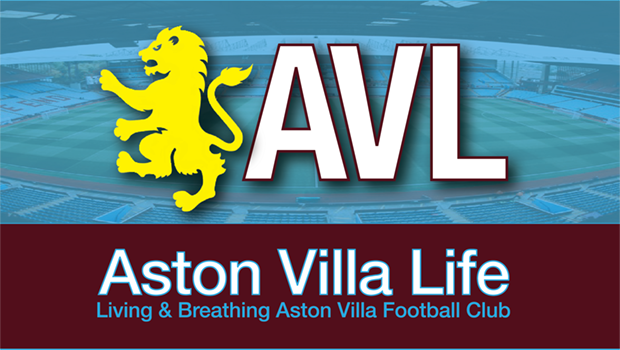 It's all over but the crying and maybe some shrugging. Villa finished the 2021-22 season 14th, with 45 points from a 13-6-19 record, and teased us wonderfully on the final day before reminding us all what it is to be a Villan.
Where We're At
The side has been called 'soft' in the aftermath of the collapse against City (and Wolves earlier), even if City are presumably the most expensively assembled squad on the planet. I'd have liked to think we could've held on for a point. But is that being 'soft', or just not having the necessary players to switch up and handle City's changes? There's an entire column or two in that one. Wolves should certainly have been a W, regardless.
For me, it's the 6 draws that are just as important. Villa probably left enough points on the pitch in failing 'not to lose' to potentially have kept them from reaching European spots. I'm thinking the lack of draws points to a number of things, like mentality, quality, depth, and balance. Who comes on and really changes things? We've only had Buendia do that, and no one in the middle three. We can't yet get more physical and defensive when needed.
Villa are also a young side, and as many point out, there's no real experience winning anything given the play-off winners are gone. And I might say that Villa of the last two seasons are a side without the requisite confidence to take the next step. Confidence as we know is an elusive, circular sort of thing. It builds on itself. It has to spread through the team, confidence not just in yourself, but your teammates to be in the right places doing the right things. Perhaps we'd have had more this year if we hadn't lost our talisman and had added round him. Jack and Emi would've played very well together, I'm guessing, in a 4-2-3-1.
And Villa, of course, are still an evolving side. While season three back in the Premier League will go down as a disappointment, year-over-year roster churn is a necessity for a while to build a top-8 squad, and this year that churn didn't go smoothly at all. At the same time, Villa are only now approaching any sort of reasonable depth with everyone healthy, never mind of starting quality. Sometimes there are backward steps, and god knows Villa have had their share of injuries and disruption the last two years.
I'll touch one last time on Deano and SG as it was a huge part of the way the season played out. To my mind, the simplest way to say it is that Deano essentially shouldered the blame for all sorts of realities that were ultimately not in his control. Others will disagree, but that's the way it goes for managers, and you only hope the next appointment is better suited and situated. I've no doubt Gerrard is better situated, and now we'll see whether he's ultimately better suited. After the window, Villa will now be more his team, and the comparisons will likely end.
The Summer Window
Right now, everyone's looking forward rather than back, which is good. Coutinho has signed on, and now Boubacar Kamara, a bright young thing, has been secured to finally give us a true defensive midfielder. I think most everyone agrees that No. 6 spot has been our biggest need. £17m for the pair is good business, though of course we've added wages.
What does it mean for Douglas Luiz and Marvelous Nakamba? Morgan Sanson? I'm guessing our next bit of business or two will give us the answers. We seem to have a few who are more suited to competing for just about the same role, and we don't have a lot of room for 8s. The questions are whether any of them are really good enough for the next level, and who is content to stay and provide depth. We aren't quite at the stage where there will be two true starters for every position, but we could and should be closer after the summer. Me, I'm not convinced that McGinn or Luiz are really up to it, big picture, and the jury's still out on Ramsey. He appears to have a future, and I like his drive going forward, but I also see a player there who needs to do more off the ball. He's young, of course, but he goes missing and needs to take the next step if he's going to be a nailed-on starter.
We've also got to consider the change in set-up. Do Bailey and Traoré have a future? Buendia, even? Given what we've paid and how little action some have seen, it's hard to see us recouping costs on the first two. Me, I really like Buendia and I'm hoping we keep him. SG seems to like him, too. Phil is no doubt good for the 'stature' of the club and all the rest, but I'd like to have another in the bag for the present and future. I like Buendia's combative nature, his vision, one-touch passing, and through balls. He's good enough for the levels we want, I think. But it comes down to the side around him and how he's used. I think both he and Phil have been best playing more centrally and that, with what we have, the 4-4-2/4-3-1-2 wasn't a bad way to get the playmakers inside.
We've also got questions at the back and front, and again, it comes down to surrounding personnel and set-up as well as the players themselves. All sorts of questions about Watkins, Ings and Mings, for example. It was a rougher year for Konsa than we'd have thought. And where exactly do the young players like Chukwuemeka, Iroegbunam, Archer & Co. fit in? I'd think there's a spot for a player like Archer. He's the small striker, fast, has an eye for goal, and can run and run. I could see Emi or Phil picking out a player like that all day, and he'd represent a real change-up coming on. We could go for more experience, but it's always about where the biggest priorities are. I think we need to create more and better chances and be tougher.
The Other Needs
In general, a number of players get slated, but the arguments tend to get a little more nuanced when you get into comparative stats. Stats of course don't tell the whole story, though. There's decision-making and game management, which are much harder to quantify. Composure and footballing smarts. And then just how it all comes together. Or not.
Whether it's down to experience, confidence, confusion, an overall lack of quality (or all of the above), there are loads of moments where I've been left wondering why a given player has made certain decisions. We're still a side that generally wants an extra touch or misses the right pass. That can get in each other's way. Is still hesitant or rash or caught out too often. We're not physically imposing, we don't have enough real battlers one-on-one. You can see why McGinn is in the squad based on that alone. He's really the only one who brings fire to the side (apart from Buendia). We often get our tails up trying to come back, but all too often fall short.
But, given I'm not running training, I can't say who has it in their locker if one or two things were a bit different.
So, I won't say I was thrilled by the season or even satisfied. Far from it. But. I do think Villa have a real chance to make some telling strides this summer, and that the side will ultimately be better and deeper. And as Gerrard has seemingly shown a little more tactical flexibility down the stretch, I'm hopeful that we can see that depth used effectively.
What I'd really like to see is more composure and quality on the ball. In the end, those are the two biggest things holding us back from playing with more possession. In terms of grinding out results or really getting up on sides, I think we need to be a bit more physical in the middle: a bit quicker, a bit stronger. If Bouba is as advertised, we've probably gotten a bit stronger and quicker already.
Over to you.