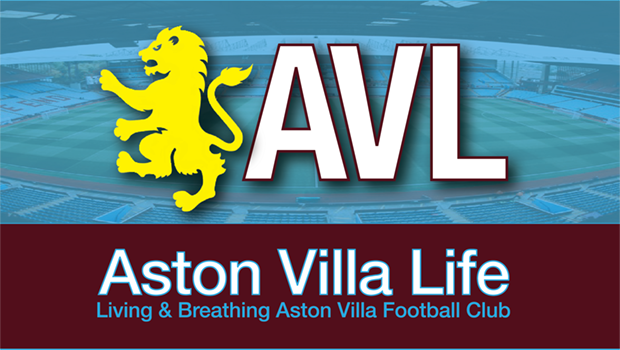 For many, January seemed to end on a down note with Villa failing to bring in a defensive midfielder, but it was a very productive window we should feel good about. There are questions beyond that elusive DM and a niggling doubt or two, though.
FFP
With all the movement, Villa have managed a net spend of only £2.5m in 2021-22. Obviously that will change over the summer, but if anyone's wondering why we didn't splash £50m for Bissouma on deadline day, it's something to consider.
Needs
Villa got an upgrade at back-up keeper, which can be huge in tight races. Got a young center-back in, and another, more versatile player in Calum Chambers on a free. He may well end up providing a DM solution in the short term, as well as capable cover at DB. He's also likely a hedge against future departures.
Add in Lucas Digne, and Villa are much more sorted at the back for Gerrard's system.
Villa also replaced (temporarily, at least) Jack Grealish in Philippe Coutinho. Despite being a bit of a coup, it's still a signing whose longer-term implications are unknown. But for the moment, we look to have the creative balance up front we've been lacking, especially as Buendia is hitting his stride and started oozing the quality Villa imagined. No idea how much Phil will be able to recover his confidence and form in 17 matches, but a pretty fair punt.
Stealing the Spotlight and Saddening bluenoses
Coutinho in a Villa shirt
Concerns, or Unfinished Business
Everyone's wanted a true DM at Villa for a while, and we didn't really add the star signing everyone wanted. I think Douglas Luiz would be the first to tell you he's not a 6, nor does he want to be. And as much as he's become a fan favorite, I don't think Marvelous Nakamba is a top-six DM. 
So, the search will continue. With Chambers having played there for Fulham, it may be less of a concern than we think in the short term.
Other than that, though, Villa looked to have done about as well as they could without losing their heads. Bissouma's price should only decrease the more his contract winds down. Given the competition, we may well not be in for him come summer anyway. But I think we'll be able to find someone for less who'll give us 80%–90% of the player while still leaving room for other moves.
Matt Targett is a minor concern, and many wondered why we'd strengthen Newcastle. While also slating him. He was never going to start again once Digne came in. So the move wasn't about a lack of character or fight. It was simply facing reality, same as Digne wanting a move away from Rafa. Credit to Villa for letting the player go play. I doubt he'll be the reason Newcastle stay up if that comes to pass. I wish him the very best. Pros and cons, he was out there fighting every week.
Big Picture
Sawiris' and Edens' ambition was always going to mean a large turnover in players. It's the only possible way a cobbled-together squad following promotion would evolve into one capable of challenging for Europe. Which players on Villa's roster would walk into City's, Chelsea's or Liverpool's squads? United may seem to want John McGinn, and maybe he's what they need, but when people talk about selling Luiz, I'd be more likely to jump at £50m for Super John. Love him, but he's not really that level of player, to me.
He is as close to the heart and soul of the club as anyone right now, however. Mings and Martinez would be the others. But many are begging for Tyrone to be replaced. I don't agree right now, but this is the way things are going to be. El Ghazi, Trezeguet, Targett, Steer…There are certainly more to follow.
We still have to see what Bailey and Traoré have to offer under the new regime. We still have to see what Coutinho offers, for that matter.
My guess is that if he rediscovers anywhere near his previous form, he'll be moving on. As far as I know, Villa have the first option to buy with a set fee, though there was also something about Spurs getting consideration. And maybe he stays one more year, regardless if things looks promising and he's enjoying himself. But he'll want to finish at the top, I'm sure, if he gets his confidence and mojo back.
This means there's a very good chance Villa will have a gaping hole to fill there once again. And it probably explains at least some of the decision not to pay a market-high price for Bissouma beyond FFP. We can only assume the other players named were either not convincing, or simply didn't want to come. 
In short, as others have mentioned, there will be a bit of a revolving door for a while. It's only if and when we get up into the European places that we'll see big-name players stick, and even then, we should expect any opportunity for a profit and upgrade to be taken. Gerrard will have to keep a happy dressing room amongst what was, by all accounts, a tight-knit group. Not saying he can't, but a series of aggressive moves can see you with a bunch of strangers united only by the manager who brought them in.
Niggling Doubts
My biggest concern is how much of Villa's business is being driven by Gerrard. More specifically, his ambition. You'd like to say that his success equals Villa's success. It's only logical. 
But unless he's here long enough to truly mold the squad he's building, and even get it built, we could well end up like all the other also-rans who keep failing to crack the top four. It's a bigger gap than most are willing to admit, and that ambition is what's led a number of clubs to chop and change all while spending large amounts of money to essentially stand still. 
Me, I'm hoping that Gerrard's ambition, drive and ego will want to see him get Villa over the line. But we're all realists about the Liverpool job, and the fact he could well jump ship before then if it all starts to wobble at Villa. 
He's using his honeymoon period well and everyone's onside. There's only one way to keep everyone onside, though. Smith was judged not good enough, and it seemed the project wasn't moving fast enough. No judgment: It's just an example of how quickly things can change. Purslow may be very invested in Gerrard, but all managers leave, eventually. Just a question of when.
So, wherever Villa end up, it's a big second half. Everyone will expect us to climb strongly. Getting a European spot is a big, big ask, though. Possible, but not likely. If it happens, all good. If it doesn't, I expect at least one more summer and season to try and get us there without a reset. Which could mean a round of big changes at more than one level.
The shine on Gerrard will depend mightily on how this plays out. Villa have done smart business, so it's not as though the future has been mortgaged. But as elated as everyone is at the moment seeing Coutinho in a Villa shirt, the hard parts are yet to come.
Over to you.