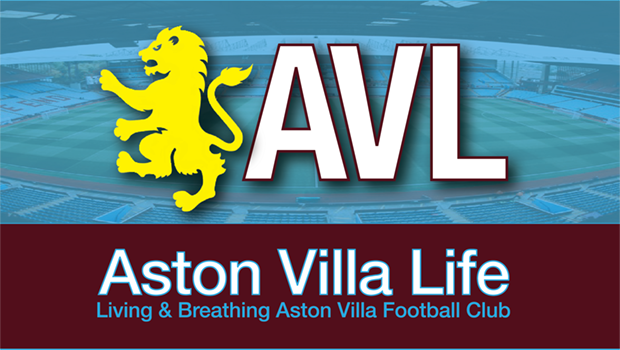 Now that Coutinho has scored in claret and blue and rumors started swirling about Luis Suarez, well, you can't help but wonder what's changed at Villa Park and in the boardroom.
First off, it's true that Gerrard was instrumental in bringing in Coutinho, and who knows how that affected the Digne deal. Seemed Lucas was dead set on getting out, and Villa, looking more promising than Everton at the moment, can't have been a bad destination. Targett seemed a dead-man walking given Gerrard's preferred style.
The idea of Suarez, again, that would be purely down to SG's relationship with him, and yes, Coutinho coming in. I've no idea whether there's any real truth to that, but the primary source is well regarded and apparently close to the player. Then we read Atletico aren't interested, so.
Anyway, we've gotten in one player this window we'd never have expected, another quality signing in Digne, perhaps another big surprise, a CB prospect in Kerr Smith, a solid #2 in Robin Olsen, and it's anything but a normal January.
Everyone is rightly asking what all this means. There's SG being backed versus Dean (ie, the Grealish money + what we'd have considered our expected summer spending outside that windfall); NSWE's short- and long-term ambitions; and Villa's previous recruitment/development strategy. Sure I'm leaving something out.
As far as SG being backed more than Smith, well, I have to leave all that to speculation. It's hard to compare because no, Smith would not have been ringing up Phil and getting the band back together. Would Villa have had a strong January, regardless, if Smith had survived? Sliding doors and all that. It certainly wouldn't have carried the same buzz, but might well have addressed some needs effectively. We'll never know.
The extent to which these moves are driven by Gerrard, the owners' trust (Purslow's too, as well as his need to get the appointment right), the owners' ambitions and sense of timing, and the squad's makeup (experience and quality) are hard to separate. But there is some sense the owners are freeing up funds they withheld over the summer.
Maybe these particular deals happen because Gerrard can make them happen, and if Gerrard's saying that's what we need, then the owners are signing off. (It seems as though Gerrard is exerting more pull versus Lange than Smith had.)
Maybe Gerrard is saying now's the time if these are your ambitions. Maybe everyone was thinking, "Hey we weren't necessarily planning on this, but who can argue when opportunity knocks?"
And it can't hurt that Villa have been the talk of the window. Moves like Phil's say something good about the club to the wider world.
But, cautious as I ever am, a short-term buzz can easily turn to disappointment. Big-name players coming in and leaving can still make Villa look like a stepping stone. While we're gloating now, we could easily be listening to a lot of blowback if Villa don't really go on a rampage and Phil leaves in the summer. Same could be said of Suarez if that comes off, though the purported deal does sound a bit different.
PR aside, Coutinho is obviously low risk financially. Sort of a no-brainer opportunity. Suarez (or someone else) might be the same, though one has to ask what the dominoes would be with Watkins and Ings (and Archer). Digne, it's probably hard to argue that he's not a step up on Targett, especially in the attacking third, and should have enough in his tank to play out his contract.
So, the questions for me are whether Villa are thinking these signings can get us up to that next rung and what's the timing of that expectation? Of course that's followed by what happens if these deals don't get us there? Are there futures for Bailey and Traoré, or will they be used to fund other deals? Will they be happy coming off the bench?
There's also the question of the academy and youth. A number of these players are in the process of being loaned or evaluated, which means their paths may not be blocked and that that part of the plan stays intact. If they're not quite ready to step in, they could be come summer. Jaden Philogene-Bidace might fall into this category, and we'll see about Carney Chukwuemeka and Cameron Archer. Hause seems ready to sign a new contract, Konsa, too. Talk of Targett to Newcastle has popped up, along with the now semi-annual McGinn to United story. The last one, I'm not sure I understand, but there you are. And of course, Anwar El Ghazi has joined Everton on loan, which means we've probably seen the last of him.
The other thing I wonder is trying to separate Gerrard's ambition from the club's. Ideally they're intertwined, but no one is expecting Gerrard to finish his managerial career at Villa. He's maybe here for three–four years. He needs to succeed to step up to Liverpool if, as we all assume, that's his aim. But maybe he's the heir-apparent to Klopp, regardless.
Is Gerrard driving short-term change that can't be sustained? Are we simply buying time for younger players to get ready to step in? Are we setting out a stall that will continue attracting names like these?
Can't pretend I have the answers. But I clearly have a number of questions. Like what's happening with a No. 6?
All I can say is that if nothing else, it has made January extremely interesting, and it does have everyone salivating over a second-half charge to Europe. But in 13th, 12 points off 7th with 18 to play, it'd have to be one helluva charge.
Bottom line, for any of this to make sense, Villa either have to produce something in the short term—which means Gerrard is sticking his neck out along with NSWE and Purslow—or it has to be a means to deal with injuries, regain lost momentum, and jump-start a new system.
I'm a bit wary of a massive makeover by one man just to play his way unless he's here long enough for Villa to make a sustained claim on 4th-7th. At the same time, if we build a very good squad, there isn't much difference to Gerrard's 4-3-3 than many of the other permutations another quality manager might favor.
All we can do is hope that it all pushes us on and one way or another leaves Villa in a better place.
Over to you.