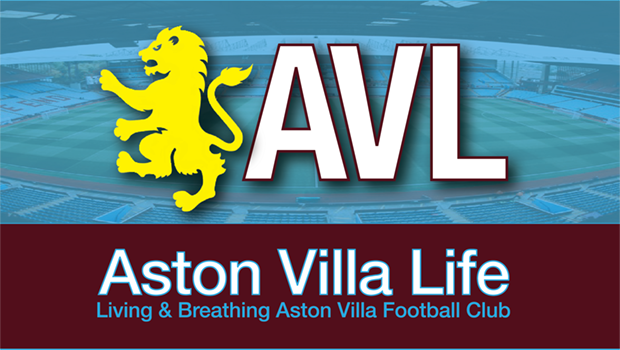 A frustrating outing against Brentford saw Villa once again squander a lead and fail to get anything from the match. The fact Villa controlled large portions of the affair only compounded supporters' disappointment. And so we now have "Gerrard's First Test" becoming the dominant narrative.
I suppose there's nothing wrong with the assessment, but as you've heard me say, I don't necessarily find any of this surprising. And Steven Gerrard probably doesn't, either. The squad is the squad, and despite pressure from above to achieve more now, Villa are still mid-table quality. You can tweak the system a bit, set different standards, emphasize different things, but you're still working with the same clay. And unless Smith was a complete rube, there's aren't really any Ming Dynasty treasures to be unearthed by a master's hand. If there is a better team in what we've got, it's going to take a little time, some luck, and a change in mentality.
We Spent £300m, So Why Are Villa Struggling?
People can and do talk about the money spent and that's fair. Thomas Frank obviously had a little pop. You'll know I think the number is deceiving because of the overhaul coming out of the Championship. Villa had to buy a new team on the cheap rather than come up with a core assembled and integrated in the cauldron that is the Championship. It made for a rocky start. But it was a start even though it also wasn't the most solid foundation to build on.
There were more targeted (and expensive buys on average) in year two of a five-year plan, and these were intended to upgrade key positions. Watkins, Cash, and Martinez, with Sanson and Traoré added along the way for still relatively budget prices at the PL level. Barkley was brought in on loan. It started well enough, but then injuries and covid derailed the second half of the season. Barkley turned out to be a bust.
But once Villa were targeting £25m-£35m players, the numbers brought in were obviously going to decrease. This is the nature of an iterative process spanning five years. You still had, on paper, Trez and El Ghazi. Davis as the only backup striker. And then Grealish was gone. Fabulous fee, yes, but since there was no additional spending, that essentially offset the £100m on his "replacements," leaving Villa with a net more like £230m over three years. Either way, £330m or £230m, in context, it hasn't actually been a lot. Sounds like it, but it isn't really given needs at basically every position.
By comparison, Chelsea's strike force of Lukaku, Havertz, Ziyech, Pulisic, and Werner cost a combined £300m and change.
So there's that.
A Hard Look At Recruitment Required
The trick is where the money has gone, ie the quality and type of recruitment. Most everyone agrees Suso had decidedly mixed success at best, and was let go. Lange came in, everyone was excited. But one now has to question Traoré and perhaps Bailey, Ings, even Buendia. Me, I think Buendia will come good. Sanson? Signs of promise.
But when we wonder why teams with much lower budgets are performing as well as Villa, it comes down to recruitment of the right sort of player. No one really seems to know who pulled the trigger on many of these deals. At first we thought Dean Smith had the final say, but that doesn't seem to have been the case.
Traoré and Bailey, for example, don't seem like Smith players. You understand why they could be identified to play in a 4-2-3-1 or 4-3-3, but neither is particularly strong, and neither has any meaningful experience in English football. Bailey of course, we've barely seen. But some of these other clubs we're comparing ourselves to have spent what they have on the things we'd supposedly set as our standard: heart, mentality, work-rate, experience in the PL, or at least English football. Ings fits that bill, have always admired him, but he wasn't needed as much as midfield reinforcements. Wesley, well, that didn't seem like a Smith buy, either.
So yeah, teams assembled over time in the Championship where most everyone has a great motor, is aggressive, and has been put under a well-respected manager…They aren't necessarily far behind us in many of the metrics that count: work-rate, aggressiveness, "coachability," decision-making, and good football smarts. That they aren't as individually skillful makes less difference in the short term.
The biggest difference is that these teams usually lack the necessary quality in the final third. Brentford fashioned three decent chances, took two, and didn't give a lot up elsewhere once they got stuck in. We could've put them away early, but didn't. That's been a recurring theme.
What Has To Change?
Most supporters are on the same page by now regarding needs. Gerrard's system isn't that much different than Smith's was, but there are differences. It's the same players with the same strengths and limitations, though.
For now, Gerrard has relied on the same core as Smith, which sort of rubbishes the idea that Smith was playing favorites. Mings is better than Hause. There are no real alternatives at fullback. Sanson is finally healthy, and maybe he makes a difference. McGinn is McGinn. Ramsey, well, he's getting moved around, but might not be a nailed-on starter if Bailey were fit, or we'd instead see a different midfield three. Luiz is not particularly combative, but is the closest we have to a 6 with Nakamba out. Nakamba will break things up, but he's neither imposing nor a deep-lying playmaker. We may have players we can actually sell on for a profit (however modest) as necessary.
Going forward, you look at Watkins: big, strong, fast, can run all day, has a decent goal-return, and helps out all over the pitch. That's what we need more of. Pretty simple. Doesn't mean Nakamba, Luiz, Sanson, Ramsey or McGinn are bad players. But we're simply not athletic or aggressive enough. That said, it could be the case that just one player who can chase people down, win the ball, break things up and safely hand it over and even progress a bit is enough to allow any of these others to shine. Players like Fabinho and Kante…Yeah, world class, but unearthing a player with those attributes would be huge.
Out wide and up front, well, we've missed some tricks. We do have pace, on paper anyway, and there are surely moments of magic in Traoré and Bailey. But neither can stay fit, and we don't have any players that fit the mold of a Toney, Olise, Eze, Saint Maximin, Antonio. Hell, even Bowen. There's no Maddison or Rice. No Soucek. I'm naming a number of West Ham players because that's been good recruitment. And that's why they are where they are.
Villa have opted for different kinds of players. And it may yet work. Bailey, Watkins, and Traoré could be frightening in space. But Gerrard is going to have to remake certain parts of the squad. As he said, more grit and aggression, better decisions. That seems to rule out a number of the current lot. And naturally everyone will wonder how last year's Player of the Year, Matt Targett, will fare, while Cash seems a slightly better fit. We're hearing Gerrard will be backed, but we all know how January works.
Why I'm Not Upset
I didn't enjoy Sunday at all. But again, I wasn't necessarily surprised. The team is reverting to norm. And I remind myself that this is year three, and the plan has probably been set back a touch by losing the lynchpin around which recruitment was originally being conducted. Not saying the team will be worse off in the long run, but that kind of difference maker is hard to replace given what was around him. The idea going into last summer would've been to add to Grealish.
There's still time to get it right, and if Villa are mid-table right now then they're mid-table. I don't think the project is stalled. You don't fire a very popular manager and take the high-profile gamble on Gerrard if you're not pushing on. And we remember being told that Villa were underachieving when Smith was sacked. Given the context, I thought it was a bit harsh, and now Gerrard is facing his third defeat in a row. I'm sure there'll be a response, and United are a bit of mess, so that third defeat isn't at all guaranteed. But we'll have a practice crack at them in the cup.
You can have all the expectations you like, though some are more reasonable than others. I still think Villa will get there, and we're reading about the inevitable clear-out that would've occurred at some point under any manager when better players were brought in because that's always been the plan: starter to backup to transfer. The levels have to be raised throughout, not just in the first XI. The upside is that if Purslow trusts Gerrard more than Smith, then we hope the manager has more veto power and gets what he's looking for, rather than what Lange thinks looks good on paper.
Anyway, most of us agree on the limitations. Most of us see the same areas of promise. And if nothing else, we know Gerrard knows what a Premier League midfield needs, and he understands what a top-quality squad is all about from the inside.
I'm thinking he can get the recruitment right going forward, and has the pressure on him, including from himself, to be ruthless and smart.
Over to you.