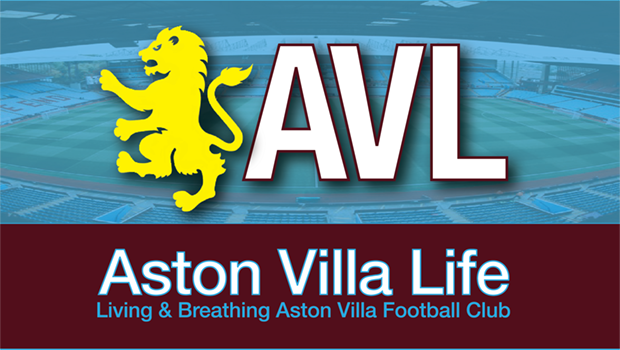 So, Phillippe Coutinho is in France getting his work permit, and Lucas Digne is seemingly reasonably likely to join him at Villa Park in what's been a rather surprising and eventful January window for so far. Fans are borderline delirious over the former, and generally well pleased over the latter. We'd been told something exciting was in the offing, and it appears that wasn't an exaggeration.
Most are interpreting these moves as signs Villa's owners have shifted gears and it's hard to argue against that. The business seems to be a rather strong statement of intent regarding progression, and serious backing for Steven Gerrard. But, as we've discussed ad nauseam, it could simply be a release of funds withheld over the summer, which doesn't mean these aren't big moves, but perhaps a little more calculated in advance. Not saying anyone knew Coutinho would be available, and that Gerrard would come in and convince him to take a chance, but that NSWE were always going to spend in January if the right targets were available.
On the face of it, both moves make sense. Coutinho's creativity, skill, and style go a long way toward filling the hole left by Grealish and balancing out the side (which could obviously be quite the understatement). Likewise, Digne would seem to fit the left back profile that Gerrard's system requires. Both are experienced internationals, and both would bring a different mentality to the side and the dressing room.
While Digne's not a done deal, I perhaps feel a bit more comfortable with his signing if it does come off. Standard transfer: Fee, contract, commitment.
With Coutinho, while he's unarguably world class, there will be concerns over form and fitness and what happens after his loan ends. Yes, there's an option to buy, and the purported price tag entirely reasonable. Could well turn out to be a serious bargain and coup all at the same time. But that's only if it works.
Now, you'd back Gerrard's personal relationship with Little Phil to get the best out of him. But there's not a lot of time for him to make an impact. He shouldn't have much trouble settling back in England, but you never know how long it will take to get him integrated and comfortable on the pitch. And right now, we don't know how well he'll hold up, or how quickly he can be given 60-90 minutes of starting time. On paper, he walks straight in, and again, you'd have to trust Gerrard to believe that such a high-profile move stands a good chance of fairly instant success.
But, we have no way of knowing what the definition of success is. Is it top 10? Top eight? A spot in one of the two Europa flavors? With exactly half the season gone for Villa, there are currently 11 points to make up to climb from 13th to 7th, which is about where you need to be for the outside chance assuming FA and League Cup outcomes. Of course, should Villa go on to win the FA Cup, they'd book a spot in the UEFA League group stages. The direct League Cup pathway to the Europa Conference has obviously come and gone.
And then we have to look at the player himself. If Villa don't jump up the table, and there's certainly stiff competition in the way, will he want to stay? Will Villa shell out to keep him if he does? On the first, hard to say. Guess it depends on how close we get and how much he's enjoying his football. On the second, you'd think it depends on what he shows.
And even if Villa can snatch a Europa League spot, does Coutinho see himself playing in the second-tier European competition after stints at Liverpool, Bayern Munich, and Barcelona?
So, while I'm keen like everyone else, I can't help myself looking down the road and wondering whether we'll be looking for a Coutinho replacement in the summer. I'm not worried about the deal itself: It's a fair roll of the dice. It's more about whether this is ultimately a short-term solution centered on this season only. And if it doesn't all work out, what does that mean for Gerrard, his ambition, the owners' backing, and all the rest going forward in the summer?
In short, seems like there's a fair amount riding on this and no certainty that 'success' still doesn't leave us with another big hole to fill.
Interesting times to be sure, made all the more so because tonight Villa will be looking for back-to-back victories over United at Old Trafford to keep the FA Cup dream alive.
United are clearly in disarray. Given all the reports of unrest, you'd think it's a good time to play them. Given United sit 7th and just lost to Wolves, you'd think they'll be looking for a response. Given we'd play Middlesbrough if we do knock out United, you'd think the Villa squad might have the right focus, and that the transfer activity will give everyone a kick up the arse.
Villa will clearly be playing their best available squad tonight. And then hoping to finish the treble over United in terms of the table. But tonight might end up being the more important match. Should Villa fail, though, they will really have to approach Saturday's reprise as sort of a do-or-die affair. We'd be assuming right now that Coutinho will be available for that one. A favorable stretch follows that will pretty much tell us all we need to know about this experiment and the season: Everton, Leeds, Newcastle, Watford, Brighton, and Southampton.
So it's a rather interesting third-round match with all sorts of implications, and arguably the most important match we've played since Restart. The latest round has had its share of upsets, and there's no real reason Villa can't reasonably expect to clear this hurdle. If they do, you never know.
Over to you.