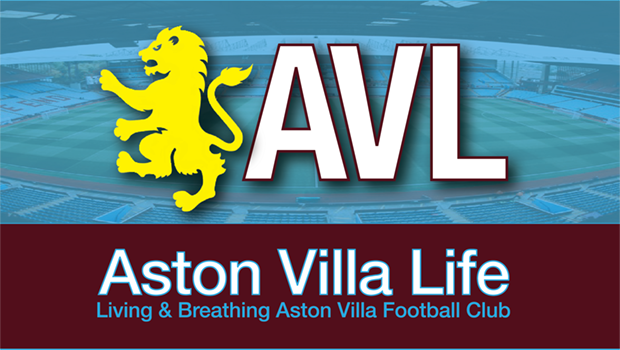 Sort of pains me to write that, but now Gerrard's in charge we'll all get behind him and hope he's successful. The club is bigger than any one man, after all. Naturally, he'll have my support, for what it's worth, but it's the support of Compass and Purslow that matters. For now, anyway.
During the last week, everyone's been off frantically getting up to speed on Gerrard, Beale, and Rangers. Largely because the SPL isn't worth paying any attention to if you don't have links to Scotland or one of the clubs, and not many really know what's been going on up there.
Doesn't mean Gerrard isn't a good manager, but we're talking apples and oranges so far. He might be a smashing success anywhere, a generational midfielder for club and country with a huge will to win and an apparent appetite for studying the game. You'd imagine players will have respect for him, initially at least, and that he knows what he's talking about when it comes to Villa's biggest weakness: midfield. And we can't forget he knows as well as anyone what's it's like to play at the level he's moving up to.
Philosophy
We've all gone out and heard about a narrow 4-3-3. Forcing attacking play wide. Wide forwards tucked in and driving the channels, a two 10s concept, fullbacks overlapping for width. Wide midfielders tasked with pressing fullbacks, and a back line that supports attacking play. A 'solid' defense.
Now, apart from the nominal distribution of players, I'm not seeing a huge difference in philosophy from the way Smith wanted Villa play. When asked what Smith's style is, I've pretty much ended up writing the previous paragraph, by and large, apart from the "two 10s" bit, though I'm not sure I haven't seen it in practice. One would imagine if there is something to be fixed it will be in awareness, cohesion and execution. When Villa did Restart, they'd focused on being more solid at the back, after all.
Perhaps, in a 4-2-3-1, it's been the fourth player (the '10') joining the front-line pressing that's caused us issues and left the two behind more exposed. Break that initial press, and there's lots of space to cover and play into. Perhaps it's simply the lack of a true defensive midfielder with size, pace, and strength. Not that a DM needs to be big. We wanted Kalvin Phillips, after all, and he's not half bad. Pace, aggression, and reading of the game often get you the same result. It's about being able to get to the ball and snuff things out.
Squad
Perhaps the biggest difference will be that Gerrard can put a rocket up them and has no loyalties. He didn't spend the money, so he won't necessarily need to justify his purchases. Though I think it's also fair to say that it seems Smith wasn't really spending the money and didn't have final say. He did, it would appear, identify players like Watkins, Konsa, and Cash. Mings and perhaps Targett. The rest, I don't know. Will Gerrard hold more sway?
Based on the initial profile we'd been given for Villa's recruitment, none of Traoré, Bailey or Sanson seem to fit the mold. But since we've barely seen Bailey and Sanson, that's a bit moot other than that's where the money's been allocated. It took Bertrand about a season to start to come to grips with his defensive responsibilities. We've seen Bailey show a bit more understanding, but both are fairly lightweight. The upside is that they both have speed and quality on the ball. Sanson looked aggressive enough to give us a bit more bite.
So, perhaps we see Ollie out wide, which Smith said he didn't want to do. I'm largely reading that as "I didn't ask for another central striker that 'has' to played. Ollie's faster, covers more ground, can run all day, and gave a good account of himself in his first season. He does more for my system." Would he and Ings have rotated once the wide men were fit?
This is why in all the transfer speculation, I'd said that all the 'links' to players like Abraham made no sense. What we needed was the Archer profile: Small, fast, an eye for goal, and no immediate expectations to be in the starting XI. I'd have thought someone would've noticed him before we did.
None of that says Ings isn't a lethal scorer comparable to Kane in output. And he's worked very hard. He makes different runs than Ollie, the sort Buendia was picking out with Pukki to devastating success.
And of course, many are hoping that McGinn and/or Luiz are tasked with a more forward role. Some like the pivoting 6s, some don't. Neither McGinn or Luiz has the pace to be further up and then run people down. But we see what McGinn does for Scotland. And we've seen flashes of Luiz higher up, and he might well flourish there as well. Sanson really could be a missing key to it all clicking. No idea what any of this means for Ramsey or Chukwuemeka
Instant Change?
We'll see how Gerrard tinkers. And, if all we've read and heard is true, Gerrard's secret sauce is Michael Beale. They'll be packing, find somewhere to live, watching tape, evaluating, and figuring out what to do between now and January. And what to do about Brighton and Palace. Despite what we think about Smith's departure, an international break is a good time to appoint a replacement, but since so many of our players are away, it's kind of difficult to run the rule over them.
A plus for Gerrard & Co is that they'll be able to choose from basically a fully fit squad. Updates on Traoré seem nonexistent, but if Buendia is played in his more familiar wide right role, it won't necessarily matter in the short term. Another plus is that Gerrard and Beale have a lot of first-hand knowledge of Klopp's ideas. One assumes from Rangers' resurgence that they're capable of getting those across to the players.
If that all sounds a bit tepid, it seems to reflect the consensus I've found here and elsewhere. Fans warming to the appointment, a degree of skepticism or wariness remaining that would surround most anyone besides a Conte. Me, I'm in the same place. Gerrard didn't excite me to begin with, but I'm looking for the upsides and certainly hope they're there.
Which means I'll make the brilliant pronouncement that we just have to wait and see. If nothing else, I'm hoping there's the bounce that sees us get a couple of results. Get away from the relegation talk and it should ease the nerves and help the players embrace changes with confidence. The nerves, and I've seen a couple talking about this, may be more pronounced with crowds back. I know we'd wondered whether the absence of crowds helped the Villa.
Anyway, once again, welcome Steven Gerrard. Even if we're only a stepping stone, you'll need to prove yourself at Villa to get that Liverpool job when it opens. Do that, and it's a win-win. We'll be behind you.
Over to you.