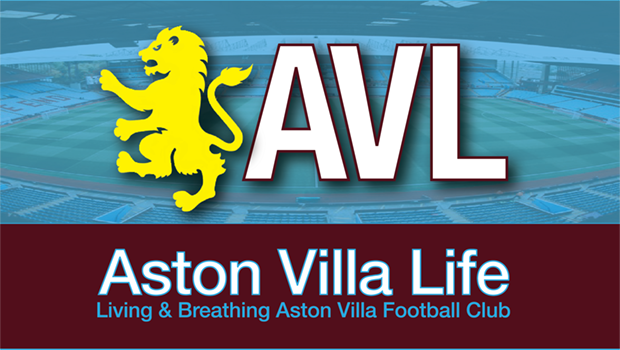 While some think it was time and some don't, there's been a near unanimous outpouring of affection, respect, admiration, and gratitude for Dean Smith in the wake of his sudden departure from the club he loved. Not a common thing. It's right and good to see.
Yes, he's one of our own, and yes, that's a big part of what made the last three years special. But he's also a genuinely decent and kind man who restored a lot of what had been missing from Villa for years: A sense of optimism and honesty. Of players being developed, a culture being created and nurtured where there'd been none—just a succession of panicked, financially based decisions leading to a merry-go-round of managerial personalities, styles, methods, and players.
Culture Going Forward
When it comes to the lack of "playing identity," I think culture is different than identity, or philosophy. Maybe it's just semantics, but when it comes to a manager's philosophy, that's about how you think the game should be played. Culture contains that, but it's broader.
How are players treated, what does it feels like to go to work at Bodymoor? Are the players and staff proud? Do they feel like they're being prepared well and given a chance to succeed? Is there a climate of trust or one of fear? Are character and effort sought and rewarded? Are appraisals and evaluations based on objective criteria versus whims? Is competition healthy or toxic? Is the expectation of winning ingrained? Who's in charge? Are managers able to make the necessary decisions?
Short version: What does Aston Villa actually stand for? That's more than "counterattacking" or "possession-based" football. And any manager that comes in has to fit or complement that preexisting culture. That's what gives a club its true identity: a sense of continuity and values beyond any one manager.
When we consider the five-year plan, we think about two things: Europe at the end and youth development. Youth development is certainly part of a club's culture. Expectations? Yeah, they're a part of culture, too. As is how you go about meeting them. It's necessary to set goals, necessary to aspire, to "show ambition." It's also good to understand that going from an "embarrassment," as John Gregory put it, to a model of achievement, progress, and sound, sustainable stewardship is not something that happens overnight. Villa have come a long way.
So when you decide to replace Dean Smith, it's not just one man. There's his staff. The relationship to the academy set-up and the young players looking to break through. The feeling inside the club, whether there's a pathway. And without a firmly established culture, any managerial change threatens to undo what had been established.
For me, Dean Smith was doing all the right things as far as culture. I hope that bit sticks.
The New Gaffer
I've gone on at length about how Villa have gotten to the point and squad they have. All the various caveats I've pointed out when assessing Smith's tenure. And going forward, no one will be able to say whether Smith would've turned it round or whether he'd hit his ceiling. A new manager succeeding won't prove that Dean wouldn't have, though some will take it that way.
Regardless, despite the affection for Smith, I don't think there'll be many who root for the new man to fail to prove a point about Dean. I'm guessing there were probably more looking for Smith to fail to prove their own points. But, water under the bridge. And to be fair, I did see at least one supporter saying he could never support Gerrard.
Me, I certainly hope we can make the change and get to where Smith thought he'd get the squad himself: top half. Whoever comes in should finally have virtually the entire squad to choose from and enough time to work.
As I've mentioned, the concern I have is the same as everyone's…Will we get it right? As far as playing staff go, I'd like to think anyone reasonably experienced and intelligent will get a tune from them sooner or later. There's enough talent to be at least mid-table, and maybe Villa are one January addition away from beefing up the midfield and taking another step.
Off the pitch, my hope is that Villa remains a good place to be, a model club. That the sense we got our club back doesn't diminish, and that we don't get an unhappy dressing room or unnecessary summer exodus. Of Dean's players, one might figure Konsa and Mings shouldn't be too concerned, but McGinn might be, Ollie and some others. Bailey, Buendia, and Ings might not be fussed. All depends on who comes in and how they handle things. How much Smith figured into any of the new players' decisions is unknown. Naturally, everyone looks to a new-manager bounce, but it's always how things play out down the line.
Decisions and Trust
A big call was made, and the case for it is there to be made. However, I remember Lerner's anointed representatives letting him down (and he certainly let Villa down on his own, as well), and hope that if Purslow is driving the bus more than perhaps we'd imagined, that he's getting this right. There's every reason to believe Compass are worlds more savvy, but I'm not sure Liverpool fans would agree with them relying on Purslow.
And indeed, while Dean Smith's parting statement was dignified and classy, it was also sprinkled with certain nuggets hinting at frustration. Some of that's understandable, of course. He'd have backed himself. But it also hints at possible behind-the-scenes scenarios that might be concerning.
But even if they are true, and it results in success, then fair enough. Success builds its own kind of goodwill. The downside is obviously that a blunder here will undo a lot of the goodwill and good feelings that have returned and Villa could in many ways be back to square one. And success at any cost can also feel a bit empty. Like the Etihad.
No one wants that, and certainly not Edens and Sawiris, though they may well feel that getting Villa into Europe will assuage any heartburn about how we get there. It was easy to trust with Dean and Jack leading the club and money being spent. As Villa enter a new era with both gone, fans will extend that trust. But trust is easy to lose. So here's hoping they've placed their bets wisely.
Last but Certainly Not Least
Thank you, Dean Smith. We're grateful for all you've done and sad to see you go. No Villan wishes you anything but the best.
Over to you.