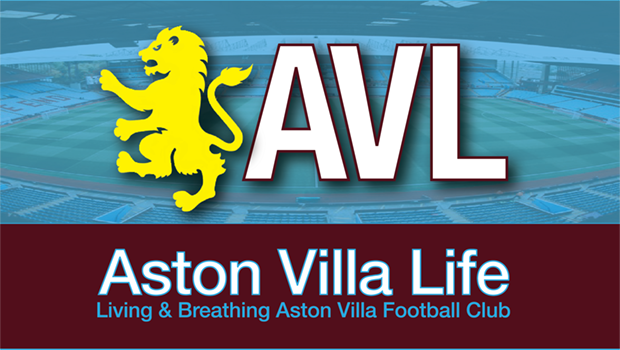 My realist side likes to expect the worst, sometimes. But a makeshift Villa surprised in ways I didn't expect.
Seeing Dean Smith's team sheet, and knowing what he had to choose from, I thought this was a game where Villa could find themselves down early, heads hanging, and Chelsea going on to score for fun. It obviously turned out much differently.
Yes, Chelsea were often slick and well-drilled, bossing possession. But it was a lot of meaningless possession, with most of the early forays culminating in long balls to Werner. My concern at that point was Villa tiring and not having much experience to turn to.
But Villa instead ended up creating the best of the first-half chances and didn't tire. There was smart and good pressure, decent interplay, and the quick moves that are the trademark of Smith's Villa when on song. This was different than my expectation that Villa would mainly be backs to the wall hoping for a smash and grab.
As the game wore on, apart from a few dodgy moments, Villa were fairly comfortable. They looked a bit asleep to start the second 45, and I didn't think Chelsea really deserved to be ahead on balance when Werner scored on 54 minutes. But it said a lot that Villa withstood the resulting barrage, however narrowly, and showed the character to equalize just 10 minutes later.
Takeaways
An excellent performance and Villa were perhaps unlucky not to win in regular time. For all the changes, absences, and youth, the team seemed to know what they were doing, and the mentality was really good.
Thing is, I expected more timidity and hesitation. It wasn't there, or if it was, not for long. You could see several instances of players being on different wavelengths, but only natural. When Buendia was remonstrating after a seemingly aimless free kick, I think it had more to do with him and the others being on a different page for the set-piece routine. He may have been off the pace a bit and loose with the ball in places, but his heart was fully in it, and we did see flashes of his quality.
Bottom line, if this is Villa's 'second string,' it's not at all bad. And the encouraging part is that the young players included in the first-team set-up really do seem like they deserve to be there and getting important minutes. Cameron Archer, Carney Chukwuemeka, and Jaden Philogene-Bidace all acquitted themselves well, with Archer deservedly stealing the spotlight with a fantastic finish.
Deano may have seemed to throw them all to the wolves without more veteran backups on the bench. But in putting the weight firmly on this group's shoulders, he removed the excuses that might've dwelt in some minds had there been saviors on the bench. Besides, Ollie just became a dad, Ings is no kid, and Luiz played a lot this summer. McGinn was never going to play. Young Jacob could've been included, but Chuk has to play important minutes to keep developing and staying interested. Jaden, too. Buendia needed a full game. Traoré's a starter needing fitness. Sanson got a chance, showed a lot, but probably overdid it. Young's a veteran some were calling for to supplant Targett. Marvelous is no stranger, and many have thought he should be starting over Luiz. El Ghazi has been a starter.
Don't know that anyone expected it to be that close, in the end. Maybe Smith is wishing he'd played it differently after the fact, but there wasn't a whole lot to change, really.
And it's not like Mount and Lukaku turned the tide for Chelsea. They only really did their damage in the shoot-out.
On the penos, maybe Archer should've taken one instead of Nakamba. You'd have bet on Ash to convert. You'd have preferred Martinez between the sticks. But however the shooters were chosen, my take is that Smith didn't want to pull a Southgate. Archer was already getting slated during the first 45. It was huge for him to stay confident and score.
That Villa faced just about everyone besides Havertz and Thiago and went the distance bodes well. It was more than a moral victory. They were obviously not overawed by what they saw 10 days ago, have been brought along well, and faith was kept in the entire squad.
Over to you.