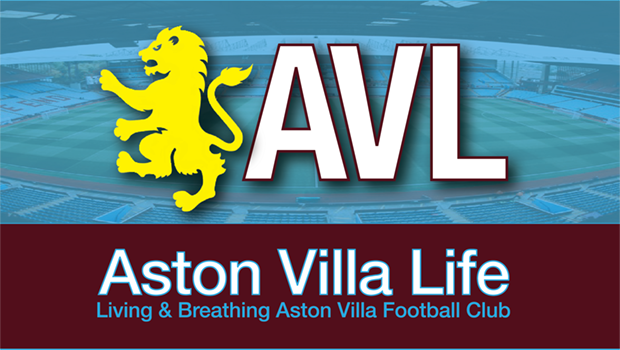 In December of 2009, just shy of 12 years ago, Villa beat United 1-0 at Old Trafford. Since then, they've managed just four draws. In the previous decade? Three draws. One win in the last 45. Not a lot to hang your hat on.
Probabilistically, that's a reason for optimism, though: Villa have to win sooner or later. Sooner would be preferable, because it's like some kind of curse and it's really getting old. But that doesn't mean the stars will line up tomorrow at Old Trafford. There's Mike Dean for one, never mind Ronaldo, Sancho, Fernandes, Pogba, and blah blah blah.
But history is only history. And the psychology of a club is mutable. Villa haven't been this resilient in ages.
They've have clawed their way back into relevance, however tenuously at times. And the mindset behind that is one of ambition, expectation, and confidence. Last season, Villa finally landed some blows. Just not on United or City. The time will come. Two solid outings against the European Champions tell them they can make a fist of it.
Which is what they've got to do. Fight. Break the barrier. Stay smart.
Down to details, United have basically played 4-2-3-1 this season, a formation Dean Smith knows well. He's got the knowledge and would have the personnel to match it, ideally. But he won't have the players Saturday, meaning he'll probably continue with 3-5-2 to start.
Let's go out on a limb and expect Ronaldo up top. The bank of three? Let's say Sancho, Fernandes, and Greenwood.
Sancho and Greenwood will be looking to exploit the space behind Matty Cash and Matt Targett. Cash and Targett will be looking to return the favor. Douglas Luiz has a big job, as he'll nominally be trying to disrupt the link between Fernandes and Ronaldo. The two wide CBs have to be very switched on, and Luiz will need help. The coordination between Cash, John McGinn, Jacob Ramsey, and Targett will be everything, especially when it comes to cutbacks and overloads.
Obviously I expect McGinn and Ramsey to start. They'll have to clog the middle and channels, because Villa will want to force the action wide, even though United will often hold the numerical advantage there. Villa would rather face crosses than get sliced apart in the middle. Konsa and Mings will find themselves on islands while Hause and Luiz hold the middle waiting for reinforcements in the channels. They've all got to be keenly aware of Pogba's range. I'd rather see Mings or Konsa being more responsible for Ronaldo, but I'm guessing that if it is three at the back, Konsa and Mings will be tasked with holding the edges. Given Ronaldo's tendencies, Konsa will probably be helping Hause with him more than Tyrone.
All to say it's discipline and picking your moments. Villa won't mind having space wide to play into, but if there are two forwards, they don't want to get stretched too much. McGinn and Ramsey have to be smart about contesting, pressing, and joining the attack. You don't want both of them caught upfield anymore than you can help it.
I think Villa have the legs and industry. There's just not a lot of room for error. I wouldn't mind going 4-2-3-1 if Bailey and Traoré/Buendia were available just to simplify things and make the matchups one on one. But they're not. I should say, Traoré at least probably won't be there be to start, nor Buendia, and Ghazi just played a very forgettable game. Which means Smith leaves Ings out, starts 4-2-3-1, then switches to 3-5-2 when Bertrand/Buendia and Ghazi tire.
Anyway, a fascinating match-up. I'll look for Villa to try the quick, longer balls into space early to spring Watkins and/or Ings. Could be a feature throughout, but Dean likes that to start, anyway. United haven't exactly been fast starters.
As always, fight will have more than a lot to do with it: winning challenges and second balls, creating turnovers, disrupting rhythm. All the standard stuff. You want to see Ronaldo isolated and pouting. Which reminds me: No cheap free kicks closer than 25 yards, please.
A guy's gotta dream.
Over to you.