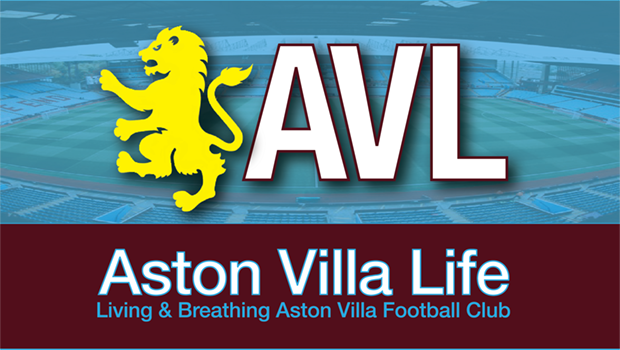 Back from a few days away, and have only just watched a replay. First off, 3-0 was unfair. Second, I actually liked what I saw. Apart from the things none of us liked seeing.
I'm gonna Good, Bad and Ugly this.
The Good
You know, most of it, actually. Villa pressed. Won the ball. Were combative and weren't intimated. Had more shots on and off target in the first half. Went 5-3-2 for the first time in a very long time, matched up Chelsea man-to-man, and gave a good account. Made Tuchel replace Saul, who should've ended up being the fall guy. Ramsey looked very good. Luiz, getting back to his best. Lukaku silent apart from…well, two goals. McGinn, feisty as hell and looking much fitter. Some really good looks on goal against a very stout defense. Bailey looks a scrapper, never mind being lightning quick and real quality on the ball. Traoré looks reenergized, as well. Decent cameo from Marvelous.
The Bad
The fact it turned on so few decisive moments that almost came out of nowhere. Not how you expect to lose to the European Champions.
The Ugly
You have to say Mings' poor touch and subsequently hurried, and under-hit back-pass. It was a real shame, as Villa were still very much in the game.
Discussion Points
As you've guessed, I thought there was a lot to like about this performance. Despite the scoreline, Villa caused more problems and gave Chelsea more of a game than Liverpool. Hard challenges, good fitness levels. Hunger and attitude. Villa pretty much gave Chelsea all they wanted.
While the scoreline doesn't reflect that, I didn't see Chelsea dominating possession or creating chance after chance. Their only real joy came from longer balls. They didn't carve Villa apart.
While almost all the talk has been about Mings and the second, I though Tuanzebe had a part to play in goals one and three. On the first, he hesitates and fails to really close down while chasing Lukaku and the long (excellent) pass. That got him behind the play, and he then over-committed instead of keeping his feet. If he'd just kept running full pace, Lukaku might not have had the chance to cut back, and, if nothing else, he could've brought him down outside the box.
On the third, which obviously didn't matter, he could and should've closed down quicker. Again, just a bit of hesitation. And probably entirely to be expected of a player who hasn't played that much and finds himself trying to shut down Lukaku. Further, Axel certainly has not spent much time in a back three with Mings and Konsa.
So, not a criticism, just an observation. Otherwise, he looked fine. Kid's a unit. And Azpilicueta did a nice job getting round Mings in space on the third. A quality, veteran international doing what he's done at the highest levels for years. That's why Mings isn't a fullback.
On the critical second goal, I am going to lay that on Tyrone, however. The poor first touch got him behind in his thinking, which is why he chopped and scuffed the back-pass. Was that Tuanzebe's fault? I don't really think so. Just a poor take take from Mings. Maybe he was a touch surprised. Dunno. But Villa had forced more of those situations up to that point.
I'm also not convinced that things would've gone quite the same with Martinez in. He's very quick to come for the ball, and might've read the danger on the second goal a split-second sooner. He might even, just because of his size, have denied Lukaku the opener. We've seen a few of those, after all.
No blame on Jed Steer, he was barely tested, and did come claim everything except the corner that almost slipped past everyone and into the net. Mendy had a lot more to do, which tells you something.
Ollie showed just a touch of rust, but it was telling that in this formation he basically had all the good chances. And after Danny Ings came off, Ollie was still sprinting back to cover. He also was showing a bit more aggression and strength to hold, turn, and drive. He's a bit of a freak, and I'm guessing Ings' arrival has put more fire in him. And he was never lacking that.
The Takeaway
I think this can be a tidy side. There was slick passing and interplay. Villa weren't slow on the ball. Good positional reading, combativeness, and energy. I was really impressed with Ramsey, how much more confident and assertive he looked. Obviously he's been showing this in training, and now it's coming out on match days. Villa looked weaker in the middle when he came off, but it was a necessary roll of the dice, and Bailey and Traoré needed the minutes.
Bottom line, I'm anxious to see Villa play their first-choice starting XI, although I can't yet tell you who it will be. With Bailey and Traoré playing bit parts from a deep hole against a title contender, it'll be very interesting to see what happens if and when both start. Which of course leads us to formations, and it's anyone's guess if Deano was just matching Chelsea on the day, or plans to make more regular use of 3-5-2. Hard to imagine Tuanzebe was brought in just for backup.
Dean also showed courage employing a new formation away to the Champions League winners, and brought on his subs earlier (though he didn't have much choice). They didn't claw Villa back on the night, but we won't be seeing Bailey coming off the bench for much longer. And not seeing Ashley Young also showed Smith's aggressive mindset. He didn't play anything safe.
I'd agreed beforehand that a 0-0 or 1-1 could've been on the cards, and I don't think that was far off on the balance of play.
I'm looking forward to Everton and the rest of the season, in other words. And I'm not at all unhappy with what I saw at Stamford Bridge. This side has promise.
Over to you.