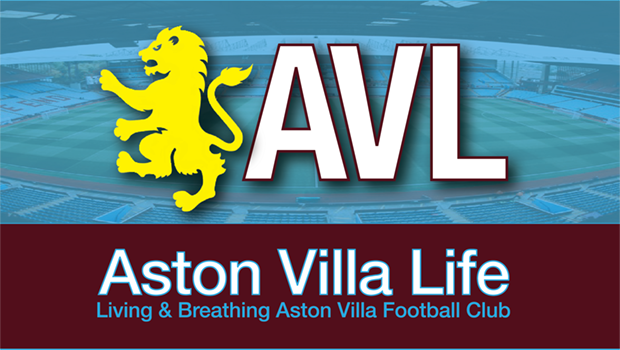 Back to league action and it's Chelsea up without our Emis. But Villa already knew that, and with a small glut of attacking players for once, Smith has options. Chelsea have their own issues, but a far deeper bench.
So, let's do Villa first.
Obviously, we'll be seeing Jed Steer in between the sticks. I like Jed, he's a nice guy, and author of some memorable Villa heroics I got to thank him for once. He'll have been preparing. Whether this helps or hurts, I don't know.
He's not as commanding as Martinez, which is the main concern for me, along with a bit of rust. Villa would surely like to limit the number of corners and crosses, but that's easier said than done.
Emi Buendia, well, it's a shame he's out after opening his account against Brentford. That said, he hasn't been integral so far, meaning the dependence on him isn't very big at this stage.
Villa's two youngsters, Jaden Philogene-Bidace and Carney Chukwuemeka, will also miss out. Morgan Sanson won't be match fit, but he'll be available along with Ollie Watkins, Leon Bailey, Bertrand Traoré, John McGinn and Jacob Ramsey.
Chelsea, well, a bit of a waiting game. Romelu Lukaku and N'Golo Kanté are question marks, as are Havertz and Pulisic. Lukaku was pictured in training, and Smith expects him to start. Reece James is suspended, and, as of now, Thiago Silva will apparently be sidelined by the five-day rule.
Where Does That Leave Us?
For Villa, any thinning of Chelsea's squad is a good thing. Given Villa's preseason and early season fitness and injury woes, a little balancing out can't hurt.
What no one knows is how Villa will approach the match. I'm assuming Tyrone Mings will be able to play. Ezri Konsa? Not seen anything to say he's out, and there've been pictures of him in training, but seeing anything to say he's in. Kortney Hause and Axel Tuanzebe will be available in any event, but you'd rather have your most experienced pairing out there.
So, let's assume an unchanged back line, or Axel paired with Mings.
Then it gets interesting. There's been a lot of talk, but no one's yet seen Dean's ideas regarding Watkins and Ings in the same starting XI. All we know is that when asked, Smith has said he doesn't plan on Ollie playing wide, but he thinks they can complement each other well.
Which has left everyone scratching their heads a bit. Does Ings drop back as more of a "10"? Will Ollie go out wide anyway since Buendia's out? What about Bailey and Traoré? I don't know how fit either of the pair actually is. I get the feeling Smith would probably rather hold them in reserve to begin with.
But, he could play Ollie up front in a 4-5-1 with Ings, Bailey, Traoré, McGinn and Luiz. Bit lightweight, and no idea about the tracking back, but there's speed and attacking quality there. Will McGinn be knackered?
He could also play a 4-3-3 with Ramsey, McGinn and Luis in the second bank, and coin flips for the front rank. This seems more likely, knowing Smith. But I honestly have no idea about the front three.
Somehow, I have a feeling Ashley Young will show up somewhere. But I'm not sure it went all that well playing him wide left, and I'm not sure I want to see Matt Targett lose his place again unless he's really not yet up to it. However, Young's experience might be preferred over El Ghazi, for example, making way for Bailey. Or we could see Young left and Ghazi wide right, the latter making way for Traoré at some point.
It could only be more complicated if Buendia were available.
All I know is this is the most anticipation I've had for a starting XI in a long time. Although we may well set up more defensively for this one, we'll at least have some insight as to what things look like going forward. Like I say, though, having players available doesn't mean they'll start. Dean doesn't rush players back, and a formidable Chelsea side
What Do I Think?
No one cares, first off. Second, I always get it wrong when I suggest Villa should go defensive. Do we try to get a lead and hold on? Do we play for a smash-and-grab at some point? They're both appealing. My mind says 4-5-1 given Chelsea have been getting off to good starts and have proven hard to break down.
I don't dislike the idea of going 4-3-3. Or some variation of a 4–2-3-1 to get Ollie and Ings on together. You know Ings can score at any time, but you also know Watkins can cover more ground and still score goals. Plus, he works a little better as a hold-up man if we want to go long a lot, particularly early. We just don't know whether Bailey or Traoré have 90 mins in them. That said, we haven't been creating a whole lot of chances.
If it were me, I'd probably lean toward playing this one in two phases, perhaps by starting 4-5-1, trying to blunt Chelsea, then look to get more attacking in the second.
But that's me. Will Deano want to go all in for grabbing the first, or keep his powder dry, go for 0-0 as long as possible, and then throw on more firepower? Not at all sure he'll want to start out with a combination that's barely played together against such a strong side, however much he might want to see them all together. That might be best left for Everton.
Anyway first time in a long time that I haven't had a really strong intuition about Smith's choices. And I'm not sure this match will tell us what Dean really thinks about playing Ollie and Ings together from the off.
Unless it does.
Over to you.