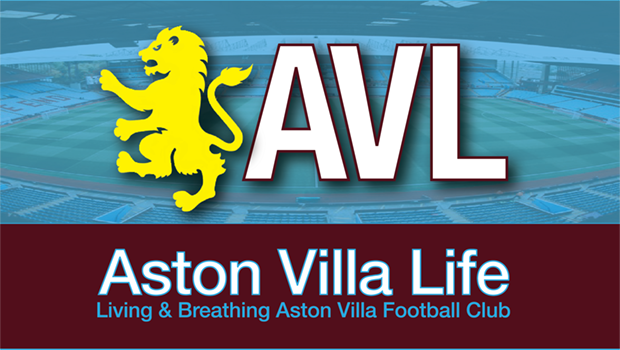 Deadline day has come and gone without further signings, leading to disbelief, despair, and criticism from some quarters. Business as usual, of course, but let's take a breath and have a think.
I thought we'd be in for one more signing, and I thought it would probably be a big, mean defensive midfielder. Clearly I was wrong. I'm also an optimist. Thought Jack would give it another year (or that Compass would refuse to sell), as well. Who knew.
I'll also confess to having no idea where FFP stands at the moment. Yes, Villa are debt-free, but the Compass have pumped in a lot of cash to make it so, and as of now, Villa still have one year of Championship turnover on their books. Guessing it's not a pressing issue with the Smith Rowe and Ward-Prowse pursuits.
We Had the Money, Didn't We?
Yes, we have plenty, and probably could've spent a lot more. Yet, depending on who's doing the math, Villa came out of the window £5m–£7m ahead, despite signing three £30m players.
That's what's freaking out a number of fans. Can't speak for everyone, but you'd be excused for thinking we'd spend the Grealish money and then go on with what we'd have spent otherwise. That's how you climb up the table, right, spending money?
Thing is, Jack leaving clearly changed the math and maybe the Europe timeline. We spent virtually all the £100m on Buendia, Bailey and Ings. Having already brought in Sanson (touted as a target for this summer who was available on the cheap last January), we also brought Ash and Axel back. Given Sanson has played fewer minutes for Villa than Danny Ings, let's call it six new signings.
So when you stop and think about it, five or six is probably enough for any window. Yes, we did let Engels, Guilbert, Hourihane, and Wesley all leave (and Davis would have, too), so you could say we were only filling holes. But each hole was filled with an upgrade. Maybe not like-for-like in Guilbert's case, but close enough.
But Villa Didn't Address All Their Needs
Going into the summer, I figured all the attention would be lavished on the attack and central midfield. Turns out, the attention was mostly on attack, which was largely a response to the Grealish hole, but we also needed these players if Grealish had stayed. I'd also said that with the number of clean sheets and decent defensive performances last season, the club were probably happy with the back four and defensive midfield.
Most will say where Villa fall short is controlling the midfield. I can't say I disagree. And after the first half at Watford, I thought we were probably crying out for an enforcer, if nothing else. Who knows, maybe Tuanzebe can do it when needed. But, no recognized enforcer, and, apart from Sanson, and Buendia in some systems, the club didn't make moves in the middle.
Madness? Maybe, but probably not.
What Are the Actual Needs?
Midfield control depends on quality and strength on the ball, the ability to win it back, energy levels, grit, and reading of the game. It also depends on how attacking moves end or stall, and what that means in a given system.
Villa don't necessarily give it away cheaply in midfield. Unless it's from not being strong enough on the ball, or the misplaced/cut-out through-ball (which happens to everyone). The thing to consider is that we often give it away cheaply in attack and we throw numbers forward. I think Buendia, Bailey and Ings will help with that. As the side gels and everyone becomes available, I'll expect Villa's attacking moves to result in more corners, goal kicks, deep throw-ins, or fouls.
In other words, I'll expect fewer moves to result in instant counters when the side is sucked up.
I also expect Luiz to keep improving, McGinn to show greater fitness and impact, and Jacob Ramsey to step forward. Sanson remains an unknown quantity. But his record says he's tenacious. Buendia is, too, and he showed it against Brentford. So while Villa's middle may not be physically intimidating, we have battlers and I think we'll have enough quality to keep it ticking over. Physical strength is perhaps a shortcoming. But neither Kalvin Phillips nor Declan Rice are particularly intimidating in terms of size and pure physicality. Neither is Ngolo Kanté, for that matter.
Will this haunt us on set-pieces, flick-ons, and some one-on-one battles? At times, yes. But no more than last year.
The Kids, Boss, the Kids!
We've also seen what so many have been crying out for, and that's an apparent commitment to our most promising academy products. Jacob Ramsey's obviously the prime example, but Jaden Philogene-Bidace and Carney Chukwuemeka are now in the frame, and Cameron Archer suddenly has found himself in it, too. None of those three are the finished article yet, but they're already getting some minutes, which is what it takes. The rest have gone out on loan, which is what they need.
They just have to get up to speed and be brought along right.
Where Does That Leave Us?
At the back, I don't expect us to be any worse. Mings, Konsa, Hause and Tuanzebe are a very decent set of CBs. Targett had a rough half on opening day, but we know he's better than that. Cash is just fine, too.
Up front, we're definitely better. With Watkins, Ings, Bailey, Buendia and Traoré to call on, there's guile and goals. Certainly grit and graft when it comes to Watkins, Ings, and Buendia. I'm thinking we'll see better from Traoré now he's had the surgery he apparently needed.
In the middle? Well, that, to me, remains the only question. But with listed midfielders, we have Buendia, Ramsey, McGinn, Luiz, Sanson, Nakamba, and Chukwuemeka all fighting for two or three spots, depending on formation. Of those, only Buendia and Sanson are labeled attacking midfielders by the club.
Speaking of Formations
This is the big question, and we still have no idea what Smith has in mind in terms of accommodating Watkins and Ings. All the dominoes fall from there.
Missing a number of players against Brentford, Smith opted for a 4-5-1. Apart from one breakdown, it worked pretty well, then we saw subs and a 4-3-3 that shored up the defense and added a striker. Most seem to think 4-3-3 will be our best look, rather than Smith's tendency toward 4-2-3-1. For me, the enforcer seemed necessary if we look to play 4-4-2 regularly. But I was also already thinking that because of Ings, then reacting to a bad half in the first game.
What I think will happen is that Villans will finally see horses for courses. Smith now has enough talent to change things round. Ghazi and Trez will almost certainly be 2nd and 3rd choice, respectively, for example. Unless we hit a winning streak, I don't think we'll know what a healthy starting XI looks like in any given match.
Final Thought(s)
It was a rough summer with all the interruptions, and it came after a rough, interrupted season. Grealish's situation wasn't resolved until after the Euros. The other signings and arrival dates (Plan B), injuries, and covid have delayed Smith having a full squad to train with, let alone choose from. Managers will always come under criticism, but fans need to calm down about Smith. Do we really think Moyes is that much smarter? Arteta? Rodgers? I don't.
Patience, in other words. Meltdowns over four points from the opening three, well…It's going to happen, but me, I don't think it's warranted. The upcoming fixtures aren't kind, and I suspect Villa may have to set up cautiously looking to simply tread water against Chelsea and United given the timing. Spurs, Wolves, Arsenal, and West Ham? Nothing easy there, but I think based on last season, Villa will play to win.
When you look at the league overall, though, there are no 'easy' matches. The league keeps getting harder and harder top to bottom. Money will do that.
The main thing is that Villa are improved. There's more balance, and if we don't have a world-beater to run everything through, we do have a deeper squad with more danger men. Might take a bit to see it come together.
But in the end, what I've seen so far is about what I expected. Maybe we look for no more than staying steady, or climbing to 7th or 8th. Regardless, if Compass are okay, I'm okay. We'll see changes if they're not happy, and they won't be shortsighted or knee-jerk.
Bottom line, I trust NSWE and Smith. If the five-year plan was premised on Grealish, well, yeah, things have changed. And it's okay to work on building and integrating a new squad—we've been forced to.
The points haul might not be great in the coming weeks. It may look like we're regressing and will be drawn into a relegation battle. It may seem to some that Smith is incompetent.
But we aren't, we won't, and he isn't. It looks to have been a good window to me, cagey yet assertive. Let's just give everyone a little time. I think they've more than earned it.
Over to you.