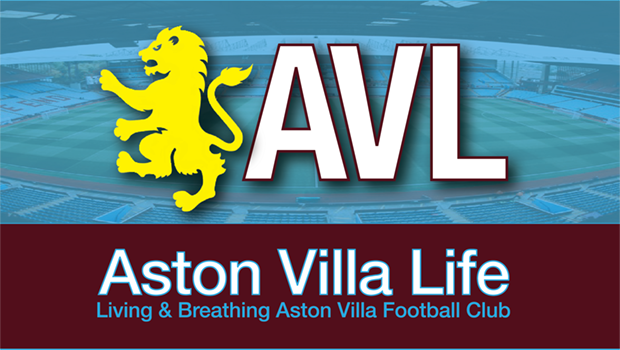 The annual cup runs begin this evening with Villa traveling to Barrow for a second-round Carabao Cup tie. With a number of niggling injuries, players to bed in, and youngsters knocking on the door, it'll be an interesting selection from Smith, and worth watching. Don't know that we'll learn a lot from the match itself, given the mismatch and our likely makeshift side, but everyone will obviously be looking for a drawer-full of positives.
I didn't do a Good, Bad & Ugly for Newcastle, though I'd meant to. We had a couple first-hand accounts, which are lovely to see for a variety of reasons, and the weekend got away from me.
On the plus side, a win is always good. And notching that first victory of a season is something best done early on. The last thing anyone wants is a weight gathering over the club's collective head.
So, with the first three points on the board, Villa will once again take on a lesser-known quantity at the weekend with Brentford. You almost feel sort of bad for Newcastle and Steve Bruce, because, being known quantities, the general consensus has been they'll contrive to find a way to underachieve. And, of course, they did.
Brucey naturally had lots of complaints and injustices to whinge about in his post-match comments. Anyone watching with the advantage of replays and a better view of the pitch couldn't necessarily agree with him.
There were two obvious moments for the Toon that could've changed the game. Well, three, I suppose:
1. Callum Wilson's egregious early miss
2. Villa's penalty
3. Newcastle's rather comical non-penalty penalty
Taking Them in Order
1. When it comes to Wilson's miss, I'm guessing he was probably as surprised as anyone else to find himself with the goal at his mercy. Just as we saw for Watford's third, Villa were caught napping by a couple of incidents they expected to be whistled. As we've seen across the league, the instruction to call fewer 'soft' fouls has left some fuming or befuddled, and it seems that playing to the whistle has not quite sunk into Villa's heads yet.
I expect it might take a little bit just because players have become so accustomed to the modern interpretations. It's natural to think, "that's a foul," and if they've been given routinely in the past, there's an instinctive moment of let-down expecting play to stop. It almost caught Villa out a second time, and may have played into Wilson's head with him expecting a whistle, as well.
So when the whistle(s) didn't come, it was a let-off for Villa.
2. For Villa's penalty, it was very hard to see in real time. A lot of bodies, and no clear view without replay zooming in and slowing down. For me, the outstretched arm was a clear handball. Bruce seems to think the defender's foot was above his head, which it wasn't. Regardless, the arm was outstretched and it did prevent Mings' header from going further toward goal. You could maybe make the argument that it was too close for the defender to react. But we all know an outstretched arm like that, however natural it might seem, well, you don't want the ball hitting it in the area. That was actually, to my mind, a very good intervention by, and utilization of, VAR.
3. Later, when Emi Martinez took out Wilson rather definitively, it was about as clear a peno as they come. There seemed to be a little misjudgment between Martinez and Mings about how the ball would travel through and who should take it. In the end, a bit rash from Emi, a decent touch by Wilson to draw it, but at least Martinez really stuck the hit.
That it was overturned because Wilson was adjudged to be offside initially, well, that made me laugh. I won't say it necessarily changed the outcome, but 2-1 would've been a bit uncomfortable once Newcastle were really trying to claw their way to some points.
The Villa Part
I think most everyone felt Villa played better than in the first half against Watford. Wouldn've been rather worrying if they hadn't.
But the "famously inflexible" or "clueless" Dean Smith adjusted to a 4-3-3, perhaps because he saw how it worked better when he adjusted to it in the second half the week before. It suited the side available in both instances.
Jacob Ramsey had a very good outing in the middle, probably his best in a PL match. He looks stronger and more assured, and the stats will confirm he played well with and without the ball. With Ings not running as a lone striker, Buendia right, Ghazi left, and McGinn and Luiz once again partnering in the 6-8 "pivot," Villa looked a lot more balanced, and started to find some combinations and fluidity.
The chances created from open play were still almost non-existent, but you could see the potential. Without Watkins, Bailey or Traoré, you might expect to be a little light in the threat department. Buendia was decent if not prominent, showed his tenacity, and there'll certainly be a lot more to come from him.
Another encouraging sight was McGinn and Luiz. If our window really is closed, we saw once again that when both are fit and on their games, it's our best pairing in the system. Could we use that 'destroyer' at DM? I still think there's a spot for one, and certainly in different formations where the position is more exposed. Maybe we'll see Tuanzebe doing it if his late appearance is any indication. Ramsey was effective playing without the ball, which certainly helped everyone around him, but also good on it.
Finally, there was more grit and urgency. Taking away Wilson's glaring miss, Villa largely controlled the first half and, to my mind, deserved their halftime lead. The second goal sealed it. While the stats won't look as good as Villa retreated a bit and Newcastle threw themselves forward down 0-2, the worries we had after Watford were diminished somewhat.
Can't talk about the game without talking about Ings' fabulous strike. He's always been a real goalscorer, and in that regard, we probably got what Kane offers (and maybe 90% overall) for a fraction of the purported market value. Ghazi once again was clinical from the spot despite the ultimately ineffectual mind-games of whoever-the-keeper was. But again, he failed overall to insert himself into any conversation about a starting spot.
I'll leave off on McPhee's contribution until we see a few more dead-ball situations. I will, however, say that I was glad to see late introductions for Jaden Philogen-Bidace, Wesley, and Axel Tuanzebe. Wesley looked hungry, won some balls and flick-ons, JPB didn't seem overwhelmed, and Axel got his feet wet playing in front of Konsa and Mings. All positives.
So, there we go. Three points, a happy home crowd, and certainly a more dangerous Villa yet to emerge. Smith got the tactics right, the players did their part, and a season start that was almost always going to be choppy got the boost it needed.
Over to you.