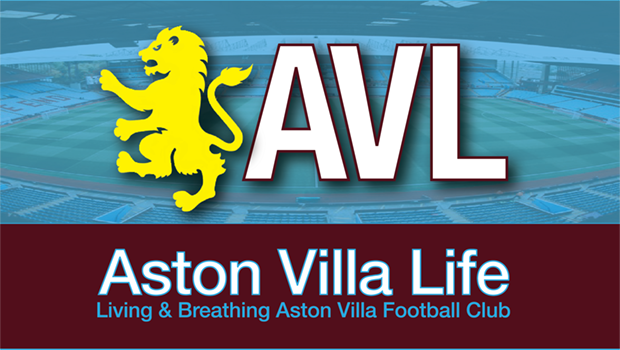 Aston Villa were away to promoted Watford on opening day, and found themselves on the wrong side of a 3-2 scoreline. It was an underwhelming start to the season that had Dean Smith fuming at halftime, and a lot of Villans shaking their heads.
As I'd guessed, Dean went with his usual 4-2-3-1, which wasn't the worst idea. The more familiarity the better for starting out after so much change and a disjointed preseason. However, the team sheet did surprise me a bit with Ashley Young on the left flank and El Ghazi wide right.
No surprise in Ings up top, or Buendia at 10. No surprises in McGinn and Nakamba behind.
So what happened?
The Good
Bailey and Traoré made an impact. Ramsey looked stronger and more assured. Villa did close out better and clawed a couple back, but Watford had a three-goal lead to lean on. Nice finish from John McGinn to help salvage a little pride. Not an easy chance, and assist number one for Leon Bailey.
The Bad
Villa lost the midfield battle pretty comprehensively. Targett and Young were not in sync keeping tabs on Sarr. Buendia was rather ineffective. The middle three were very lightweight. Ghazi was invisible. Villa played into Watford's hands.
The Ugly
Watching Matt Targett trying to keep up with Sarr, followed closely by Villa not playing to the whistle on Watford's third.
The Long Version
Watford are big, strong, and fast, a side built to defend and counter—and counter effectively. They know what they're about and were well up for it. The early goal got Watford's tails up, and then obviously Villa were chasing.
A lot of praise will deservedly fall on Ismaila Sarr, and he had quite a day. Or half, anyway. But I'd have thought Young was supposed to help Targett counter that threat, and he didn't really. Targett got the hook, Young dropped back, then generally stayed home. Not sure why Targett wasn't played that way to begin with, seemed a bit unfair to him to come off. Maybe he was carrying a strain, maybe Smith just wanted to spare his confidence.
But it wasn't all Sarr. He was as much a symptom of other failings as anything else.
To start the match, Villa were staying back and trying to get in behind a tough Hornets defense with longer balls that didn't come off. It's not a bad approach, one Dean uses frequently at the outset and often to good effect. Ings feeds off those kinds of chances in space. But it can be low percentage, and it wasn't doing much. As Villa switched and tried to move to more possession-oriented buildups and attacks, the team naturally got sucked forward, and the spaces to exploit were there when moves broke down.
Villa moved it slowly, turned it over, got beat in midfield trying to regain possession or blunt the counter: All of that essentially plays into a counter-attacking team's hands. Something we've seen before.
At the end of the day, Villa were simply outmanned in midfield. Buendia was ineffective, but didn't really see all that much of the ball. We weren't really playing through him consistently. McGinn and Nakamba did some nice things going forward, at times, but basically just weren't big enough, fast enough, or strong enough on the ball. As a midfield three, they were physically overmatched. We couldn't wrest control there, which meant the counters were on.
Smith was more than a little unhappy at the lack of grit and urgency, comparing Villa's effort to that of an international friendly. And I can't disagree as far as getting up and really pressing and fighting. But for me, Buendia, McGinn, Luiz, Sanson, Nakamba, Hourihane…Well, none of the available choices are terribly imposing.
Second half, Smith introduced Ramsey for Targett and Young dropped back. Ramsey showed a bit more strength and combativeness than Buendia. Then Bailey's and Traoré's introductions gave Villa a lot more threat. But 0-3 is a big mountain to climb.
To be fair, though, Watford did have a bit of luck. Not that they didn't deserve goals for the quality of the chances, but the rebound from Martinez's save fell kindly, Sarr's strike got a world-class deflection, and Villa didn't play to the whistle when Mike Dean played the advantage that led to Watford's third.
Other things we learned were that apart from getting overrun in midfield, Danny Ings doesn't have Ollie Watkins' pace or legs, which undermines high pressure, and he couldn't be all over the pitch the way Ollie usually is. Bailey could be the real deal. Buendia, it might take a while to settle him as Villa's 10. Maybe you can change it up with Ramsey in the middle and Buendia wide right, but I don't think that was the original idea. Then again, the original idea was to have Grealish in the side, too. Traoré had a lot of pop and verve and seemed stronger than last season. Perhaps the groin issue had something to do with him looking lightweight previously. Anyway, I think there's a way to have these players on the pitch together, but it'll take a little work.
Final Verdict
Any one match is only one match. I thought it might take a little time for things to gel. Watford are a settled and confident side who know what they're about. Villa, while not quite starting from scratch, are trying to turn into something different, and a disjointed preseason with all the changes and uncertainty can't have helped. Today's deficiencies were plain to see, but not all teams are built like Watford. Bailey will probably be starting from here on out if he's got the fitness, and El Ghazi has probably seen his last start, barring injuries.
With the window still open, I'll point back to my thoughts in the previous thread about why I would think Villa are still in for a DM like Anguissa or Doucoure. We simply need more strength, pace, and ball-winning ability in the middle. If we thought our business was done, then perhaps today changed that thinking. If we're going to be an attacking side, we need a little bit more to fall back on.
In terms of tactics, I'd have preferred Villa to stay back longer, be more patient, and not fall into a fairly obvious trap. 1-0 would've been just fine, and players like Sarr and Sema are much less dangerous when they don't have acres to run into. Villa should've invited them forward, clogged things up, and tried to exploit space themselves. Reminds me of going toe-to-toe with Leeds in the first meeting last season, and playing very differently the second.
Anyway, the team's identity has yet to emerge, and it'll be interesting to see what the reaction is to the loss. Bailey will be a big addition, we know Buendia's a quality player on the ball. Traoré looked up for it. And it turns out that Ollie actually does an awful lot besides score, doesn't he? Finding the balance with all of them and Ings may take a little bit, but there's no need to panic just yet.
Over to you.