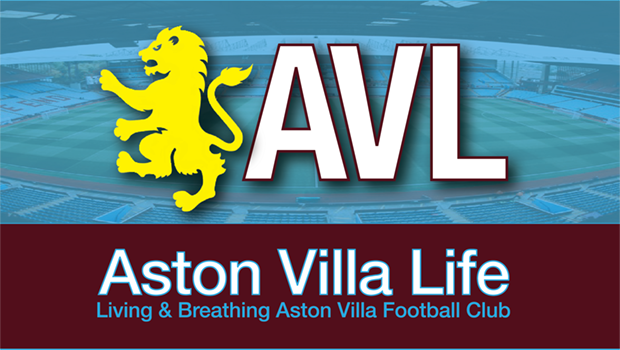 Almost seems like the season opener has sneaked up out of nowhere as Villa have worked to replace Jack Grealish and strengthen the squad overall. No small ask, but most will agree NSWE, Lange & Co. have a done a pretty fair job so far. Question is, have Villa done enough to stay on track with the vaunted five-year plan?
Short answer is "Yes, probably," but with Villa's business seemingly not done, it could easily rise to "Yes, no question." With a net profit so far on transfers, I'm having a hard time imagining that Compass aren't going to use at least some of what would have been an expected £100m+ outlay this summer. I've put this off so late for that very reason.
The other reason is that it's really hard to know what to make of Danny Ings' arrival. Proven player, absolutely. A win-now kind of transfer? Yes. But it raises the same questions that led me to dismiss links with Tammy Abraham. And those questions have a lot of implications for the season ahead.
Recapping the action so far
Villa have mainly added firepower and cover. With £100m worth of attack brought in, you'd imagine Deano will want most if not all on the pitch. The ongoing links mainly circle around a defensive midfielder, and, of course, the Ward-Prowse and Cantwell pursuits. We hear Ward-Prowse is very unlikely to come off, and I wouldn't disagree. Cantwell? That's got supporters divided, and I can see why. Young and Tuanzebe are both great bits of business. Young gives cover for Targett and wide left, while Tuanzebe will be pushing for a starting spot. But it's hard to see Mings or Konsa dislodged, making a back three more plausible than a demotion.
Ings and Young have also added some needed experience and swagger to the side. Good for the dressing room, good on the pitch, and good for the doubts that might have arisen in Villa losing the main man.
Formation options
The obvious question is what does Ings' arrival mean in terms of formation. Dean Smith has said Ollie isn't going wide. So if he and Ings are both playing, let's indulge the general assumption Ings will play deeper, as he has before, in a 4-4-2. The question here is what Ings, as the deeper of the two, will be expected to contribute as a creator and defender, what falls to Buendia, and so on.
Then we've got Bailey, Traoré, El Ghazi, and Trézéguet (at some point). Course, we haven't seen Bailey in the Premier League, and we often question Traoré's work off the ball. Ghazi's too, it has to be said. Jaden Philogene-Bidace has had a strong summer. He won't be full in the mix right away, but should get his moments.
Anyway, are we going to get Buendia as the tip of a diamond behind/off Ings, with Traoré and Bailey either side? That's five of the outfield 10. Maybe Buendia goes wide, Ings takes more of "10" role, and we end up looking more like the 4-2-3-1. Regardless, I'll expect a lot of fluidity up front.
But with a lot of CMs already on the books and an established back four, in whatever sort of 4-4-2 Villa could end up playing, we're basically looking at just one of John McGinn, Morgan Sanson, Douglas Luiz, Marvelous Nakamba, and Jacob Ramsey. And that's where a possible upgrade on Luiz and Nakamba comes in. (Naturally, I'm assuming Hourihane's off.)
Does it have to be 4-4-2?
In Smith's 4-2-3-1, we usually saw McGinn paired with either Luiz or Nakamba. The #10 spot plagued us after Ross Barkley fell apart. But that was the basic idea. We could still see a version of 4-2-3-1 depending on how Ings is played.
So what about a 4-1-4-1 or a 3-5-2? You can give yourself a headache with all the combinations. Chasing a strong DM at this point tends to imply a 4-1-4-1/4-1-3-2 with the ball is an option the club want. A dominant DM who can aggressively cover a lot of ground, tackle, intercept, and provide an outlet for playing out of the back…? That opens up a lot of dimensions. Given Villa seem to be in for that position, we have to assume Smith & Co don't necessarily think we have that player yet.
Which makes one ask if Luiz or Nakamba has a place going forward? Or even John McGinn?
Basically, we could say that SJM, Luiz, Sanson, and Ramsey are all in competition for the same spot, and we don't even know if that spot exists.
In a 3-5-2, you'll have Targett and Cash wide, and likely Mings, Konsa, and eventually Tuanzebe at the back (apologies, Kourtney Hause). One assumes Watkins and Ings up top. So the three across the "middle"…? You'll be picking from an even larger contingent for the other two with Buendia's spot a given.
Of course, we don't know how often Watkins and Ings will play together. We've all got our assumptions, and they seem pretty reasonable, but you never know. With Davis injured and Wesley looking like he'll at least be going out on loan, we'll only have two recognized senior strikers as it stands. Not overworking either Ings or Watkins could be key to a sustained campaign.
Long way of saying I've got no answers, only questions. What I can say is that it seems there'll almost inevitably be more variation in personnel and formation depending on the opponent, and the generally first-choice formation and starting XI we've gotten used to could very well be a thing of the past.
What does all that mean for the season?
For one, could be a slow start, obviously, so let's not freak out if it is. The early fixtures are relatively favorable, and it wouldn't be surprising if the season's arc is one of a new-look Villa finding their feet and best balance, improving, then gaining confidence and consistency, and kicking on at some point. It could take a little bit for this to settle, and it's been a very disjointed preseason.
On the flipside, Konsa has hit back at the "one-man-team" label, and I'm guessing that's a widely shared sentiment. They've got something to prove.
Second, Villa will end up being much better stocked, which means less impact from injury absences as well as the ability to rotate based on form and season-long energy.
Third, Villa will have more options when it comes to in-game changes.
Fourth, Villa will clearly no longer be so reliant on a single player, though Emi Buendia is going to be pivotal. We'll be less predictable to start games and harder to prepare for. Add more in-game options, and I think we're looking pretty good.
So me, I'm excited, even if I have no idea what to expect. Most have us 6-10 in their league predictions, which, given the variables and changes is fair enough. I'd like to think there's no reason we can't finished above Spurs, Arsenal, Everton, West Ham, and Leeds, but it's a long season after all, and it will depend on how quickly this comes together. If we aren't yet done with our business, it's anyone's guess how deep and good we might be. If another midfielder like Ward-Prowse or Cantwell comes in as well…Just tear all this up.
First things last
What about Saturday and Watford? Well, I'm going to buck the consensus that Ings will start from the off, and guess that Dean will stick with the familiar system to get things rolling as long as Ollie is fit. And if he isn't, same plan, but with Ings. Smith likes to introduce new players slowly, and doesn't generally sideline current players instantly. I'm thinking the starting XI will be Martinez, Cash, Konsa, Mings, Targett, Nakamba, McGinn, El Ghazi, Buendia, Traoré, and Watkins. Certainly doesn't mean that's how we'll walk off the pitch.
The fun part is that it doesn't have to be this way. Smith has some options now (more so after Bailey gets bedded in), and will end up with more depth in quality. He could just as easily come out with guns blazing. But until the DM question is sorted and Bailey is available, I'm thinking he'll rely on McGinn and Nakamba for just a little bit and let Buendia ease into things with what would otherwise be an unchanged squad. He'll soon have Luiz and Bailey available.
Final thought
Make no mistake, there's a lot of pressure on Deano this season. He's been backed, Jack has gone, and he's going to have to pull all this together and at least show Villa are knocking on Europe's door by season's end. Never mind that John Terry and now Richard O'Kelly have departed. I've no idea what was behind either of those departures, but they were familiar faces around the camp, and Craig Shakespeare's influence will clearly be even more critical.
I didn't think I'd be saying this after Jack left (and I'm just going to leave it at that), but I'm still optimistic. With Jack still here and  £100m invested, I'd probably be very optimistic of cracking the European spots. By the time the window closes, though, Villa are going to have a very solid squad, and the greater distribution of creativity and control will make for a better team. But, there is a little distance to travel between A and B, and the shorter and easier that trip, the better.
Over to you.