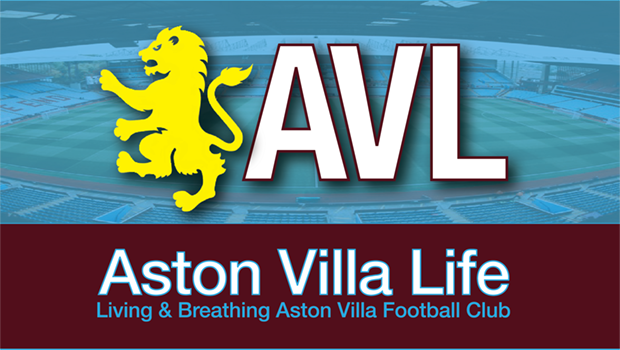 So Jack is gone from Villa Park and our hearts. However much we thought he might've been different, in the end Villans got another dose of Super League footballing reality. But that's not going to be the case much longer. Compass still have their eyes on the prize, and if it just got a little bit harder, it won't change that ambition.
Before Jack had even completed his medical, Villa pounced, signed, and announced Danny Ings. Not a bad way to reassure the support and ease the pain. The project and intent remains. The club are bigger than any player. Compass mean business. And in the end, Grealish was just another bit of unavoidable business.
Leon Bailey was also officially announced the same day. Everyone's justifiably excited about his arrival, though it will be a different league and an adjustment for him. That said, overnight Villa suddenly look pretty dangerous up front, and actually have options. Lots of talk about a more balanced side, and I can't disagree.
Perhaps the biggest question raised by Ings' arrival (besides age and injury history, though let's remember Kane is 28) is what Smith will do with Ollie. I'm pretty sure they'll have talked already. The most obvious move is to play Watkins wide left, and there's no reason that won't work. He has the speed, work-rate and tenacity to hold down the wide role, and has done it before.
Villa's front three/four are intended to be very fluid anyway. And at 29, it could well be the case that Villa intend not to overuse Ings. But you don't drop a purported £25m-£30m on a backup or super sub, and I don't think Smith intends to drop Ollie to the bench. Smith will be keenly aware of not bruising his ego, and he's only just begun. His upside is immense. Ings is a "win now" kind of acquisition, and Villa needed another striker.
While not quite like-for-like, they do both work very hard off the front. We all know how clinical Ings is, and given his conversion rate and goal return, we'll want him on the pitch a fair amount. But, again, these sorts of things will have been discussed: Ings' role and ambitions, as well as Ollie's.
Bailey, for his part, surely won't start against Watford, no idea when he'll even show up at Bodymoor, so as we've seen in the past, we can probably expect him to be eased in over the first few games with Traoré continuing to start.
Buendia? Pretty sure he'll be starting from day one. But we may still see Ollie up top with Ghazi wide left in the opener for the sake of familiarity. Ashley Young may also have a part to play out left.
Villa seem to still be in the market for at least one or two more players. Axel Tuanzebe on loan makes a lot of sense for cover and options, so I wouldn't be at all surprised for that to happen. As mentioned, Smith will now have the flexibility to use a number of different formations should he choose. A 4-4-2 with Ollie and Ings is a lot more dangerous than one with Ollie and Davis, or Ollie and Wes. A 3-5-2, could see that, as well, should circumstances warrant.
In the end, the consensus is that we're still talking about another central midfielder. We've got a lot, yes, and Buendia can hold down the CAM role. McGinn, Luiz, Nakamba, Sanson, Ramsey, Chuk waiting in the wings. That's six already for two spots, basically. We've no idea what we've got with Sanson, and Chuk clearly is unproven, but if he's brought along the right way, well…
Cantwell and JWP continue to be the popular links, and, being able to fill a number of holes already with the Grealish money, well, either of these, or someone completely off the radar, are possible. But they will cost a pretty penny. Familiar with the environment and rigors? Yes. Value for money at £30m-£50m? Questionable.
Regardless, I'd like to think that if CM/DM was identified as a position of need, Lange & Co will still be active here.
Also want to give Villa a shout-out for getting several of the youngsters out on good loans. Exactly the right time, and having them toughened up and playing league football will only do them good.
It will all take a little time to gel, and Smith will have his hands full. But, Villa have responded very well to this situation, and I'm optimistic it isn't going to set us too far back.
Over to you.