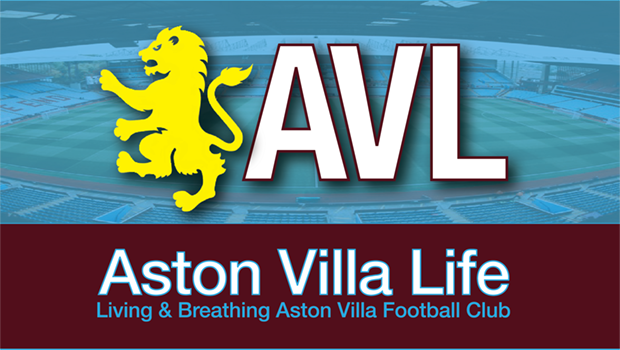 So here we are, beginning of Day Six on the will-he-or-won't-he watch. I'll admit I've spent far more time tracking this on Twitter than I should've, along with thousands of other Villans. But it's been compelling, and a refreshing break from reloading NewsNow and seeing all the truly regurgitated click-bait bollocks on there. Even if constantly refreshing Twitter and reading through comments has been rather all-consuming.
Naturally, everyone thought the crunch talks would be Monday and that we'd all wake up Tuesday knowing the result, particularly after the now-famous footage from Josh Hoare (aka A View From the Stands) had fans buoyant and hopeful because Jack was there,  training, and looked happy enough.
Turned out no announcement was on the cards, and security on Tuesday was a bit more robust, so the Grealish Show was cut a bit short, and with nothing else to fall back on, the lack of any announcements saw most everyone turning pessimistic.
It's been an interesting ride, the life of a Villan in a nutshell.
What I gathered is that Jack did look tired, if nothing else, when posing for photos, not the usual megawatt smile we're used to seeing. He took time with fans, though, and patiently endured some pleas to stay. I can also report that, unsurprisingly, a huge chunk of the support will be gutted if and when he does go.
Over the last two days of obsessive anticipation, though, I've only learned just about as much as anyone who hasn't been glued to this nonstop. Which is not much.
Very little light has been shed on why nothing's been announced by either club. There've been no real ITKs anywhere saying much of anything. Fabrizio Romano, who many have taken as a fairly reliable source, has basically said the offer is there, Jack's considering, and will sign Villa's new contract if the deal doesn't happen.
"Manchester City are still in talks with Aston Villa for Jack Grealish. Negotiations ongoing with all parties involved, not done yet. This week will be key to reach an agreement – or Jack will consider Aston Villa new contract proposal with increased salary."
He seems to be having it all ways, but if Jack has decided to say, I'd imagine there'd be an announcement and the usual photos already.
Me, I generally go with "no news is good news," but at this point, it seems as if the "good news" will be something beyond Villa's control.
Based on the extended silence, speculation has turned to whether it's a technical holdup along the lines of how the payments are structured. Me, I'd love it if Villa have said, "Medical, paperwork, and deal done with £100m transferred to our account by Friday end of business or no deal." Because as we know, City are still under investigation, and however farcical, the FFP powers-that-be aren't exactly enamored of the club's shenanigans. If there's a holdup on technicalities, this seems as likely a scenario as any. And Villa would have kept up their side of any gentleman's agreements or clauses, but also told the Super League club they're not interested in helping them finance their swoop for our top star.
There's also the Kane angle to consider. Did City ramp up the pressure to make Kane show his cards? Did Kane skipping his return to training change the game? Anyone's guess, but you have to figure they probably need him more than Jack at the moment.
It's also worth nothing that as all this has gone down so very slowly, supporters from Leeds and Everton, among others, have come to Villa's side. In the almost instant-amnesia world we live in, it's basically been forgotten how recently the Super Six have twice been ready to blow up the Premier League and whatever remains of competitiveness in football.
That won't be lost on Compass. So what I'm taking from all this is that Compass and Grealish must have the sort of gentleman's agreement Kane is claiming he had, that Jack is listening to City and Villa but waiting on City, and Compass are keeping their word.
The upside? Unlike Kane, Jack has been professional and loyal to the club. He isn't burning bridges, isn't forcing a move. Which means, unsurprisingly, that Compass are likely more honorable than Levy and Spurs.
The downside? Whether Villa lose their greatest player in at least a generation, it's hanging by a thread.
Oh, and welcome Leon Bailey. That was the strangest signing I've ever seen. We'll get to that later.
Over to you.