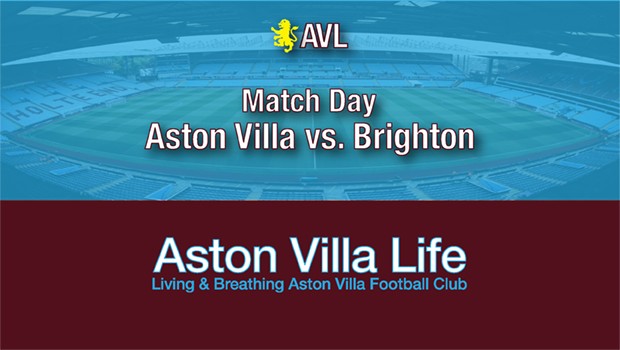 We've had Grealish shining for England, McGinn leading Scotland into the Euros, Trezeguet, Luiz, Hourihane, Mings, and Traoré all playing their parts far and wide, and just about two weeks to savor an Arsenal thrashing. Now it's time to come back down to earth and Blighty to start a run of seven matches that give Villa a chance to really make a case for themselves. It all kicks off with Brighton.
Coming in, you'd have to favor Villa. But that's exactly the sticking point. There are no easy games in the PL, apart from Liverpool and Arsenal, and after the international travel and exertions, the players have to hit the ground running against a side it might be tempting to overlook.
Now, we know Dean's take will be different than Bruce's 'tired and jaded.' He'll say they've had extra minutes of running under their belts. Which is true. Quite a bit, actually. But even though everyone seems to have come through unscathed, it's still extra minutes in the legs. On the other hand, strong performances on the international stage can buoy players' confidence. And more than one of Villa's internationals should be feeling pretty good about themselves.
So, I'm expecting no changes, except for perhaps tactical tweaks on the 4-2-3-1 that seems to be working well. And that basically means does Ross Barkley play more advanced or tuck in a bit. Might also mean that to conserve energy, Dean opts not to press high and hard. Which means we'll press high and hard to start, just to see if we can get the upper hand early.
While no one will blame us if we end up being a bit tired and jaded, consider this: Brighton, West Ham, Newcastle, Wolves, Burnley, West Brom, and Palace. Which, we know there are some tough games in there. But after, it's Chelsea, United, Spurs, and Everton. In other words, make hay.
And naturally, expectations seem to have  gone out the window this season. We could end up losing to the Hammers, Wolves and Palace, then go embarrass Chelsea, Spurs and United.
But, you know what I mean. Villa are flying high, and you don't get a stretch of winnable games like that very often in the PL. Dean & Co. will be looking at this run and thinking there's no reason they can't add 21 points to the season's tally and make a serious bid of finishing top half. We know that's not how it usually works.
Anyway. It's Brighton at home, for what that's worth anymore, and continuing winning ways, well…There's no downside to that. The Seagulls are coming in at 0-3-2 and have six points on the board at 16th. They'll desperately be wanting a result. Regardless, if you're going to do the business, this is the kind of match you'll be aiming to win.
Here's to hoping we've got something in the tank.
Over to you.