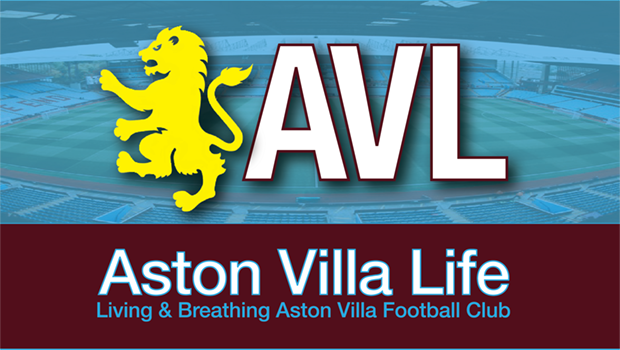 How strong is the resolve of Wes Eden and Nassef Sawiris? How deep is the loyalty of the top Aston Villa players? The are two questions that have crept into my mind the last few weeks.
As much as I take football news from England with a grain of salt, and a wonderment at the amount of non-news they can turn into a column, concern has crept into my thinking. It all started with a few comments on Douglas Luiz and Manchester City's possible buy back. Then possibly John Terry moving on. A bit of dampness appeared on my brow only to grow into a definite worry when I read about City's desire to acquire Grealish. Coupled with the fact that Ross Barkley is on loan I've become quite fidgety. No doubt Mings, McGinn, and Targett, et al, are on someone's radar now and it's only a matter of time before the Birmingham Mail spins it into a full-blown meltdown for Villa fans to fret over.
And just to add to the stew pot, Dean Smith is making a name for himself too. To be sure he will be offered a substantial contract to run a team in London.
How would you deal with this potential problem? There are ways, but none without some level of concern. Giving a player a long-term contract is nice for the player but it doesn't stop any other team from making that offer that is too good to be true—both to the team and to the player. And honestly, Aston Villa play that game as well. That long-term contract could also come back and bite the owners. Paul Pogba comes to mind. Mesut Ozil, too. (There is another story there.) How many players have gone on to bigger pay cheques and be total flops? Charles N'Zogbia, for example. It's quite a minefield.
Obviously unlimited funds helps: Chelsea, for example. A good eye for talent at a reasonable cost. Brentford—which has enhanced Villa. Villa, for me, are on the right track with player development within an enhanced training program. Plenty of home grown sprinkled with youth from around the continent.
Regardless, one has to prepare for the possibility of losing players. There is one way, I think, to keep them, is to be in the top six. Anything less and you run the risk of losing players except of course Manchester United who have over compensated players to the point where no one wants them at that evaluation. Another is to have a top managerial staff with top assistants, medical, and training facilities. This is the path Villa is taking.
With talk of Villa being the surprise package this year, could be the one that returns the team to its rightful place. But there are plenty of pitfalls along the way this season. Keeping the players healthy, keeping their heads on straight, and keeping the faith. Will they be able to keep the players vested if they don't achieve what's predicted?
I hope so.
Losing players is an inevitability. The job Wes and Nassef have is not to lose them all at once. There is another cloud on the horizon and it doesn't involve Aston Villa. But it does in a roundabout way, and brings a little déjà vu for those who remember Dr. Tony. The owners of West Brom have decided to pull up sticks and not invest in the club anymore. A poor start didn't help. Loaning out Ahmed Hegazi showed the league they've given up. West Brom, Wolves, Birmingham, and Villa all represent Midlands football and its attractiveness. Losing a team affects all of them, not just the one that's struggling at the moment. The league needs to vet prospective owners with more vigor.
Finally, will covid end up pulling the rug out on the season?