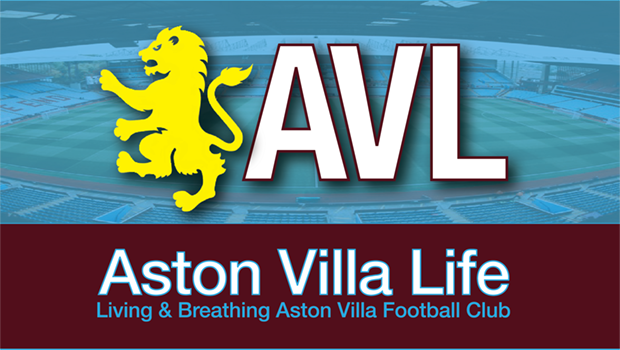 Villa managed to record a vital, but costly, away win at Turf Moor on New Year's Day, outlasting Burnley 1-2. The match was notable not only for getting us back out of the drop zone and seeing a new formation from Dean Smith, but also sadly for season-ending injuries to Wesley and Tom Heaton. What already looked to be an extremely important window suddenly became even more so. The links are flying fast and furious. And as Dean says to the journos, you won't know who we're really after.
So there's that. And rather than the usual GB&U, I thought I'd just come at this from various talking points regarding formation, tactics and players.
Adios, 4-3-3?
Injuries aside, Smith finally implemented changes by playing three at the back. Why? Dunno. I doubt he's the sort to be swayed by the supporters, but obviously the calls have been loud and clear and hard to ignore. We've heard about getting more energy in midfield, more height, and it makes sense. We've needed it.
Whatever the reason, he did have a rethink, and given Mings' availability, Wednesday seemed to be the day—and perhaps the right opponent—for giving it a try. Maybe they'd been working on it in training for a while. It can't have hurt that Konsa and Hause have gotten playing time under their belts in the meantime. And the result was encouraging if not perfect.
My thinking has been that given the types/distribution of players bought and the unfamiliarity of many with each other or the Premier League, Smith wanted to stick with 4-3-3 long enough to properly evaluate it and give the players a chance to settle into something. With the very poor run, some will say he'd given it longer than he should've. And that would be fair, based on results and performances. But, I also weigh that Villa were creating (and missing) chances at a higher rate earlier in the season, and that if we'd converted a higher percentage, we'd have had more points and probably more confidence going into that run…maybe even avoiding it. Despite a downturn in scoring of late, though, it isn't until you get up to Arsenal in 10th that you see a team with more goals. Trouble is, as is usually the case for a team flirting with relegation, we've conceded more than any other side bar Norwich and Southampton.
Doesn't necessarily mean teams already hadn't, or ultimately wouldn't have, sussed us out, regardless. Every formation has its strengths and weaknesses, and they're amplified by the players, of course. Liverpool can play a devastating 4-3-3 because they have true danger men all along the front, quality fullbacks…well, they're just a very good and disciplined team that works really hard off the ball and can be lethal on it. It also didn't happen overnight.
Players
Villa, on the other hand, may not have gotten everything they'd hoped for out of the players they bought. We've gone on at length about Trez and Ghazi blowing hot and cold…and perhaps not being good enough, regardless. Jota…Well, I didn't see much of him before he came to Villa, and while he's seemingly a cultured player, I can't really say whether he ever had legs or pace. I can't imagine that coming back from the surgery wouldn't take a while, despite being declared 'match fit', if for no other reason than a player often has trouble trusting his body or really stressing it following surgery and rehab. Luiz, Nakamba, Targett, Wes. We've talked about all of them. Only Heaton and Guilbert have escaped real criticism, though Guilbert has had his share of bad moments. Wesley, well, there's a player there…but the debate over his relative merits is now moot.
To be fair to Smith, he has tinkered. Some have said he was desperately "chopping and changing," which I disagree with. Some have dismissed the smaller adjustments he's tried, such as a 4-2-3-1, moving Jack up, moving him more central. He does go 4-4-2 chasing a game, like a lot of managers. These haven't been 'permanent' changes, but he hasn't been as 'stubborn' or 'naive' as it might seem, at least not to my eyes. Has it been effective? In places, yes. In others, no.
With Davis injured and Kodjia pretty much done, there haven't been many alternatives to Wesley. We've talked about putting Trez or Ghazi up there to partner Wes, getting someone in the window. But, whether it was poor recruitment, lack of funds, scuppered deals, whatever…There haven't been a lot of options up front. And now?
In midfield, Conor has had his ups and downs. McGinn was not his usual self before fracturing his ankle. Luiz and Nakamba have thad their ups and downs as well. Some of it to be expected. So you could say, given all the above, that we're pretty fortunate to be where we are, never mind the various misfortunes, VAR-related and otherwise.
Shipping goals
Villa have conceded a fair number of goals of late, and many have been avoidable. Doesn't mean we deserved to win the matches, but shooting yourself in the foot doesn't help anything. Whether it's been bad luck, carelessness, panicked thinking, ball-watching, lack of quality…We've not done ourselves a lot of favors. Part of it comes with the territory—new team, superior league—part doesn't. But what you see keeping us from feeling a bit safer is the lack of draws. And stupid goals help keep you from walking away with something.
If Smith sticks with three at the back, maybe we'll cut some of that out. If we get another result or two and heads begin to rise, that won't hurt, either. But shipping goals is the result of a number of factors. And for us, lack of composure, bad luck, and midfield woes are chief among them.
Effort
In the recent run that's seen us win 2 of 7 league matches since the draw at Old Trafford, the team's effort has often come into question, which in turn raises questions as to whether Smith's lost the plot and/or dressing room.
Me, I don't think he has. Regardless, Villa haven't been as tenacious or as determined as our opponents. We've been timid and hesitant, playing cautiously and with mental cross-talk. Players have been hiding, letting themselves get marked out of play, or not busting a gut to get back. We try many of the right passes for the system, but they don't come off. Too long, too short, too telegraphed, too slow. The ball comes right back, and this, too, can sap confidence and effort. The players lose faith in each other. They don't continue to make that run. They don't track back after sprinting to join/support the attack (or they're just never going to catch up anyway). Poor decisions, sideways passes, head tennis…Even good players look bad when this starts to spread through the team.
Normally a manager with options would drop players. But it's a thin team. Lansbury isn't going to help. Hourihane isn't going to seize the game by the scruff of the neck in midfield. McGinn's engine isn't there. If plays are tired for lack of rotation, you have to ask who are you going to rotate in for them?
The effort was better New Year's Day. Maybe it was the change in system. Maybe the players were taking on more responsibility. Maybe both. Mings spoke of clear-the-air talks. I think his presence in the side frankly intimidates some of the others into playing harder.
The League and Relative Results
Finally, when you watch other matches and look around at results, you see how ridiculously unpredictable this season has been so far. Chelsea, United, Arsenal, Spurs…All over the shop. City already looking to have raised the white flag. Only Liverpool and Leicester seem able to go consistently into "should-win" games and come away with all three points. Southampton all of a sudden look much better. Pearson's got an underperforming Watford side getting wins at the moment. But up and down the table, you see results pinging all over the place. I watched Spurs look almost as poor and bereft of ideas as I've seen Villa look at times.
Which is to say, it ain't over 'til it's over, and it's not just Villa. We're out of the drop zone for now, just over halfway through. Teams immediately above us look vulnerable. The teams around and below us likely are going to stay in or around the relegation conversation. A few more wins, which, despite everything we've just gotten two of, along with a few more draws and we should be okay. The year we went down, 38 points would've seen us safe. In the years since, 34 or 35 would've been just enough. Right now we're at 21, with 17 left to get another 13-15. And maybe it's more needed this year. Who knows.
The crazy thing is that outside the top four, no team has more than 8 wins. We've got six. But only Norwich have lost more than us: 13 vs 12. So. Draws would most definitely help. The difference between Villa and Arsenal is one win and three draws.
So at the end of the day, pray for good business in the window and don't lose faith just yet.
Over to you.