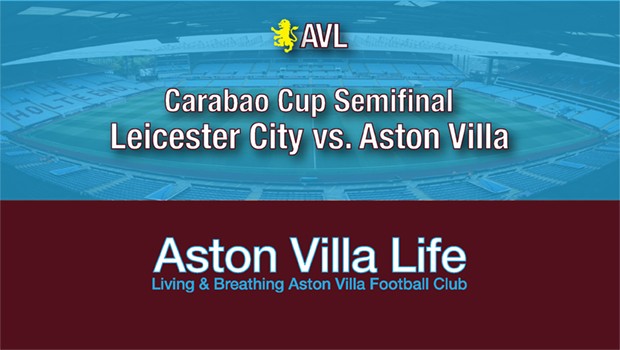 The going finally gets tough in the cup, which is what you'd expect in a semifinal. The Foxes have torn us apart once already, and now we get two extra rounds with them. With points to play for at the weekend, I hate to see such a challenging cup-tie midweek. Be nice if it were Everton, for example. Or Bolton. But it is what it is.
Talked about it a bit in the previous thread, but to put it over here, my thinking is simply that Villa's priority is to come out of this with some confidence. Which means playing to keep the game much more under control, and likely being very happy with a draw. Losing a close, hard-fought match is fine, too. We just need to fight and give a good accounting of ourselves. And see if we can't get something to build on without running ourselves ragged.
I'd imagine the 3-4-3 is probably the way to go since 4-3-3 really didn't work last time, and three at the back might well provide more cover against Leicester's quick counters. Down Wesley, not really sure what you do up top. I've seen calls for Ghazi in the middle, and I can't say I know what would be best. However, maybe it should be Jack. He's not a striker, but he's every bit as likely to score as either Trez or Anwar. The idea would also be for him to see more of the ball and have more influence than he might playing wide left. And with limited options, I think I'd have to play Luiz and Nakamba in the midfield. But Ghazi's fast and strong, so maybe he is the right one to take Wes's spot. Whoever it is, we can't be trying to lump it. But if we can get something for Ghazi to run onto, he might come up with the goods.
Whoever's out there in whatever shape, the main thing is to be tight and disciplined. Don't be sloppy. Play within yourself, keep it simple and not overly ambitious. You want to frustrate them in front of the home crowd, not invite them out to a day at the races. The Burnley victory might not be anything to treasure as a memory, but there's no point getting a vital win just to go out and be played off the park.
And looks like 3-4-3, and no selection surprises from Smith:
Nyland, Guilbert, Konsa, Mings, Hause, Taylor, Luiz, Nakamba, Trezeguet, Grealish, El Ghazi
Over to you.