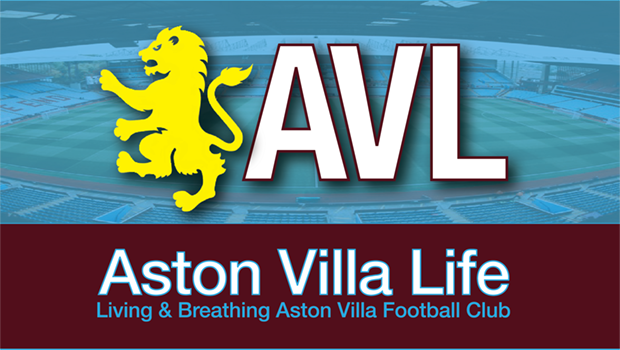 Another top side, another heartbreaking defeat. That was the story when the reigning European Champions came to visit Villa Park and walked away 1-2 winners after Villa held a lead up into the 86th minute. Then there was the follow-up at Molineux, and another 1-2 defeat. Also gutting, but for different reasons.
First, there are the Liverpool plaudits, entirely deserved. The team played its socks off. Got a lead, didn't surrender it quickly. Threatened once or twice to double it. But didn't. And finally succumbed to a side on an impressive unbeaten run and nowhere near short of goal-scorers. That Villa's opportunity to walk away with an incredible three points relied on a set-piece and Liverpool's profligacy went largely unremarked upon. Which is okay.
There was a lot to be proud of. There was a lot to be gutted by. It was the third time Villa have led against top-level competition only to fail to see the match out.
Then there was Wolves, and the verdict shared by Dean Smith and everyone else that the first half was abysmal, and the second not much better. There was a little spell when Wolves finally tired, but they'd already grabbed the second. While I did think Villa might be able to grab an equalizer there late, it wasn't to be, and would, in all honesty, have not really been deserved. But then who would've cared.
Against the Big Sides
When we ask what's not working, the three Big Side matches (I'm being generous with Spurs, at the moment) all seem very similar in my mind. Playing pretty even and playing well enough, taking a lead, then failing to extend—Arsenal being the exception in that we got pegged back and found a second before going under. At some point after taking the lead and getting the opponent's attention, Villa sinking back and are largely under the cosh for the remainder of the match, defending with all our hearts, countering to minimal effect, giving the ball right back, and ultimately finding that the pressure has told, in the end. We do get our odd chances on the counter, but somehow fluff our lines.
As I've said after each encounter, the key elements have been our inability to play out and establish ourselves higher up the pitch, slow momentum, hold the ball for longer periods to recover, and get a higher press working to regain possession in more advanced positions. All very obvious. And one could simply say we don't have the quality to do that against teams full of world-class players. Fair enough. That leaves the counter, then.
There, I see us rushing mentally. In attempting to break quickly we're doing the right thing, tactically, but either not making the right pass or the right decision, or seeing it but failing to execute. The pass is a little short, a little long. An ill-advised dribble is attempted, an open runner goes unseen. We get forward, get stretched, turn it over, and it adds up to a 70-yard sprint each way that's taken out of the legs, never mind a chance for the opponent to play in space, slice right back through us and create dangerous chances. When we do create opportunities, I see us lose confidence/composure in front of goal.
If Villa are going to find ways to slow the traffic and relieve pressure, they have to hold the ball better. They have to get upfield and settle some, not just counter full tilt. So if I'm the manager, there's simply no way a healthy Jack Grealish does not start. Again, I think Wolves showed he's indispensable. I mean, how can the majority be feeling he deserves an England call-up and then there be people questioning whether he should play against Wolves?
Is it about quality? Everyone will have an opinion, but going back to the well-worn discussion—needing to buy so many players—it was always going to be difficult, and we were always going to rely on the core of Jack, John and Tyrone. Trezeguet has moments of real quality and works hard, butt loses his vision. Anwar El Ghazi blows a little hot and cold, loses concentration, but can be dangerous. Conor Hourihane has been sacrificed to make way for Luiz in the 4-2-3-1. Nakamba has grown into things, but he's being asked to do a really difficult job against some of the best players in the world. Took Gueye a while to find his feet, as well. Luiz has struggled to impose himself and play to his abilities, but there's obviously something there.
Wolves and the Rest
When it comes to Wolves, they're a good side, well drilled, and know what they want to do. There's quality wide and in the middle. Last week, it was simply the case they were better and certainly seemed to want it more, as Smith said. And while Villa gave every ounce against Liverpool, and nicked an opener to hold on to, without Jack, we were lackluster, predictable, and bereft of ideas a week later in a game where we'd have thought we could've imposed ourselves a bit more.
One of the questions I saw after Liverpool is whether, after such good performances from Anwar El Ghazi and Trezeguet, room need to be made for Jack, seeing as they came so close without him. I think Wolves gave us the answer there.
The question I take more seriously is the inevitable one about Wesley. And I have to say, it might be time to give him a rest, regardless of his Brazil call-up.
If we do, I wonder if we could perhaps play Jack as a bit of a false 9, leaving AEG and Trez in, and McGinn space to play with less responsibility. This often happens in practice, but with Jack drifting in from the left. You'd get more playmaking fluidity up front, and keep two quick and dangerous wide men on the pitch since we're not getting a whole out of the CF in many matches. It would also help improve the high pressure. I've seen AEG or Trez suggested in the middle, and it's basically the same approach.
The one player who did seem to know how to play to Wesley is Jota. So seeing him back healthy could be more significant than we might think. And if nothing else, we could use an option on the flanks.
I'm sure Dean is wanting to give Wesley the run of games and minutes he needs to really find his feet. I don't necessarily disagree. That comes down to Smith and how he reads the player. Wouldn't hurt either if he started getting some calls going his way. Not saying he's been brilliant, but too often the officials are not allowing him to at least stand his ground. Makes being a hold-up man difficult, and the pressure looks to be showing in his first touch. That said, he is going to have to adjust and stop getting so easily frustrated.
Anyway. The big takeaway has to be that results against Spurs, Arsenal, and Liverpool have all been within our grasp. That's not bad. It's something to keep building on given the run of fixtures coming up. We can only hope Grealish is fit to return, and we have to just forget about Wolves. We obviously could really use three points against Newcastle, and then scrape for what we can get. If we can build on our experience with Arsenal and Liverpool, there's no reason to think we can't get something out of United, Old Trafford notwithstanding. As well as they've done, Sheffield are only two wins better, then we get a chance to put some distance between us and Southampton and Norwich before the window opens. Chelsea and Leicester? Really no idea.
Coming back to Wesley (in a way), my hope is that transfer rumors about getting in a pure striker are true. Someone fast, small, and clinical would do us a world of good—better threat, better pressing, different ways to create and finish, and a much more effective counter.
Over to you.