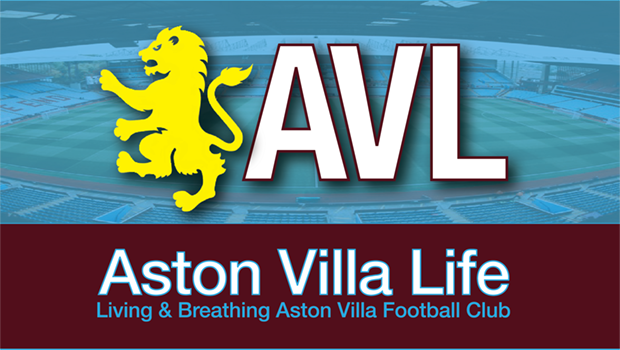 Another top side, another heartbreaking defeat. That was the story when the reigning European Champions came to visit Villa Park and walked away 1-2 winners after Villa held a lead up into the 86th minute.
I did manage to see the game while traveling, though clearly didn't have time to do a post-match write-up. Which isn't necessarily the worst thing as it gave me a chance to see all the other takes.
First, there are all the plaudits, entirely deserved. The team played its socks off. Got a lead, didn't surrender it quickly. Threatened once or twice to double it. But didn't. And finally succumbed to a very strong and deep side on an impressive unbeaten run and nowhere near short of goal-scorers and difference-makers.
There was a lot to be proud of. There was a lot to be gutted by. It was the third time Villa have led against top-level competition only to fail to see the match out.
And for me, this is the thing. Which I should preface by saying there's no shame in it, and there are plenty of positives to take away.
When we ask what's not working, the three matches all seem very similar in my mind. Playing pretty even and playing well, taking a lead, then failing to extend—Arsenal being the exception in that we did get pegged back and found a second before going under. Otherwise, we've been penned in at some point, defended with all our hearts, and found that the pressure told, in the end. We did get chances on the counter, but we somehow fluff our lines.
First, the caveat I have to offer—which will sound to some like making excuses—is that we're still on a very steep learning curve. So any observations come in that context.
As far as learning goes, I see us rushing mentally. I see us lose confidence in front of goal. And I see us failing to relieve pressure long enough to frustrate and take the steam out of the opposition—we don't get pushed out and hold onto it long enough to recuperate, get the other side chasing, and disrupt their rhythm. Against these top sides, it's a question of will and belief—also quality and perhaps match-management.
Might seem strange to talk about a lack of will after such a spirited performance. But will expresses itself in more than just defending resolutely. Will is an expression of belief. Or vise versa. Something like that. Anyway, it's about contesting/winning the ball further up the pitch, sticking close and constantly harassing. Not giving the opposition the time and space to play. Easy to say, hard to do when you face a starting XI with great players at every position. Everyone's afraid of over-committing.
But if we're going to try and get a second, we have to be smarter. If we're going to hunker down, we have to be better. How do we do that?
In the case of Liverpool, if Villa are going to find ways to slow the traffic and relieve pressure, they have to hold the ball better. They have to get upfield and settle, not just counter full tilt and go right back to defending. They have to have a guy that's in the frame for an England call-up for doing exactly those things. If I'm the manager, there's simply no way a healthy Jack Grealish does not start every game. Same is true of McGinn. I think Grealish might've made the difference last Saturday.
Let's carry that through with a follow-on thought experiment (not necessarily limited to Liverpool): Let's suppose you can't sit AEG or Trezeguet. That means you have to sit Wesley. If you're going to keep Wesley, one of the two has to give way.
So it might be right to give Wes a rest in games like these, at least, and perhaps play Jack as a bit of a false 9, leaving AEG and Trez in to threaten, and McGinn space to run beyond.
This often happens somewhat in practice, but with Jack drifting in from the left and Wesley playing a more traditional center forward role. Targett provides the wide dimension when Jack goes central. What it all comes down to is more playmaking fluidity up front while keeping two quick and dangerous wide men on the pitch since we're not getting a whole lot out of the CF up front in many matches. Wes is occupying some attention, but at what cost?
When we're without the ball, Wes isn't helping with the press much, which is part of why Abraham was so important. If the front three can't all be working against the defense pushing up high, Nakamba and Luiz get pushed deeper, leaving more space behind McGinn and the wingers—and we've been giving up a lot of space between the lines in the channels. Jack, on the other hand, has the legs to get forward and back, never mind carry or hold the ball. Nakamba and Luiz, when switched on, can carry or pass well enough to get the ball to Jack, John or the wide men. Luiz has to move it a little quicker. Nakamba is getting it.
Me saying all this means against a Liverpool, I think I'd play a nominal 4-2-3-1 and just leave out the CF. There are days we want a Wesley, and, one hopes, those days will increase. It isn't Liverpool or City every week. Which means it also doesn't have to be 4-2-3-1. 4-3-3 will work a lot of days. I guess I'm saying Dean has to be thinking about Wes.
I'm sure Smith is wanting to give him the run of games and minutes he needs to really find his feet. I don't necessarily disagree. But it might be the case that Wes could benefit from being sat and watching. That comes down to Smith and how he reads the player. Wouldn't hurt if he started getting some calls going his way. Not saying he's been brilliant, but too often the officials are not allowing him to at least stand his ground.
The other thing I'm seeing from last week is talk about substitutions, and it's fair. I'll just leave that alone. If Wes is coming off, Kodjia is not going to help anything.
What I'm hoping here is that Dean isn't being stubborn in regard to the substitutions and that he's trying to drill a toughness, identity and ethic into the side so that they can build the required mentality from these outings. Naive or tactically inflexible? Maybe. But Dean, who consults John Terry a lot, doesn't strike me as naive.
Anyway, all a bit confusing from me. What I'm basically trying to say is perhaps there's a different way to play the top sides, and a different way to get your best players on the pitch. Everyone wants Wesley to be one of those. But he might end up being a longer-term investment. Bottom line: We currently do not have a  striker deadly enough to make it worth us play like 10 men without the ball. And we don't have a hold-up man who can hold up against top-level opposition.
Beyond all that niggling, the big takeaway has to be that matches against Spurs, Arsenal, and Liverpool have all been within our grasp, regardless. That's not bad. It's something to keep building on. We'll be wiser next time round, and certainly more switched on to lesser opposition.
Wolves? We'll come back to that.
Over to you.