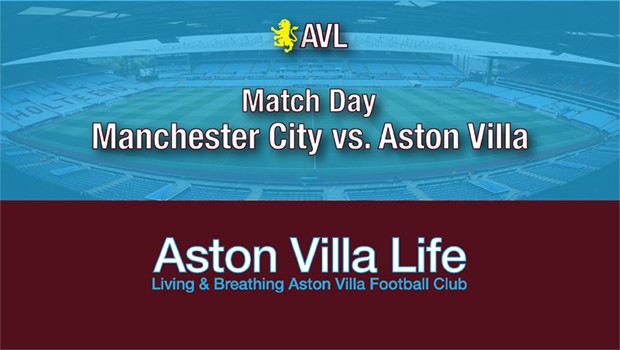 Villa finally broke down a 10-man side to get an important 2-1 victory, and all three points, over a well-organized, resilient, and sharp-looking Brighton squad last weekend.
Villa's performance was fairly turgid overall, but despite the how the play looked, it wasn't like we didn't create chances. Obviously there's the Hourihane goal that was disallowed and the two that went in. Hourihane's point blank shot to the keeper, and AEG's follow-up miss. McGinn hitting Wesley's backside when it looked destined to at least challenge the keeper. Davis' narrow-angle shot that was parried aside. And the uncharacteristic, way off-target shot from McGinn on edge of the box you'd normally expect to at least be on goal. Not a lot of them, but they were all pretty high-quality chances for the players you'd like taking them.
Dean and the team readily admit it wasn't a great display beyond that. Brighton looked sharper, moved the ball effectively, and remained all too threatening on the counter while playing with 10, in no small part because of quality outlet passes when we turned it over, and the space behind the fullbacks. They were often very free in the middle and between our lines.
While Brighton seemed to be on form, Villa didn't really seem to be at the races on the day. A lot of players looked leggy. AEG didn't get up to too much. McGinn was not as much of a presence as usual. Hourihane seemed gassed at around 60 minutes. It really was Jack doing everything he could to drive us forward for a winner. And all week, the talk has deservedly been about him.
In the end, besides seeing Jack almost single-handedly will the team to a win, it was playing for 94 minutes, not giving up, finally finding a breakthrough against 10 men that was the takeaway. The old "finding a way to win when you're not playing well."
The other takeaway, which hasn't been limited to Saturday's showing, is how open we can be with Guilbert and Targett bombing forward so much. Obviously that sort of attacking commitment from Targett saw us win. But, it's looked a bit shaky at the back at times. Maybe Brighton and Norwich can't properly punish us for that, but other teams will.
City
So, given the above, I'd expect Smith to at least change his instructions a bit for the next couple of games if not his set-up. The obvious trick is to be hard to break down without sacrificing all attacking threat. Which is pretty much what Wolves did. Push them out to the wide areas, deal with crosses, watch the cutbacks, and stop them playing through the middle.
Over the week I've seen folks trying to work Luiz in beside Nakamba to help clog things up, with Hourihane being sacrificed. Also seen AEG making way for Trezeguet, which might make sense since he works harder defensively than El Ghazi. No one's really talked about bringing in Taylor's experience and more defensive-minded approach. Elmo seems a distant memory—at right back, anyway. And you might well wonder about Davis for Wesley.
Does Luiz make sense? Obviously he's lost the holding midfielder role to Nakamba, who just seems to put himself about more. Which means is it better to put in more of a holding midfielder without a lot of bite than have Hourihane out there? I'm maybe a little skeptical. Which doesn't mean it wouldn't work. But when playing a side that can slice you open all day long, regardless of recent form, it might be the case that cohesiveness is more valuable. Might also be the case that Luiz will want to show City they should exercise their buy-back option. And he did just get promoted to the full Brazilian squad. Hard to believe he's sitting the bench at Villa. But if he were to start, a fresh Hourihane at 60 or 70 minutes, depending on how the game's going…well, I wouldn't put it past him to snatch an equalizer or a smash-and-grab win from a set-piece, if nothing else.
I also wonder about Davis for Wesley because I think Davis might well do better holding the ball up and helping exert pressure. Not that I foresee a high-press approach from Villa, but if you do get them pinned back at times, you might get at City's not-terribly-impressive backline. However, Stones will be back in for them, so they could be more resolute.
McGinn? He might well be the most pivotal figure. He scored against Arsenal and Spurs, and his knack for popping up in the right places could see him with a couple good chances around the edge of the area, especially if he's leading a more defensive middle three and making late runs. His energy and work-rate are obviously invaluable, and you can expect him to rise to the occasion. It may well be the case we depend on his doggedness in winning the ball back as much as anything else.
Anyway. I can see the value in playing more of a 4-5-1 than a 4-3-3. Which maybe doesn't mean much in the end, but if there are two players dedicated to policing the channels, it might be the best means of just clogging things up and keeping City from getting up a head of steam.
So, an intriguing fixture. Back in the big show, and here come two of Europe's best. Villa have played a couple of quality sides already, and we'll all be hoping they've learned from what they did right, and where they let things slip away. We know Villa don't *want* to play for draws. But I'm hoping they'll be smart about how they go about things. Having lost to Norwich and Wolves, City will be much more on alert and perhaps looking to prove a point.
But they're certainly not invincible, and while many are predicting a 3- or 4-1 home win…well, you never know.
Over to you.