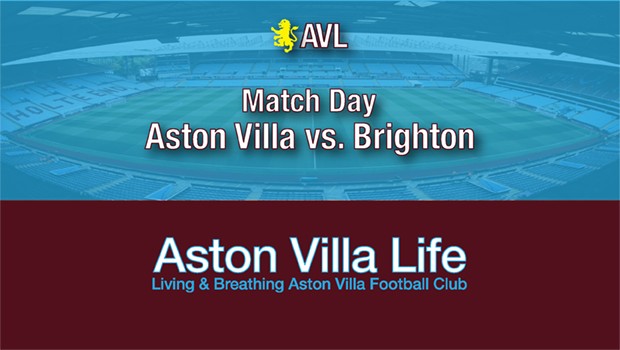 It's been a lovely international break, basking in the glow of a fine performance against Norwich and watching Super John McGinn bag three for Scotland and Tyrone Mings earn his first England cap. It's been so lovely that I even wore my 1982 Champions of Europe track jacket out last night, much to the missus' amusement and embarrassment. Sometimes you'd like things to just stay put for a while. And I wouldn't mind seeing the club pay tribute to that kit. It's aged rather well.
But time waits for no man or club, and it's back to the grind today as Brighton come calling and Villa look to build on the 5-1 thrashing of the Canaries.
The Seagulls are one point better than us so far this year, and both sides are coming off what arguably have to be their best outings of the season, Brighton having dispatched Spurs 3-0 before the break. It's sometimes amazing how different things can be depending on when you play someone.
Anyway, Dean Smith will leave it unchanged today, and you can hardly argue. Getting Hourihane on the pitch and Jack further up it has worked well so far. And you know Conor will be champing at the bit to show Mick he's missed a trick. Jota's unavailable because he's apparently been nursing a hernia or two for a while, and Dr. Tony is in hiding somewhere.
Anyway. With a couple tough fixtures against City and Liverpool to follow, it's rather obvious Villa would like all three points today. I wouldn't mind them, either.
Starting XI:
Heaton, Guilbert, Engels, Mings, Targett, Nakamba, Hourihane, McGinn, Grealish, El Ghazi, Wesley
COYVB