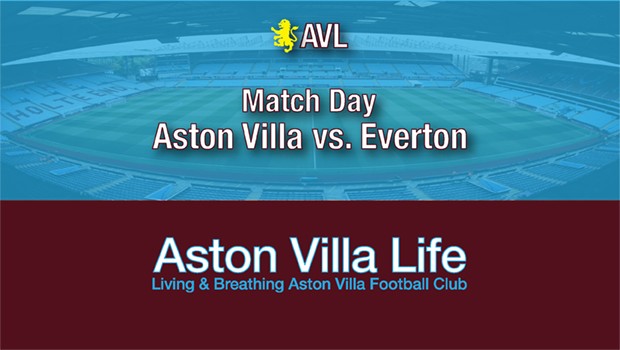 Villa are now 0-2 to start life back in the Premier League, and some are starting to worry a bit following the home defeat to Bournemouth. But to be fair, there are more who aren't. Who's right? Maybe everyone. Fact is, whatever the optimism everyone felt during the Summer of Spending, Villa were always facing a tough test.
Consequently, I've only ever set my sights on Villa simply staying up. Apart from Norwich and Sheffield, everyone else in the league has had more time to adapt (and Norwich and Sheffield had much less change necessary). Doesn't mean these sides are all brilliant, just that they've been there. So, we've got Wesley learning the ropes. El Ghazi and others finding that what worked a league down isn't necessarily going to come off the same in the top flight. Targett's seen some action, Guilbert none at this level. Trezeguet and Jota? All new to them. Super John and Bjorn, too. Jack was a very different young man on an ill-fated ship last time he was here. Elmo and Taylor? Well, that's why they've been in.
And where do Villa sit after these two defeats? 17th. Up next? Ninth-placed Everton, who've scored just the one goal versus Villa's two, but taken four points from a 0-0 draw against Palace, and a 1-0 win over Watford. They've simply kept clean sheets.
Now, I do all the clicks, see what folks are saying in the media. Most aren't as astute as the Lifers, though they do a good job in places imitating the innate intelligence I'm fortunate enough to peruse every day. Call that a suck-up, if you like.
(However, I will put in a good word for Ash Preece at the Birmingham Mail/Live. Spent some time with him in Minnesota, and he's Villa through and through, including the tattoo. Covering Villa is a dream job for him, and I've had a lot of time for his columns. Plus, he's a really nice and genuine guy.)
Anyway. So what's been said? First, there's Grealish, trailing only Kevin De Bruyne in key passes so far this season, according to Who Scored. Then there's those calling for Guilbert and Targett to start. Darren Bent thinks Conor's been hard done by, though admits that Luiz's goal indicates Smith made the right choice. So, Darren Bent. Anwar? Well, what I said above. Trezeguet has been finding chances, just needs to convert. Jack should take a couple more shots per game.
I've been watching every game I can, which is a bit revelatory because I swore off the PL while Villa were down. What am I seeing?
Well, Villa seem a touch hesitant, overall. Winning the ball back, and really committing to that, is everything. And Villa have been lacking that little bit of assuredness, the footing, if you will, to be truly intense in grabbing hold of the game. Doesn't mean it'll always come off, just that I've not seen it as much as I did since Deano took over. But even with full confidence, all sorts of clubs can find themselves outplayed in stretches.
Villa have played hard, make no mistake. And have often been on the front foot. But the way they've been able to play (press, establish control, work the ball, stretch the opponent and create lots of chances) is simply more difficult to pull off now. At the same time, I'm seeing all sorts of world-class players elsewhere misplace passes, overcook crosses, get caught in possession, dribble into cul-de-sacs, have through-balls cut out, get denied at the last second, and squander clear chances. It's not just Villa. It's life in the Premier League. Mainly what I'm saying is that, going forward, Villa will have learn how to impose themselves.
Bottom line, I think that's what we're seeing: the adjustment from being able to do that almost at will. Bjorn Engels admits the intensity is surprising, never a moment to switch off.
The point? No reason to panic, I've seen the same elsewhere. So what should Dean do in response?
Despite Luiz's error (Trezeguet's square pass didn't mean Luiz had to let it run), I'd give him a run because that's what we need in the middle. I liked seeing Jack further forward, and Luiz otherwise looked comfortable. His goal spoke for itself. Elmo and Taylor have worked their socks off—and haven't been terrible by any means—but they don't offer much in attack, and I'm not really sure that Guilbert or Targett would be any more of a liability defensively. Guilbert offers pace and a high work rate, and in the preseason, at least, better service than what we've seen from Elmo so far. Targett offers more strength and size, younger legs, and no worse service than Taylor. As has been pointed out, Guilbert's pace covers Jota's relative 'lack' thereof. Targett, I'm betting, will help create more chances than Taylor.
You could say Luiz's error points to Hourihane. You could also say set pieces point to Hourihane. But given what I've seen so far, Conor's one we bring off the bench more often than not, and Marvelous can't get match-fit and integrated soon enough. The tougher we are in the middle, the better. Remember, we won 10 with Conor largely supplanted by Whelan, and Whelan is no Luiz, physically. Luiz does not yet have Whelan's understanding, but has a lot more in his locker to help make up for it. His response Saturday was encouraging.
And I can't say I disagree when people talk about getting Luiz and Nakamba on the pitch at the same time. I can certainly see that to close out games, if nothing else.
Wesley? Well, he's obviously adjusting. But that little bit he worked just in and outside the box late on Saturday afternoon tells me he's got the raw talent. We just aren't linking up well with him, and probably need to find him quicker. I think he's learning and has the mental toughness.
This remains my only regret of the window, not getting in a smaller striker who'll either poach or run at defenders from the gap between lines and make them play off. Wes is going to have to get wise, and we're going to have to get wise to him—not leave him so isolated. But as I've said before, there are others who've had chances they could and perhaps should've converted.
The other thing I'm seeing so far is dead balls. Spurs grabbed an equalizer off a corner to gain a draw they didn't really deserve against City (because City could've easily had four or six on another day). Villa so far have failed to score off a set piece despite having a number of them, and haven't really threatened much. That's not to be negative (ie, long-ball-and-set-piece tactics). It's just reality that those goals count the same as any others, and with players like Mings, Wes, and Engels, we should be able to count on nicking goals that way.
Anyway. Stick with Luiz and let Jack stay further up. Press harder. Commit early and decisively. Give the new FBs a shot so the wingers have more threat to count on in the overlaps, pulling defenders and opening up space. Keep getting the wide men cutting in in the final third and find Wesley earlier. Stick with Mings and Engels. Simple.
Change in formation? I don't doubt Deano will try it if he thinks it'll work. He's a pragmatic man, and I don't think he's particularly stubborn. At the same time, a manager has to have the courage of his convictions, and how far to take it can be a fine. So far, he's been trying to get a combination of pace, strength (apart from Taylor/Targett), and experience on the pitch while Villa adjust and find their feet. He's been looking for results and betting on understandings and cohesion. Can't say I disagree, hasn't been disastrous. Unlucky against Bournemouth, and a bit late making changes at Spurs. As some suggest, Smith might be waiting for the international break to truly tinker with things.
But I feel confident in saying that if Smith sticks and Villa don't get at least a point from the Toffees, the calls for lineup changes will only get louder. We'll soon see if Dean beats any of us to the punch.
Over to you.