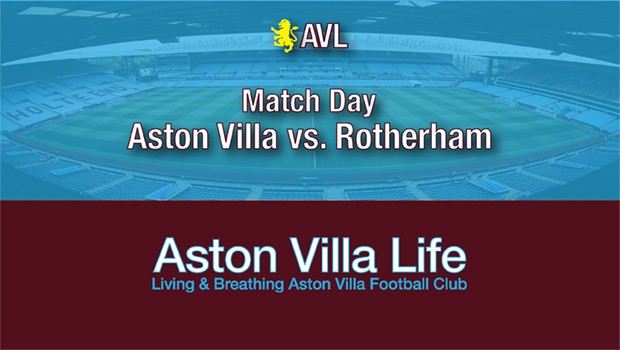 Thanks to Conor Hourihane, Villa came away with a point at the weekend, but one that left most supporters underwhelmed once again. And I can't say that's what we shouldn't be feeling, because while Steve Bruce was saying it was deserved, I didn't really come away feeling like it was. It wasn't an unfair result, but had we lost, I wouldn't have argued that we'd earned a point and were hard done by. I was alternately bored, incredulous, and disinterested throughout the entire match.
Been there, done that, got the t-shirt in a size too small. I'm fed up with what I'm seeing. That doesn't mean I'm being irrational. Work with me for a minute.
The Numbers Game
There are folks urging patience. Always are. And, given the new faces who've yet to really be integrated, there's still some argument for patience. So let's do some numbers.
Bruce has won 43.6% of his 78 league games in charge at Villa under some challenging circumstances. If we do the math, that averages out to 20 wins a season.
Let's look at last season to get a better sense. Bruce achieved a 52% win rate en route to 24 victories. If he were to achieve that over the remaining 39 games this year, Villa would end up with roughly 22 wins (22.3), or two fewer than last season. (That would give us 66 points from wins, leaving 26 points to come from the 24 games we don't win.) This means that if Villa are to improve on last season's 24 wins, they need to win roughly 58% of the remaining 39 fixtures. That would get us to 25 (24.6) wins.
Now there's always some odd combination of draws and losses. But the bottom line is that Villa need to win 58%-60% of the remaining matches to be in with a shout of an automatic spot. If we end up winning 58% from here on out to roughly equal our win total from last year, we'd need to change the 11 draws and 11 losses of last season into something on the order of 17 draws and 5 losses to be in with shout of an auto spot. In other words, to avoid the playoffs, you'd basically say that Villa can only afford to lose 5 or 6 matches the rest of the way.
Does anyone see that happening the way we're going? So far this year, we've won 28.6% of our seven matches. The good news is that our loss percentage is 14.3%. Over 39 games, that equals 5.5 defeats. So, we're losing at about the right rate. But we're at less than half the winning percentage we need.
Seven matches does not a season make, and there's no guarantee that 90 points are needed for second. But the numbers make it clear that we've stumbled again and put ourselves in a hole having played just 15% of the season's 46 matches.
Bruce targets two points per game, or 92/season, for good reason. Since 2004-05, the average points total for the champion has been 93, ranging from a low of 81 in 2007-08 (West Brom) to a high of 102 (Newcastle 2009-10 and Leicester 2013-14). In the four seasons since Leicester won, the points total for the league champion has been 90, 93, 94, and 99. Second has seen 89, 89, 93, and 90.
And yes, we can always get promoted through the playoffs…But that's not what such an expensive side should be risking or aspiring to, which is an indictment of management. I'd take it, but that route is for teams coming into their own down the stretch, and if we're not in the auto hunt, then god only knows what kind of form we'll be in.
Sometimes You Double Down or Go Home a Loser
At any rate, a 92-point target is just about right. And shows that Bruce is very much a percentages guy. This is how he sets up, these are his tactics: don't lose. Win a little over half your games, draw a good share of the rest, and just don't lose more than six or seven. It makes sense. But playing not to lose when you have a team that's full of attacking talent while being bereft defensively? That's a bit daft. He hasn't tried to build a prototypical defensive side. He's tried to make an attacking side a defense-first side. Not a good idea. And there's little margin for error.
In other words, Bruce has to play to win. And they only way this Villa side can win is to attack.
This is the only conclusion that can be drawn. For Bruce, it's also the only thing that makes sense for his future. If he really wants to manage a big club and take us up, he has to change. It's promotion or bust. He's gone, otherwise. He won't hold onto a 14% losing rate with this team: How many times will someone come off the bench to score an equalizer in injury time off a free kick?
For the rest of us, Villa will survive. And, most likely, Villa eventually will thrive—if NSWE don't get bored. We'll get a new manager, sell everyone to comply with FFP, and start from scratch. But we might drop down to League One as a result, and be looking at an even longer slog.
So, whether Bruce stays or goes in the next month is actually a big and important question for the club. It's not about 'positive/negative' supporters. It's about what Bruce's presence signals.
What Exactly Does Bruce Signal?
If Bruce is still around in a month, then it means we're not just mathematically in the hunt, but also showing NSWE the form and purpose that lends itself to believing it will continue—not just this year, but in the PL, too. If we aren't showing that and the math starts working even harder against us, then it only makes sense to get rid of Bruce and try to get a jump on the rebuild because we'll be losing virtually the entire starting XI regardless. The only reason Bruce stays in this scenario is that there's no manager deemed suitable for a rebuild who's also available. But I doubt Wes Edens will let the side just putter along and wait til the summer. There's too much money involved to get relegated.
Bottom Line
Bruce still has a chance. I'll give him credit for finally deciding to abandon the Jedinak experiment. I'll give him credit for getting a striker with some height and pace who might be able to get in on the end of a cross and actually hold the ball up. I'll give him credit for bringing in McGinn, El Ghazi, and Bolasie, too. From what I saw in El Ghazi's debut, there's absolutely no reason he shouldn't be on the pitch every time he's fit.
If they save Bruce's bacon, fantastic. Everyone wins. For the time being, at least. But they can only save his bacon if we attack. Which is why Bruce has to stop hedging his bets. No more Elmohamady. No more Whelan. No more Taylor. Jedi, Whelan, Elmo, and Taylor are surplus to requirements beyond an injury crisis at this point. Why? How many were in for them in the close season? The players have to believe selections equal the best chance of winning.
If Bruce wants to persist with a 4-1-4-1, here's what he does (where I've listed two, it's about injuries, rotation, and perhaps form):
Bree, Tuanzebe, Chester, Hutton
Bjarnason (Jedinak)
Adomah/Bolasie, Gealish, McGinn/Hourihane, El Ghazi
Abraham
Not rocket surgery. Villa have no better XI. Give that team a run of games. If they're not good enough to get promoted, then I give up. And Bruce should, too.
Rotherham? I could care less. If we're playing that XI (bar Bjarnason if he's still injured), there should be no way we lose. Or, I should say, no way we lose if anyone coaching them has any idea what they're doing…or if the players still believe in Bruce.
Over to you.