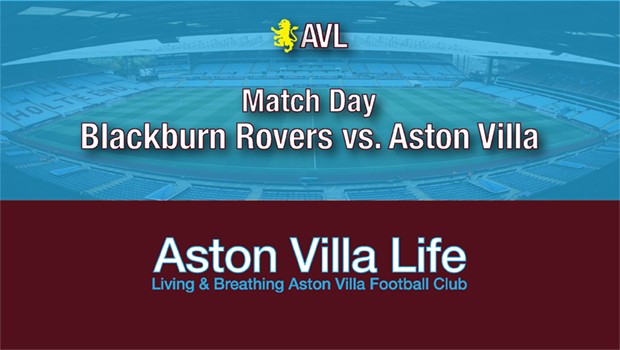 Aston Villa resume action at Ewood Park this evening following the international break, and will come in sat nicely in 12th place, one spot above our hosts, Blackburn Rovers, due to an impressive goal differential of 0 compared with -1.
After six games, we're already six points adrift of the automatic places, while Boro are keeping pace with high-flying Leeds. Victory today would see us climb as high as 8th.
To say it's been an underwhelming start would be an understatement: 2 wins, 3 draws and a loss in a run of games from which Villa could well have taken 18 points. Not saying they *should* have, but…contenders for a title or promotion shouldn't be losing 1-4 to Sheffield United on the back of three consecutive draws. No knock against the Blades.
To say it was an underwhelming break in terms of activity to help the defense would also be an understatement. The Terry stuff was interesting for about a day, and not for all the right reasons. Robert Huth, James Collins…well, we all know badly this situation has been handled. Never mind sending De Laet out on loan so we can keep playing Axel Tuanzebe or perhaps Ahmed Elmohamady at right back.
Steve Bruce had a solution staring him the face: De Laet, Chester, Tuanzebe/Bree, Hutton. But apparently we'll continue hoping and praying that Mile Jedinak will turn into a viable CB in the twilight of his career, all of which was spent playing elsewhere.
Of course it's not me, but if it were, I'd have spent my experimental/developmental time bedding in a backline with greater speed, athleticism, legs and upside. Hell, let's get crazy. I might've spent last season thinking, "Why don't I bring along someone in the middle, like Bree, and make sure he's a credible possibility if we don't go up since Terry won't be around." I'd normally defer to Bruce's experience and knowledge, except that it keeps seeming not to be a decisive advantage for Villa.
Bruce chased the mandate for promotion by relying on percentages and aging players, only to be pipped at the post by a younger faster side who played without fear. Despite the consequent turmoil over the summer, and actually because of it, I'd have been looking deeper into my existing squad for answers because it was known all along the loan players and Terry would be leaving. It wasn't like the upcoming financial squeeze was any secret. That we got bailed out so quickly, unexpectedly and spectacularly…no one saw that coming.
So there's that. On the flip side, we've welcomed in new attacking talent in the form of Tammy Abraham, Anwar El Ghazi, and Yannick Bolasie, along with John McGinn. We are getting faster and largely younger. Since we've not seen what Bolasie and Abraham can offer, the jury will be out, but El Ghazi looks to be very useful, and McGinn has been a great buy. So, looks like two for two there, and fingers crossed we go four for four.
The big questions are when do the excuses stop? How long will we hear about bedding in the players and avoiding longstanding issues? Can Bruce get the most out of these players? Or will his conservative and outdated approach dull their impact?
And simply in terms of Blackburn this evening, will we again come out of the break looking tired and jaded?
Anyway, sounds like we'll see Abraham debut in some capacity while we wait for Bolasie to return to full fitness. We'll try to get our overloaded midfield sorted out. And yes, I will say it again: There simply can be no place for Glen Whelan as a starter with so much more to choose from. That's the sort of decision that will tell us whether Bruce is capable of change. Likewise formation and 'pattern' of play.
Here's hoping the response Bruce is expecting materializes. Here's hoping our new loanees make us an unstoppable attacking force. Here's hoping we climb back in the race sooner rather than later. Here's hoping we go take three points tonight. Here's hoping Bruce gets a chance to tell all of us, who are apparently a rather small minority of the support, "I told you so." As always, I would love to be wrong.
Over to you.