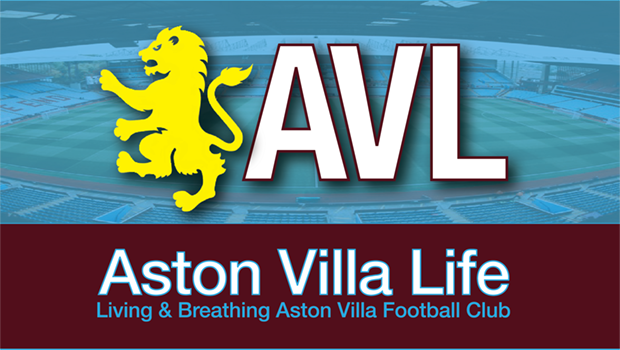 Sometimes I'm right—the old broken clock, if nothing else. But I really never thought Jack Grealish would put in a transfer request, despite all the crap in the papers the last few days. I also didn't think, or at least refused to wrap my head around the idea, that Jack would be leaving once Sawiris and Edens showed up. I'm not really sure how they pulled it off, but…
There are a lot of layers here, so let's start by saying I'm not looking to go overboard. It's easy to do, especially at such a critical juncture for the club. So let's just say I'm happy.
Happy because the kid is Villa enough to stick with the side when it might go against his best interests. How many times have we seen that over the last decade? Whether or not all the click-bait hype over "Jack's Disappointment As Dream Move Collapses" was true, Jack didn't force anyone's hand. Should he have?
Maybe. But he didn't.
Looking at it from Jack's perspective, anything could happen. Last season might've been a blip, his high-water mark. He might never be worth more than right now, and not trying to quietly force a move will have denied him a lucrative contract, if nothing else. We all know that's tough to reject. Whatever Villa negotiate with him, I dunno. Maybe it's the same, assuming it's less.
There are other risks, but I don't want to bring them up.
In the end, what it seems like to me is what I'd hoped it would be. Jack simply is too loyal to the club to disturb the side at this late date. Maybe he would've asked for a move, and maybe Sawiris and Edens would also have changed their tune, had Spurs' bid been higher and more to the club's benefit.
Regardless, Jack is here. Until January, at any rate. And like I said, it makes me happy. I like watching him play. I like that he's one of ours. I like the idea of seeing him grow to his full potential, and maybe now in claret and blue. I like seeing a young man with a sense of decency and obligation.
After all, Jack's obviously had a bumpy path, and looked like he might waste his talent. Villa stood by him, and following the freak injury, we suddenly started to see the player we knew was there. He dug deep, learned some lessons, and came back a new man. Sport often gives us too many negative things to take away. Jack is proving to be one of the exceptions, and it's a credit to him and his family.
And it's also only right that if Villa don't get up, Jack gets to leave. It's the least we can do for him, ease his path out. He deserves a chance to show he belongs on the biggest stages.
As a result, I think we'll see a committed player intent on proving his worth and taking his game to the next level. Here's wishing him every success.
Hull City and Wigan
My apologies for not getting a post up sooner. Had a match review largely written, then ran into a bit of a disaster at work and had to put in some very long hours to put things right.
Bottom line, hardly a vintage performance, but the start Villa had to have. Three points on the road in the season's opening fixture is no small thing. Coming back from 1-0 down is no small thing (for Villa, anyway). It's a favorable run to start the season, and Villa absolutely must take advantage. They managed to start off on the right foot.
However, it looked a bit shaky. What struck me more than grinding out a win was a strange lack of cohesion. Was it nerves? Could've been. Rust? That, too. Lingering shell-shock from the playoff final? Entirely possible. An overall sense of uncertainty and bewilderment given the wild emotional swings over the short close-season? I wouldn't be at all surprised. And of course there were the changes at the back.
While I was disappointed by the team selection, I think we all saw it coming. Well, I don't know that we saw Tommy Elphick magically reappearing in the center of a three-man backline, but otherwise it was a typical Steve Bruce side. I still think there's no reason on earth Birkir shouldn't be starting over Whelan. I still think we've got ways to put better players than Elmo and Taylor out. Perhaps Bruce is trying to re-introduce Green slowly, but I'd much rather see Uncle Albert wide right and Green on the left than watching Elmo try to be a winger at this stage of his career.
Am I being negative? Perhaps. But you'll have noticed that whenever I slate players, they end up scoring wonder goals or providing some other vital intervention. So I'm going to keep on. Elmo did get his first goal in claret and blue, Cafu had another, and Elphick, while looking rather dodgy in the middle, did what he was supposed to do and took his unexpectedly easy chance calmly and cleanly.
Wigan? Well, I'd have thought I'd stop writing this by now, but I'll be curious to see what side Bruce puts out. I disagreed with his last starting XI, but we took home all the points. At the same time, I don't think that side will be one that gains us promotion. With Axel Tuanzebe and now John McGinn up for consideration, Villa could field quite an interesting side. But to do so, Bruce has to let go of his dependency on aging veterans. Where McGinn fits in now that Jack is staying, I don't know. One assumes Hourihane, Bjarnason, or Whelan will make way at some point. Lots of people like to ask what Hourihane brings, but his tally of 11 last season is hard to dismiss, and as I've said so many times, he, Grealish, and Bjarnason just click.
Then there's the matter of Kodjia still looking a shadow of his former self. I know he's got to play if he's ever going to regain his form, but those minutes are leaving us lacking up front. Might well be worth letting Green take that spot in the near term.
Anyway, this has gotten rather long so I'll just leave it there and turn it over to you.