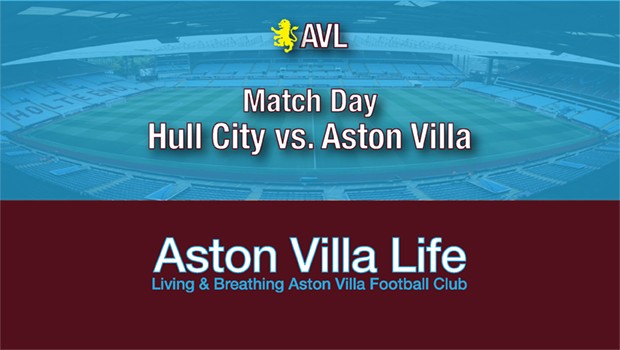 After a dizzying summer, all of a sudden Villa's first match is upon us. And it seems almost like an afterthought, even thought it's hugely important for any number of reasons. This is why a traditional season preview just hasn't been working for me right now.
It seems like NSWE are cautiously looking at a promotion run. We keep being linked to players since we're "five short" from the end of last season (guess this doesn't include any of our youth who didn't already feature). Jack Grealish's claret-and-blue future is far from certain until Friday morning. Steve Bruce has spent the summer playing 3-5-2 or 3-5-1-1. An uncertainty of intentions pervades as though bets are still being hedged by our new majority shareholders.
Consequently, I don't know that I've looked at a season-opener with so much confusion in recent years. For as short as the remainder of the window is, so many unanswered questions remain. The side could be altered dramatically in just a couple of days. It could stay largely the same. And while that might be true of any window, I didn't expect us a) to really be in for any players given the paucity of outgoings and FFP, or b) to still not know whether Grealish was staying. So, it's the degree of potential flux at this late date that has me flummoxed.
So, I guess I can run through the obvious. Bruce has to get Villa off to a flyer. And he's got to do it with a shadow of Jonathan Kodjia's former self and no other recognized strikers fit. It's possible that Andre Green could be slotted in up top. It's possible he plays left with Adomah right and Kodjia getting the start. Or Green playing off Kodjia which might mean Adomah left, and Elmo playing as a midfielder with Bree or De Laet behind him. Or as a fullback with De Laet ahead of him…
Bruce could also revert to a 4-something-something, at least on the night. If Axel Tuanzebe were to return, it would make three at the back much more credible. Kid's a good athlete, good footballer, and smart. It won't take him long to get up to speed if he can stay healthy. With his size, speed, mobility, and quality on the ball, he really would give life to something besides four at the back.
But given that Bruce is likely already on the hot seat, I can say, once again, that I would not be surprised one bit to see an overabundance of caution on display in terms of set up. You might disagree with me using "overabundance." But, however fine the margins were, I think history will judge that over-caution and/or indecision were the nails in Villa's promotion coffin last season.
It's fine to be a bit cautious, especially at the outset of a season with so much potentially on the line again, but if NSWE really do want to see the promotion potential before the January window, it's a tricky line to walk. I've said that I don't think Elmohamady and Taylor are the way forward. But I know Bruce likely will pick them unless it's four back and one of them loses out to Hutton.
Me? Like I've said, would rather see either Bree in the back three, and Hutton playing left wing back with De Laet on the right if Bruce persists with a 3-5-something. With a four-man backline, I'd rather see De Laet right and Hutton left than either Taylor or Elmo out there.
I've said I don't want to see Glen Whelan starting at the expense of either Birkir Bjarnason or Conor Hourihane.
I've no earthly idea who'll start in goal, but I'd imagine it's Steer on the night. Once we end up with six keepers by midnight Thursday, it's anyone's guess.
Anyway…A bit of a crap preview, to be honest. But I think it's honest crap, if nothing else. The immediate question marks are known by all. Once they're answered, we'll better know what to expect by Saturday's home debut against Wigan, meaning we'll pretty much know what we're working with and what the remit is.
So…Another season, another opener against Hull, and all sorts of expectations, some more muted than others. It's an "easy" start to the season, as fart as it goes, which means expectations might be running high. Or realistic.
It's grand being a Villan. But on a positive note, whatever happens over the next couple of weeks, or indeed the season, I think Villa might be in intelligent and deep-pocketed hands at last.
Over to you.