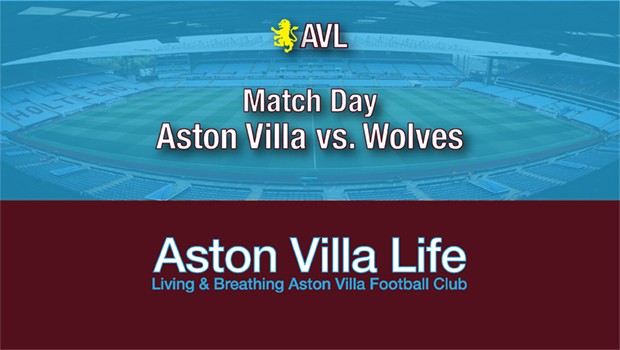 Six-pointers. Looking like training cones. Win streaks. Devastating injuries. Tactics. Strikers and half-chances. Portuguese players in an English winter. This is why I love football. Yes, it's a beautiful game, but what makes it beautiful isn't just what it looks like when it's done well. What makes it beautiful is all the grey in between the black and white. It's fluid. It's anything but a science. It's magic that always leaves room for the ineffable.
I'm not sure that even makes sense, but I sort of like the way it sounds, so I'll leave it. I've also had a bevy or two on a Friday night before I leave for the first full week away from the office in two years. So you'll forgive me a little self-indulgence.
Wolves. It's all pretty much been said. This year's sensation. A team that made us look silly early on. Some perhaps dodgy business on their end, but obviously good business in terms of putting a new team together on the fly.
Villa. It's all pretty much been said. The big, historic club with a new foreign owner who spent big and is trying to get us back up at the second time of asking—and all on the back of a tried-and-true old-school manager who's made a career out of getting out of the second tier.
How big is this game? Potentially season defining, potentially relatively meaningless. Eleven games to go, and Villa sit third after a fairly tumultuous season, four points off automatic promotion. And I will say, it's been season that's given us more to anticipate and enjoy than we've had in years.
And now we have a true six-pointer at the pointy end of the season. We'll end up 13 points off the pace, or seven off the pace. Or still 10 down.
But catching Wolves doesn't really matter beyond motivation, because coming in second is the realistic goal. Not that I wouldn't mind taking home some silverware when it's all over…I just want to see Villa restored to the top flight, and making up four points is a lot more realistic than 10.
So. Is damage control and a draw the order of the day? Is damage control and a narrow win the idea? Or is it the Charge of the Light Brigade? I'm guessing it's not the latter.
I'm okay with that. Lovely poem, doesn't end well. Steve Bruce always talks about boxing smart, and he'll try to this evening. Despite the fact it's at Villa Park, I think the usual expectation of taking the game to the visitor is out the window. Three points would obviously would be great, and it can happen, no doubt. With Grealish, Adomah, Snodgrass, and Hourihane on the pitch, we have every chance of getting goals.
But I would think it's one up front and making sure we don't overcommit and get overrun. Don't play into their hands. Hogan or Grabban? I have a sneaky feeling it might be Grabban up top. So Hogan it is.
The big choice would seem to be whether Jedinak is in for size, or Bjarnason is in for speed and energy. I would go with Bjarnason. But then, I might not be sleeping well tonight thinking about corners.
Easy answer? Don't concede many corners.
As I said, I'm off on a bit of holiday starting this morning. I'll be trying to keep things moving as best I can through my phone (no laptop this time).
In the meantime, let's just play tough and match Wolves for energy, intensity and will to win. After that, let the chips fall where they may. And then roll on QPR and Bolton. This could be the biggest week of the season.
COYVB and over to you.