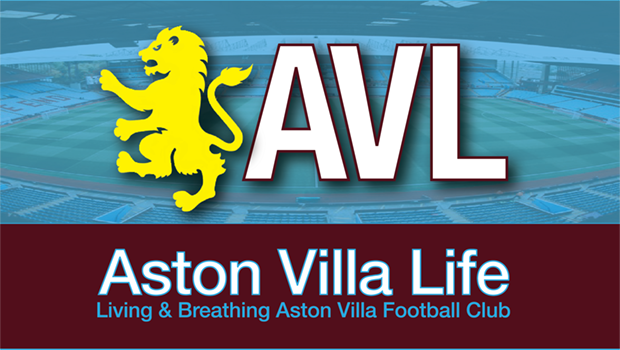 Well, what a week-end, and what a match that was. I've already put it up on my website as one of the best matches seen at Villa Park, and I believe it was, as a spectacle and not just for the outcome of it. When I last posted an article a couple of weeks ago, I said: "it would be good to replicate those thrilling promotion seasons of 1938 (though I wasn't around then!), 1960, 1972 and 1975 and finish in some style." Well, since then we've had that win at Sunderland, which was followed by the victory over Wolves. And over the last three games 11 goals have been scored by Villa, 7 away from home and 4 at home against the league leaders. I do believe the 2018 half of the season has indeed evolved into being another promotion thriller.
But while Saturday's result keeps us firmly in contention (and must cause a worry or two at Cardiff), the season is still far from finished. From now on in it's going to be a series of pitched battles, and battles in which we cannot afford to have any wounded, walking or otherwise. It is difficult to imagine what might happen if any of Grealish, Adomah or Snodgrass were to be out for any of those matches, but particularly those versus Cardiff and Derby.
We have ten games to go and, only three days since the last, yet another match is upon us at Villa Park. Will Bruce play the successful Saturday team against QPR, or will he rest one or two as we have another game coming up on Saturday? The Mail thinks that Birkir will come in for the Jedi, and I would agree with that option against QPR. To me it makes sense, and Birkir made it skilfully clear on Saturday that he wants to be part of the action. But what other changes might be a good idea? Perhaps Snodgrass is due a rest? Putting Hourihane into Snoddy's position might make sense perhaps, as he has some of Snoddy's left-foot skills, and that would give a chance for Lansbury to start. Though that's probably not part of Bruce's vision, in my view some care has to be taken: the old 'uns should not play too much.
While waiting for the QPR match to start, we can still derive nectar from the Wolves' match. For me, that match put us firmly back to the old state of pride that we had nearly ten years ago. Then we were hoping for Champions League football but instead had to settle for the Championship! Similar titles, but a world apart in status. But what is crucial now is that we can see a Villa side that is not short of determination to succeed. It may have some fallibilities, but they look like a team and a team to contend with. With the results we have picked up, our forthcoming opponents may well be a little nervous. However, so long as we don't get over-confident then the future does – at last – look bright! Who knows, though it is a bit unlikely, the top two promotion teams could be Villa and Cardiff – the same pair as in season 1959-60.
As for Steve Bruce himself, then his record at Villa Park should speak volumes. Do you remember that before he came we were usually losing our matches at home? Well, I am told that since he has been at Villa, the record reads: Played 36, won 22, drawn 10, lost 4.
UTV!