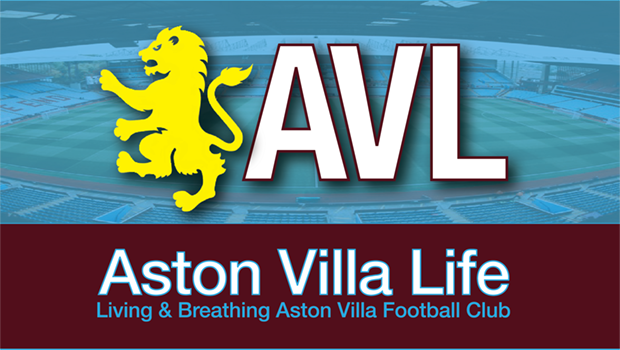 Preston North End came round to pay us as visit and left with a well-earned point, even if the goal itself was another that Sam Johnstone will regret. Lewis Grabban coolly slotted home from the spot to earn Villa's share of the spoils, and the losing streak was stopped at one.
Away from home, so not going to do the usual Good, Bad & Ugly match review format this time—don't have access to Illustrator to do up the graphic.
So we'll just jump to the final verdict.
It wasn't the worst draw…better to scrape a draw coming from behind than lose a second. But hardly vintage stuff, and blaming the pitch isn't going to cut it. Didn't seem to bother PNE. And when you need a penalty to bail you out, well…Maybe not the best night. Part of the game, obviously, and their goal wasn't a classic, but let's just say we didn't create a lot of chances.
Grabban looked pretty useful and up for it. He might've missed a trick taking a shot from wide right instead of squaring to Hogan in the middle, but that's strikers for you. Bjarnason again supplied most of the energy, but really does belong back in the middle. Jedinak just isn't quick enough. Onomah I thought showed a bit more application, but once again, nothing telling. Hutton got off a shot or two, played hard as always. Hogan once again didn't get a lot to work with. I've seen him finish. He can do it. But once again, we're having trouble giving him good chances. Davis nearly had a late winner. Shame he just hasn't found the knack for netting that I think is hiding in there somewhere.
However, it seemed to be the introduction of Davis that gave us some purchase. Given that was the formula that largely held us together prior to Jack's return, it's not really surprising. He showed less rust and some good footwork. Main thing is that he gets the ball to stick. It's not the most sophisticated football, but it has its place, and if it's effective, I'm all for it.
So if I were Bruce and Jack isn't back at the weekend, I'd give starting Davis a good long think. I'd also think about giving Johnstone some extra sessions in commanding the box. Kid's a great shot-stopper, came up with at least one very important one-on-one save down the stretch. But he does tend to get in trouble elsewhere. The effort on the punch was ill-advised, given the bodies in front of him, and then in trying to get back to the ball he seemed to have kept Terry from having a chance to head it clear off the line. It might not have mattered.
The other impression I had was that Villa seemed far too spaced out. Players get isolated, passes have to be more ambitious and accurate, and it's easier for defenders to anticipate the ball going to one lone player as opposed to us having more options closer together. At the same time, we still seem to run into each other an awful lot. Seems paradoxical, given the spacing issue, but there you go.
PNE were scrappy and feisty, and Villa did well enough returning the favors. But without Jack, it seems once again that the opponent's formula is based on pressure. We just don't handle it well. Part of it's the spacing, part of it is not having a lot of players who can make space for themselves—we seem to either lack the close control or poise or some ineffable factor that leaves us always misplaying it, turning into trouble, showing too much of the ball. I dunno. The spacing bit, well, it makes the quick pass harder to find and complete.
I don't want to read too much into these games because it really isn't our best team. However, it is a bit worrying that we end up looking like we did before Jack's return and things started taking shape. Perhaps that's to be expected. At the same time, though, it doesn't reflect all that well on the players or Bruce. No real indictment from me just yet…I'm just left scratching my head more than anything else.
It's easy to think "well, there are still plenty of games, lots of points to play for…" Which is true. But time flies, pressure builds, and soon enough you're under 10 and it starts to get nervy. With Cardiff winning, we've got a little work to do now.
The upside is that if Jack and Albert had to miss games, this was better timing than closer to the end. I'm just left hoping that both are close to returning. Because in all honesty, I see us continuing to struggle without them.
As always, some very good comments and observations before I got this up. I agree, I don't think the highlights reflected the entirety of what I saw. They weren't necessarily pandering, but by their nature just can't show the large periods of time that Villa looked second-best.
Over to you.