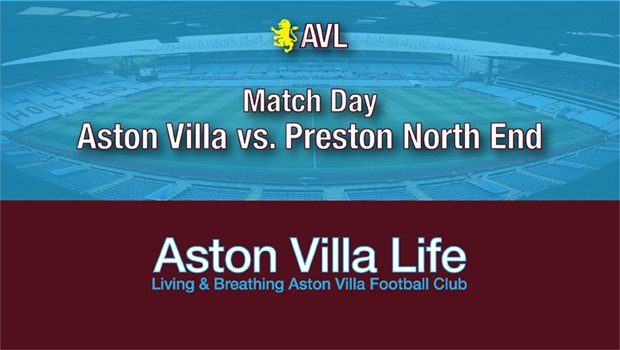 It's Tuesday already, and one hopes we've dusted ourselves off and are ready to go again tonight following Saturday's loss to Fulham. Preston North End come in off a draw with Wolves, are unbeaten in five, will be nipping at our heels just a bit if they win and draw within six, and likely will face the similarly diminished Villa squad that took the field against the Cottagers.
I didn't have any real problems with how Steve Bruce approached the Fulham game in the big picture. You lose a couple stars—half of your attacking four—and a draw in a tough game away isn't the worst outcome.
When you get to the details, though, it gets a little more interesting. A lot of post-game discussion centered on the composition of the bench, Mile Jedinak's inclusion, and Josh Onomah. Also the matter of Hourihane's role and so on. If you're looking to contain a side, you have to think about what happens if you do fall behind. Plan B seemed rather half-cocked.
Fair enough to point to Johnstone's howler as the ultimate reason the mountain was too big to climb, but you'd also be ignoring the fact we were pretty much outplayed for 70% of the game, and Fulham seemed much more likely to score throughout the second half.
For PNE, it's easy for me to forget about including an O'Hare because it just doesn't seem like it's going to happen. Me, I don't think it's a bad shout, especially as the U23s are training with the first team. I do also hear the supporters who figure Bruce is going to stick with the experience down the run-in and change as little as possible.
Merit to both arguments. It's a question as to what Bruce does when changes are required. Will he get it right? Maybe he can at least think about putting O'Hare on the bench.
I like Bjarnason staying where he had been previously. Hourihane should be the 10 if O'Hare's not going to get a shot at it. I can see Bjarnason being put wide left, but he has had some misadventures out there. Can Grabban fill the left wing spot? I'll be honest and say I don't know enough about him. I still think Hogan starts up top, but we have to give him chances. If we can't do thtat without Jack, then maybe a rethink is in order. But it would need to be clear to Hogan it's tactical. You couldn't fault his effort Saturday, largely starved of service as he was.
Someone, jokingly I assume, reminded us that RMC is a 10. But if we're paying him, and he has been running and playing at whatever level, maybe there are worse ideas? You'd have to know the feeling in the dressing room, and whether RMC is even interested in trying to get out there and do something useful. He's not been with the squad, and could just introduce a giant void, never mind another source of turnovers.
Tuanzebe showed quite quickly that he's worthy of inclusion. He's no old man and rather impressive. If you have a Bjarnason protecting the back four, then maybe you can afford giving Doyle-Hayes a go. He can thread a through-ball exactly of the sort Hogan feeds off, and ought to at least be able to find Hourihane.
Onomah does have the physical gifts. You'd like to think he'd be an automatic choice as a player with something to prove to Spurs, if not Bruce. But he blows hot and cold, often quite dramatically in the same match. While he did look to carry the ball forward when he came in on Saturday, he still often goes missing and has shown questionable effort and tenacity.
When it comes to the bench, if Jedinak's sitting there then there's no need to include Whelan. He's not going to influence or change a game, and Onomah makes a better case as he potentially offers more. If you're playing two deep-lying midfielders, Tuanzebe and Bjarnason would make a pretty good pair. Course, that leaves us with with a right back issue, given where Elmohamady is at, and I suppose Taylor would come back in to let Hutton go right. Snodgrass stays on the right whatever we do on the left.
Interesting choices, then, for the quick turnaround. The obvious thing is that Villa can't afford to lose more ground. We need a result, not the offings of another slide and the onset of panic. We're all quite willing to accept Saturday for what it was, but Villa should want to show that a bad day is just a bad day.
Over to you.