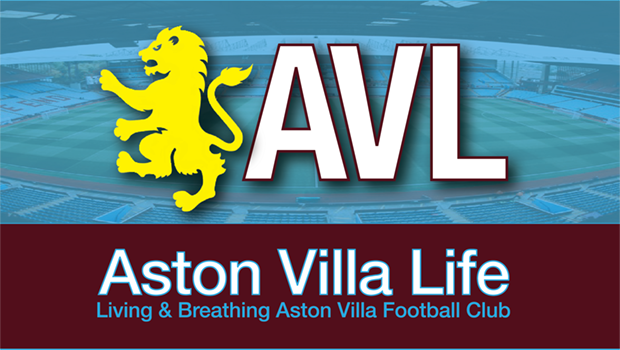 With Sawiris and Edens in town to watch, Villa battled against Chelsea, and on another day would've had a goal or two for their troubles. Perhaps they wouldn't have either made or been punished for the two decisive errors. Could've had a result. Alas, 'twas not be. But losing to Chelsea was never the marker by which Gerrard's body of work is going to be judged.
Rather, it's the underwhelming points haul—worst in the opening 10 games in Villa's entire Premier League tenure apart from the relegation season—coming from as favorable a run of fixtures as you can hope for in the top flight. It's the complete lack of any forward progress since Gerrard came in the door. And whether, based on that, there's any reasonable expectation of imminent improvement. Given the teams below us, relegation probably isn't top of mind yet, but we're not exactly making that look an outlandish consideration.
To be fair, Gerrard's had some bad luck as far as Digne, Carlos, and Kamara go. But one could also argue that apart from Kamara, neither Carlos nor Digne addressed a pressing need.
The Body of Work
In targeting Matt Targett for immediate replacement, Gerrard set a tone that continued by taking the armband off Tyrone Mings and giving it to John McGinn. The tone continues in his post-match comments, inevitably reverting back to pointing fingers. He's been arrogant, dismissive, defensive. Just doesn't seem to be part of the club with enough of the requisite "we". He's not connecting with the support, never mind applauding them. He seems like a child having a stew because he isn't getting his way. Seems like a man who expects to be loved however unlovable he is.
But all managers will want to put their stamp on things, and if you're good, you don't necessarily have to be likable, though it doesn't hurt.
As you've heard repeatedly from me (I'm either tiresome, consistent, or both), I think the fundamental problem is that Gerrard's personality traits are echoed in the fact that Gerrard insists on playing a formation that doesn't suit Villa's squad. He's backed off a bit in terms of the fullbacks not bombing forward as much to solidify the defense. Which, I should note, is also partly a function of Young having to play in either Cash's or Digne's absence. And it seems lately that Villa are looking to play on the counter a bit more rather than try to be the possession side this squad will never be. Which means we've picked up a win and a couple draws. But otherwise, he's persisted with 4-3-3, and tied himself in knots trying to find the right combinations up top. I guess he's sort of dropped his "two #10s" idea. Maybe. It's hard to tell.
In the end, it's felt like banging our collective heads against a brick wall, and the bricks don't seem much impressed. Villa sit 16th. No one's grown. The chances and goals have dried up. Villa have looked all over the shop.
Stubborn or Resolute?
Gerrard has doubled down on Philippe Coutinho who's contributed SFA after his great start. We know at one time he was a great player, and we saw it here for a flash. But he's an absolute shadow at the moment, and it seems Gerrard is loath to entertain the notion of starting Buendia in his place, never mind giving him a run of games. Yet Buendia is the only other similar player in the squad. He's looked brighter, quicker, more incisive, more combative. The more in-form player, the one more likely to make a telling contribution.
I harp on this bit because it goes hand in hand with not changing formation. SG has decided it's 4-3-3 or bust. It's Coutinho or bust. It's his way or bust. Even when his way is getting Villa nowhere. (Yes, he dropped Coutinho against Chelsea and naturally Buendia didn't get a start. And yes we did have our chances. I wouldn't expect that to continue, but you never know.)
Because of the 4-3-3, he's largely had Coutinho wide left, which is only compounding his invisibility and emphasizing his lack of pace and legs. Similarly, Buendia (who also was known largely as a wide player) is generally wide right, though he inevitably drifts inward looking for the ball. Phil, too. In my opinion, both would be better suited to a central role where they can have more influence and provide a creative base. If you want more "from" Buendia, you have to have more "of" Buendia. Bringing him on as an impact sub when we're chasing or looking for a winner? Sure. But how about learning to play faster with a one-touch player who has an eye for a through-ball, excellent passing weight, and a relentless commitment to putting players in? More Phil? Not at the moment, thanks.
The 4-3-3 also exposes John McGinn. Positionally, less has been asked with the fullbacks staying home more often, which has mitigated his own lack of pace. But he hasn't justified a place in the side, regardless. Yet, he's the captain. And the 4-3-3 Gerrard started with also took away Ramsey's attacking contributions, put more onus on a defensive side he doesn't yet possess. Again, that's changed a bit as the fullbacks have dropped back. Which is also fine because fizzing in generally poor crosses searching for a header didn't seem to be doing all that much.
And, of course, the 4-3-3 was minimizing high pressure, making the front three easy to play around, and confusing the attacking responsibilities. There's no set combination, no seeming rhyme or reason behind who's in that line and when. Ings doesn't have the pace or legs to chase all over the field, same as Phil. Not a knock on Ings, it's again about the insistence of ramming a square peg into a round hole. Why we bought Ings in the first pace, I'll never know. (On Sunday, Bailey started to look like what we thought we were getting. If he could stay fit for a month or two?)
All stuff you've heard from me ad nauseam, but only because this to me is the root: A system that does not play to the squad's strengths. Or, a system that emphasizes our weaknesses. And as I've said over and over, I think a 4-2-3-1 is more in line not because it's a magic formation, but because it's more suited to the players.
This is why I think Gerrard's in trouble, primarily. He's tweaked it, yes, and Villa aren't as exposed. But it's still doing nothing to establish a consistent attacking identity, and nothing seems to be sticking from training if they're drilling attacking patterns. Given what Villa have, I'd be playing Ramsey-Buendia-Bailey if we're being attacking with Ollie up top. If Kamara were healthy, him and either Luiz or Dendoncker in the double pivot. Without Kamara, Luiz and Dendoncker. Or Sanson. (But no one seems to like Sanson.) If you want Ings in there, go 3-5-2, where he can hang higher up. Do something different, in other words.
Recruitment
Secondarily, he put a lot of eggs in the Coutinho basket, likewise allocating other resources to older, expensive players in other positions that weren't crying out for change. (Targett seems okay at Newcastle, and they're doing better than we.) Phil, frankly, has been a bust. Gerrard's been unlucky with Kamara (who is young) and Carlos, and who knows, maybe those two would make up for the other shortcomings. Kamara certainly was finally filling a true need and was looking the business.
In terms of outgoings, I certainly don't think Ghazi should have stayed. But we did tie our hands by getting rid of Traoré. A mercurial player with injury issues, yes. But also a way to play wide with Bailey left, and have two true wide attackers and pace either side. We spent £15m on Dendoncker, who's barely had a look. Bednarek is apparently only insurance, which is fine. But the real issue is the balance of wages and the return.
It seems that if Gerrard had his way, there'd be an entirely new starting XI made up of veteran players on high wages. To me, it seems NSWE aren't terribly excited about that blueprint. It's short term and unsustainable. But it would probably make Gerrard look better. An expensive new starting XI might make anyone look better.
The Week Ahead
Who knows what the next few days hold. I guess the conventional wisdom is that Gerrard has the Fulham game, at least, which is rather a low bar. I could see us winning and then losing to Brentford. Then what? I basically see us continuing to limp along, which is largely what we've been doing since Gerrard arrived. Can we kick on? It's always possible. But a lot of fans thought Smith had reached his limit for similar/better returns in worse circumstances, and the club have only regressed, in my opinion. If there is a turnaround in the offing, it's taken a very long time to get there. Past performance doesn't guarantee future results, but it doesn't inspire a lot of optimism, either.
Most important, that wasn't the remit Purslow announced when Smith was sacked. Naturally, I've focused on Gerrard here, but serious questions have to be asked of Purslow and Lange, as well, never mind the entire backroom staff. Perhaps Purslow needs to stick to the commercial side (if he's going to stick at all), and a DOF brought in to keep him away from transfer and managerial decisions.
Purslow, to me, quite clearly engineered Smith's departure (see Terry, O'Kelly, and his pounce at the first opportunity when Smith was facing severe headwinds after Grealish's departure), and quite clearly had eyes only for Gerrard. (Not saying Smith was the next Guardiola, or maybe even Potter, but I still think it was harsh.) If Gerrard's appointment ends in failure, it's not only down to him, but to the man who hired him. Purslow's expression during the Chelsea match pretty clearly suggested that NSWE are looking closely over his shoulder and that he isn't feeling great about what they're seeing or the timing of their visit. I wouldn't be feeling good in his shoes, either.
In short, depending on who's available and willing (the Poch speculation is now going into overdrive), I'd have zero problems with NSWE cutting Gerrard loose. And Gerrard couldn't have any complaints.
Over to you.