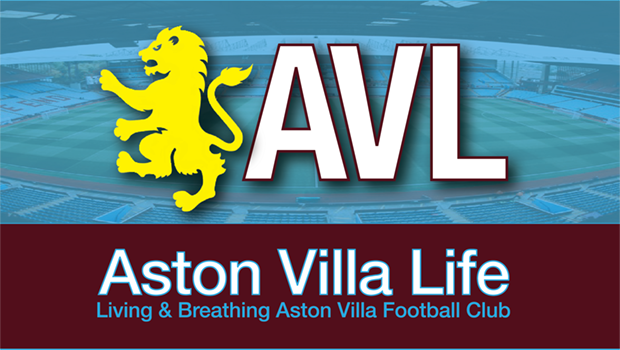 Once again, Villa faced a promoted side on opening day, and once again Villa slumped to an ignominious defeat, going down meekly to Bournemouth. Needless to say, the 0-2 setback triggered a sort of meltdown.
Naturally, it is just one game, and it was a tiring summer with some international matches on the front end, and then the Australian tour. We knew the Cherries would be well up for it. But Villa just weren't.
And given relatively modest changes to the squad, concern arises because Villa's form from the second half of last season seems to have carried straight over. Which is to say, on the day nothing seemed to have improved over the summer. You hear all the talk, and then no walk. A team supposedly in the running for a top-half finish and possibly a European place were miles off it and disjointed.
The Form Problem
Here's a look at Gerrard's tenure so far:
Overall (28 matches, including Bournemouth): 10W 5D 13L
2022 (20 matches):  6W 5D 9L. (Three of those wins were against Burnley, Norwich and Everton.)
Final 10 games: 2W 3D 5L. (The two wins were against Burnley and Norwich)
Goals for: 38
Goals against: 38
Points per match: 1.21
The previous season (2020-21) Villa finished 11th: 16W 7D 15L
Goals for: 55
Goals against: 46
Points per match: 1.45
When Dean Smith left in 2021, Villa were sat 15th on the heels of 5 straight defeats. Villa ultimately finished 14th.
And so we have the inevitable Gary Neville comparisons, an agitated supporter base, and a team struggling to score with Ollie Watkins, Danny Ings, Philippe Coutinho, Emi Buendia, Jacob Ramsey, John McGinn and now Leon Bailey.
Lots will focus on the players, which is fair. There are very few clubs where you couldn't make an upgrade at a given position. There are very few clubs who willingly make no moves in the summer window.
But Watkins has a decent non-penalty scoring record (13 in 2020-21; 10 in 2021-22). Danny Ings is certainly a proven scorer. Buendia came in with a very good record of goals and assists. Coutinho? Well, he was a magician once upon a time. McGinn used to pitch in with a worldie now and again.
And Smith of course did have Grealish for large spells of 2020-21.
The point isn't to start a Smith–Gerrard debate. The point is that Villa aren't doing any better, but the playing staff has improved, bar Jack. It certainly hasn't gotten any worse, on paper anyway, and is as fit and healthy as it's been in recent years.
So, arguably a better squad, and little to no progress in 29 matches. What's the problem?
In a nutshell, Villa are not playing to their strengths.
The Smith Way
Under Smith, the team were reliant on Grealish. And he delivered. Depending on the data, Smith obviously preferred 4-2-3-1, but often played 4-3-3. Later, of course, we saw the 3-5-2 in an ill-fated attempt to wedge Ings in.
The difference in Smith's 4-3-3 was that you had Grealish wide left, and it wasn't as narrow as Gerrard's. In the 4-2-3-1, Villa were also wider up top in base formation. In both systems, Villa committed to pressing higher up the pitch much more often. The 4-2-3-1 gives you four against 4 or 5 naturally. The 4-3-3 can do it, too, if you have the engine in midfield. Wide forwards engaged wingers or fullbacks further up.
Targett generally played the attacking FB role in order to link up and overlap with Grealish. Because of Grealish, there was often acres of space for Cash, Trez, Traoré, whoever, on the right.
In short, Villa played to their strengths. They weren't considerable, but that's what Smith did. When Jack left, Buendia, Bailey, and Ings were brought in to ostensibly combine in replacing what we'd lost. Then Coutinho was added, and Digne, too.
Gerrard's Turn
When Gerrard arrived, he installed his system, a narrow 4-3-3 with "two 10s", so more of a 4-3-2-1 in principle. Here, the midfielders have more responsibility to get wide off the ball, covering for fullbacks bombing forward. The front three don't press as often or effectively. And this is compounded by the personnel. Neither Ings nor Coutinho can really support Ollie in a high press, and neither has the legs to be an end-to-end player. This is even more apparent in a 4-3-1-2, where Coutinho is dropped a little deeper. Either way, teams can get out against us easily and quickly. We don't force dangerous turnovers when numbers can be in our favor.
Villa also end up being deeper in midfield without as much defensive help from the front three, who, besides being more narrowly positioned (to deny the middle, which they don't), often leave large spaces between midfield and the forwards when Villa regain the ball in their own half. You play wide, then inside against us, and you're past the front three, with two of our midfielders trying to get out and cover. As I've noted, overloads, one-twos and cutbacks are there for the taking, and the middle is pretty empty. The two wide midfielders are often caught in two minds: Do I deal with the central threat (that inside ball), or get out wide?
I think Kamara will be a good buy and solidify the center (on and off the ball), but part of the secret to Smith's 15 clean sheets was a central pair, and just conceding the wide ball more readily. Central midfield was more supported and contested. The fullbacks were tucked in to deal with cutbacks and not get sucked into wide overloads without help. Smith was happy to let teams lump in crosses with Mings and Konsa to deal with them. The wide forwards defended wide further up the pitch and tracked their men all the way back (when they were following instructions). Remember us slating Ghazi or Traoré for not tracking back? Remember how Trez fought? We're not seeing that from Ings or Watkins or Coutinho, depending on how they're lined up. Bailey will get back, and seems to offer more width (whether or not that's what Gerrard wants).
Gerrard wants Villa to be a tidy-passing possession side, rather than a countering one, but Villa don't yet have the nous (or perhaps quality) to open teams up when they're packed in, never mind how slowly we're moving it.
Back to Strengths
So to my mind, what Villa are doing simply doesn't match the players we have. This was exacerbated Saturday with Phil starting wide left and Ings in the middle. Phil has no chance to really influence anything out there, and certainly isn't showing he's able to provide the same threat or influence Grealish did. There was no 10 to work off and direct play. Ings cannot run or press like Watkins. Coutinho can't run like Jack.
And after going ahead so early, Bournemouth were content to sit and counter. Dream scenario for them.
So while Gerrard's set-up worked in Scotland, it seems naive to me in England. And now it's seeming stubborn. I have a growing feeling that Gerrard is frustrated with the players for not executing it, rather than considering he just doesn't have the right kinds of players. We look most dangerous when breaking quickly and getting the fullbacks involved.
In what's either stubbornness or belief, he's also sticking with Phil. I've no idea what's bothering his game, but he's appeared hesitant in distribution, unsure of himself in taking men on. He's also not got much to play off of unless Digne and Ramsey are up, but then it's more likely congested, defenders are back, and are Ramsey and Ings really the creative players needed to combine with at his level? Digne is, I think, but Ramsey has largely gone missing.
When Phil drops deeper and more central, he does see more of the ball and has more opportunity to make things happen. But then the two strikers are often more isolated ahead of him.
Buendia, for his part, brings more energy and tenaciousness, seems just as adept playing one-touch ball, and looks to be offering better distribution and opportunity for penetration. He gets it moving forward quicker.
I get that Phil's a confidence player, and I agree that you often have to let players work through things. I hope it changes for him, and quickly. Maybe it'll be better at Villa park. But you can't really hang your hat on the elite player who only plays well at home.
Final Thought(s)
A lot of words to say what I think is obvious to most, certainly in the overall impression of performances. Whether Smith could have taken us to the next level, I've no real idea. But I think, given what he had, that he was tactically a bit more astute than Gerrard. (You could also say he had no choice.)
And that's what worries me going forward. The summer addressed our lack of a 6, and that was a big need. But it didn't really go anywhere toward addressing other mismatches between players and system. You can point to Liverpool and Klopp's 4-3-3 to say the system works, but the gulf in quality is pretty telling. When you have Salah, Jota, Luiz and now Nunez supported by the likes of Fabinho, Thiago, Henderson, Keita and even Milner (to see things out), well, yeah. It works. It didn't happen overnight for Klopp, but there's no mismatch.
So, one game, but one that looked very much like where we left off. Could just be an opening dud. I'd imagine we'll get better and produce some of the same moments we did last year. And if Villa can do that consistently, we'll be alright. There were also a lot of average-to-poor performances and some questionable game management.
But I can't help but think that our lack of consistency will continue because the system will work in some cases, and leave us really struggling in others.
Bottom line, I think Gerrard needs to be more realistic and show greater tactical flexibility. And I'm guessing he could improve his man management, but leopards and spots. He's not really the arm-around-your-shoulder type. Anyway.
Over to you.