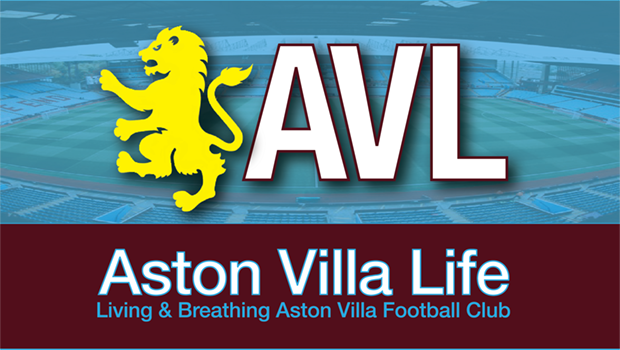 With the Euros well and truly picked over, and a bit of uncertainty mounting about Villa's next moves, it seems about right to finally get into the usual and incessant transfer speculations doing the rounds.
Rather than wade into a bunch of individual "targets," I want to briefly touch on what we've seen so far, and what might yet occur.
Obviously, signing Emi Buendia and Ashley Young covered some gaping holes. Buendia is pretty obvious: creativity, ball control, and tenaciousness in the midfield. Young, too, for his part. Cover for Targett, and another wide option. No idea how much he'll actually be used, but despite his age, he still looks fit, and brings a wealth of experience and nous to the team.
Elsewhere, well, we're seeing all sorts of things: Alvarez still bubbling around, Sarr being very expensive, and Bournemouth's left-sided Dutchman, Arnaut Danjuma. Dwight McNeil has resurfaced, as has Will Hughes. Now it's Leon Bailey and Todd Cantwell.
Without getting into the specifics of each player, the pattern from the links doing the rounds is pretty clear: attacking options and perhaps a strengthening of central midfield. Additionally, there'll almost certainly be a backup CB and GK brought in. I don't expect Axel Tuanzebe to return as he'd want to start, and I'm sure Smith is quite happy with Konsa and Mings.
Supporters wondering about the next moves are probably going to have to wait until Jack Grealish's situation is resolved. Me, I still think he's staying. If that's true and he signs what will likely be a very handsome new contract, then the other pieces will fall into place. Targets are going to want to know whether Jack will still be a Villan.
Many want to see the kit release as a clear indication of Jack's decision, and it might be. The other factor is that being Villa through and through, I think with each passing day it becomes less likely he departs and leaves Villa in the lurch this late on. I don't think Compass are the sorts to leave this sort of thing dangling without a pretty good idea of where Jack's head is. We keep hearing now that he will sign a new contract, perhaps by week's end.
While it may have seemed a waste to pursue Emile Smith Rowe or consider an offer for James Ward-Prowse, these may have been signals to Jack, and/or preliminary explorations about the feasibility and cost of taking City's money and replacing Grealish.
Assuming he is staying, we see a couple different things shaping up. If we do sign a £35m left winger, seems a pretty fair indication Jack would move to the middle—which may be something he wants. Since CAM midfield links seem to have dried up a bit, this could very well be the route. If someone like Alvarez or Bailey comes in, then that's probably our clue that Jack stays left and Buendia is central.
And while a player like Will Hughes isn't necessarily exciting, he wouldn't cost much and would add some bite and dependability to central midfield. He had a lot of impact at Watford. Value, attitude, and depth. Likewise, McNeil could be seen as more of a left midfielder than winger.
Those looking for a replacement for Luiz or Nakamba are probably going to be disappointed, but I don't think they should be, particularly in Luiz's case. We still have to see whether Sanson has a role to play, and it's the same with Jacob Ramsey and Carney Chukwuemeka.
Then there are the dominoes: Traoré battling it out with Alvarez or Bailey. Ghazi with someone like McNeil, Cantwell, or Danjuma. Whoever loses, that's where you start to build bench depth with experienced players we know can make an impact but might not be who you want starting most matches. The left side is a little more shored-up already with Young back at Bodymoor. That could make Ghazi third choice most of the time, just like Trezeguet would probably be third choice if we sign a left winger. Then, depending on results and how the newcomers fare, Villa look at the market again.
Up front? I think there's still some waiting there. One, it depends on what's happening with the attacking midfield situation, which should resolve itself fairly quickly one way or the other. Two, no idea about Wesley. We know he can't and won't be a direct replacement for Ollie. The question is whether he has something different and reliable to offer, moreso than Keinan Davis, as well as whether he's permanently crocked. And maybe it's a big summer for Louie Barry. Me, I still don't think Tammy Abraham is realistic. Villa can afford him, but he'd want to start, and maybe that's where Arsenal will spend their money.
While we expect a number of the youth knocking on the door to go out on loan, if Barry shows the necessary physical maturity to mix it up, he could find himself in Davis's shoes. It seems like Chuk will be staying around the first team.
If it's gone a bit quiet on the first-team front, Villa have been busy stocking and reshuffling the Academy cupboard, living up to the two-pronged approach. Buy in the instant-impact talent now, develop a pipeline for the future.
We know Villa aren't averse to spending. But they are averse to spending willy-nilly. We know they prefer players with PL experience, the best indication of what they're getting. We know they want work-rate and character. We know they want the pieces to fit. We know they'd like to add creativity, and feel pretty good about the the back six.
Once the Grealish saga is resolved, we should see some other deals falling into place quickly. And if what we've heard about the contract is true, it may well be sorted already.
With the Milwaukee Bucks winning their first championship in 50 years (seven years after Edens arrived), I think the doubters should relax a bit and realize that Compass mean business and perhaps know what they're doing.
Over to you.