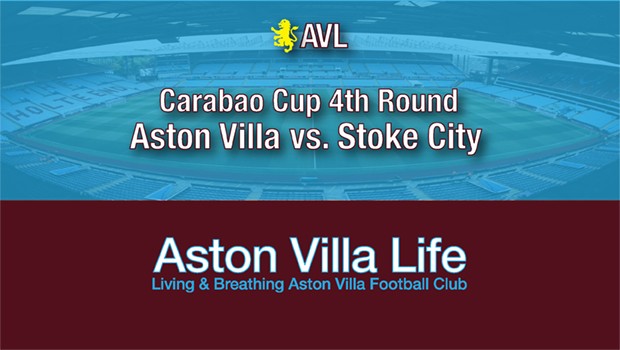 Another cup tie, another chance to give the second team a run-out. Normally, I'd be annoyed with the congestion, but since we actually have a second unit, I'm less bothered.
Basically, I think we'll see what we saw against Bristol. Stoke aren't in nearly as good form, sitting 15th in the Championship on a 1-1-1 record so far. Doesn't mean much, but.
The biggest thing we'll glean tonight is who Dean will be starting against Liverpool. And really that comes down to Traoré or Trezeguet. I guess the other question is how many minutes Watkins gets, and whether he starts. Smith will be wanting fresh legs to cope with Liverpool's pressure, but Watkins is young, and giving him a chance to net again could be in Dean's thinking. But Davis, our only other recognized striker, could very well need the starting minutes.
Barkley's cup-tied, of course, so we won't be seeing him. And I'm thinking that if we see him against Liverpool, it'll be from the bench. Smith threw Drinkwater in straight away as I recall, but we were more desperate. And as with Trezeguet, I don't think Smith will take Hourihane out of a winning side just yet. Little bit of dressing room harmony to maintain, though I'm sure Conor expects to be losing his place sooner rather than later.
I'm talking about Sunday more than tonight, but that has to be the thinking. While Villa will say they'll be playing to win against Liverpool, and will prepare accordingly, everyone knows we'd be quite happy with a draw. But. We are building a side that should be able to do more than just hang on. Maybe not quite there just yet, but apart from a rampant City or Pool, it's beginning to look to me like we should begin to expect credible performances against most anyone.
Once Barkley's in and up to speed, we shouldn't be getting overrun in midfield now that McGinn seems to returning to his old self and Luiz has found that next level quite consistently. Traoré's a handful, he'll be well up for big games on big stages, and should give us the kind of attacking line that keeps defenses more honest. Which means more room for Jack and Ollie, etc.
What we want tonight are strong performances from players who want to fight for inclusion. Would like to see another good outing from Ramsey. Would like to see Nakamba, Ghazi, and perhaps Guilbert make cases (as unlikely as they are to earn starting spots) because we need the depth. Will be curious whether Elmohamady plays CB again. Would like to see another victory because winning is a habit and it can only be good for Villa's confidence and dressing room heading into Sunday.
So there you go. Oh, and congratulations to Jack and Tyrone for another England call-up.
Over to you.